Facebook-f


Yelp


Instagram


Pinterest

Wedding Ceremony at Emerald Bay
Matt & Ksenia
Wedding Ceremony at Emerald Bay
How they met in California.
Matt and Ksenia met each other at a conference meeting at work shortly after Ksenia moved to California from Russia. Matt found an excuse to sit next to the new mysterious foreign colleague, and about 5 minutes later they were chatting and laughing unstoppably as if they've known each other forever.
As a result, they got called out by another colleague who suggested to separate them to restore silence in the meeting room. That was the moment when Matt made a step forward and invited Ksenia on their first date in San Francisco. The rest is history…
They did their wedding ceremony on the boat at Lake Tahoe.
Ksenia and Matt love sailing, especially because Matt proposed to Ksenia while they were on the boat in New York during the surprise trip and this is why they decided to continue the tradition and get married on the water as well. There couldn't be a better place than Lake Tahoe to turn their vision into reality. The wedding ceremony was officiated by Matt's brother Nick and held in Emerald Bay with breathtaking views of the mountains. After they exchanged their vows and shared the first kiss as the married couple, the air bursted with congratulatory honks of dozens of the boats that were nearby witnessing the ceremony.
Wedding reception was done at the Landing Tahoe Hotel with lots of toasts for the newlyweds, dancing, and delicious food.
Lake Tahoe Vendors:
– Boat rental: Tahoe Bleu Wave 
– Wedding reception: Landing Tahoe Hotel 
– Bride's hair & makeup: Prowess Beauty 
– Cake: Lake Tahoe Cakes 
– Bride's dress: Anna Kuznetcova 
Film
wedding photos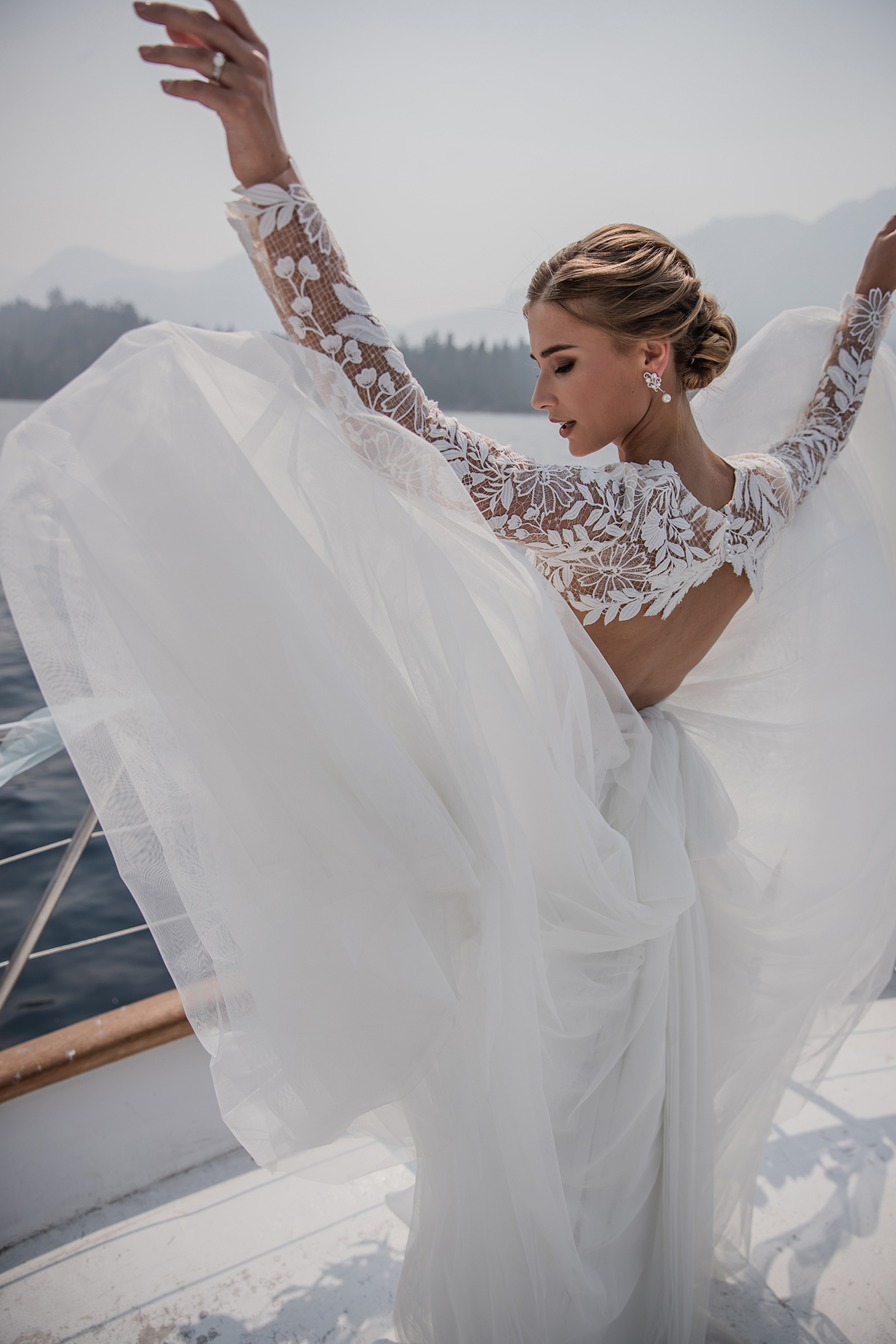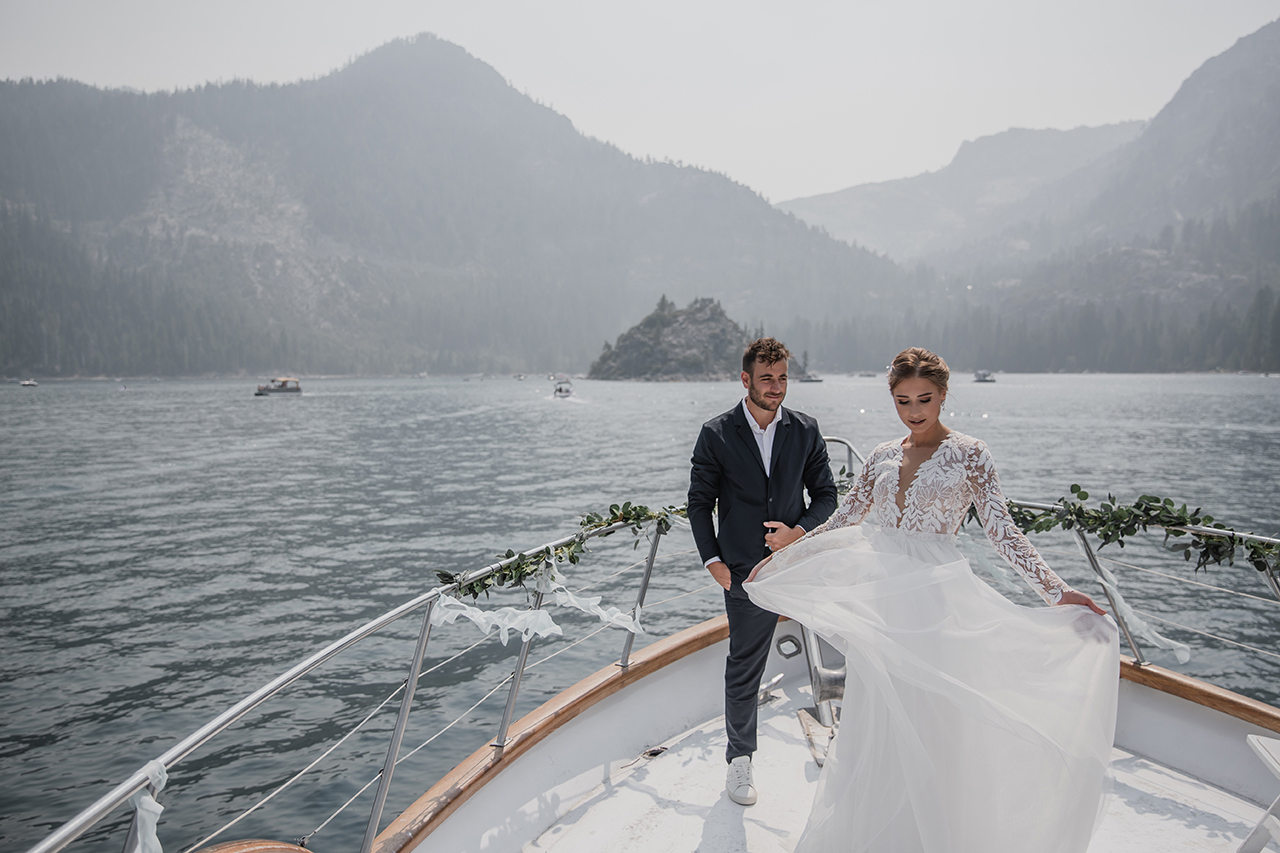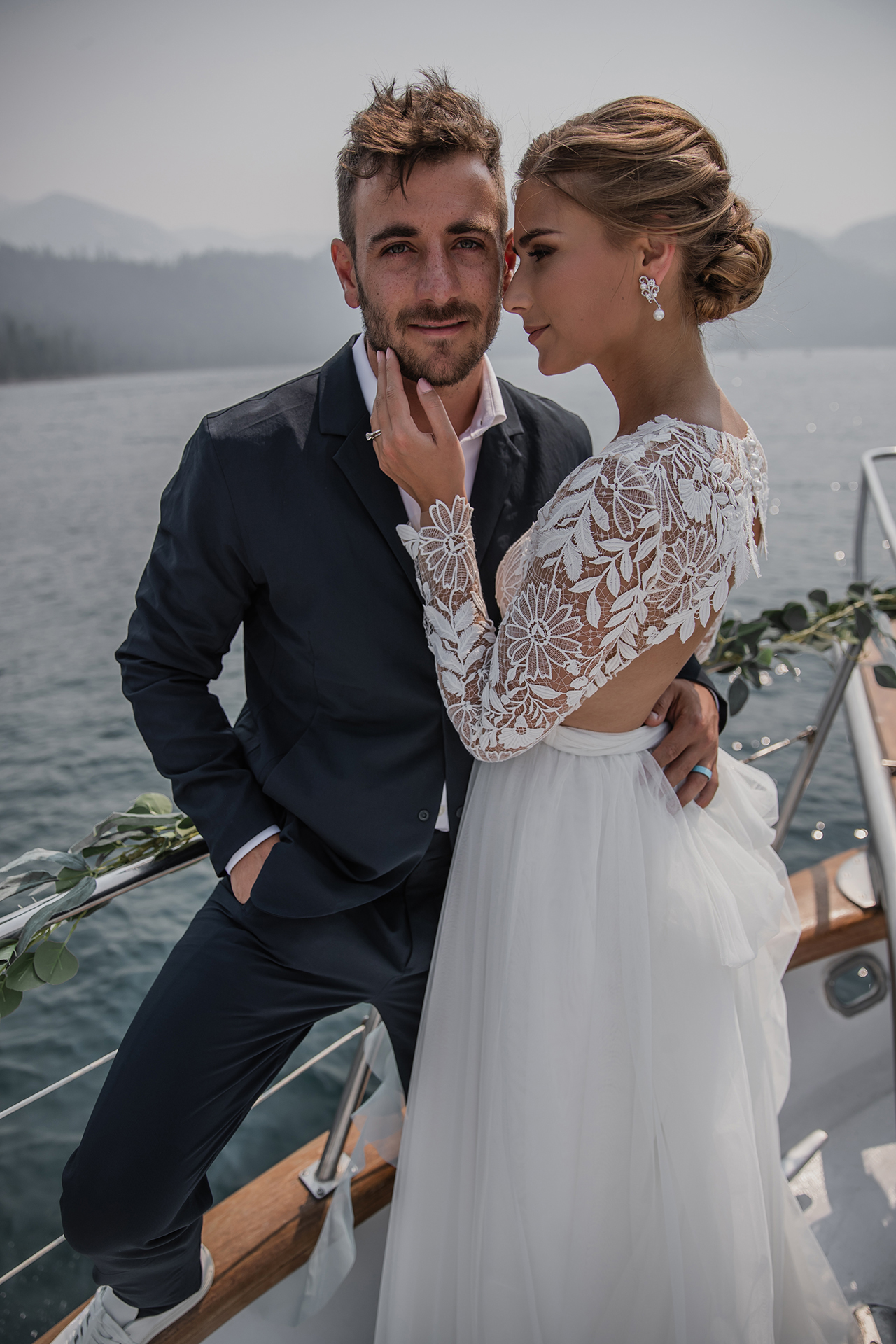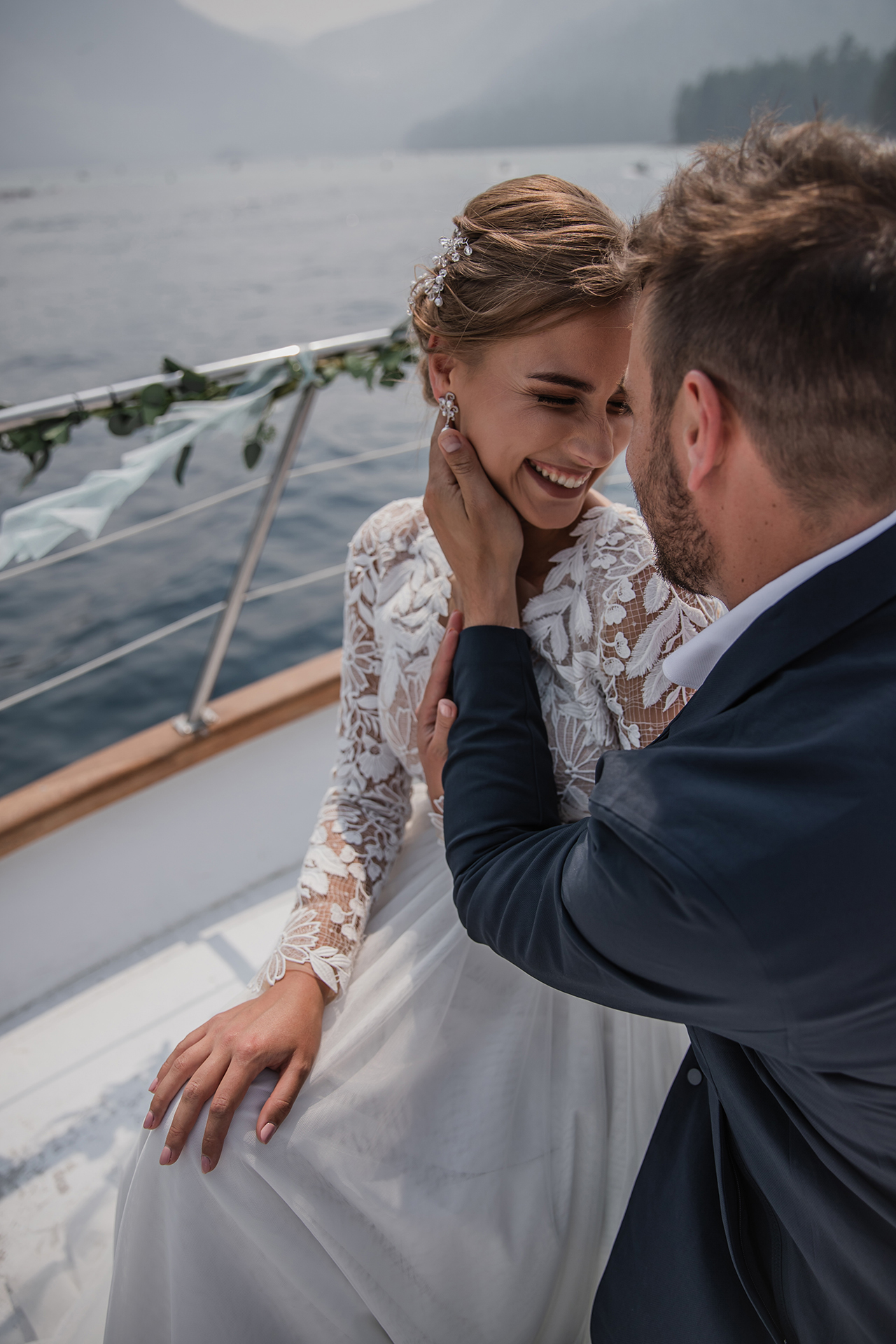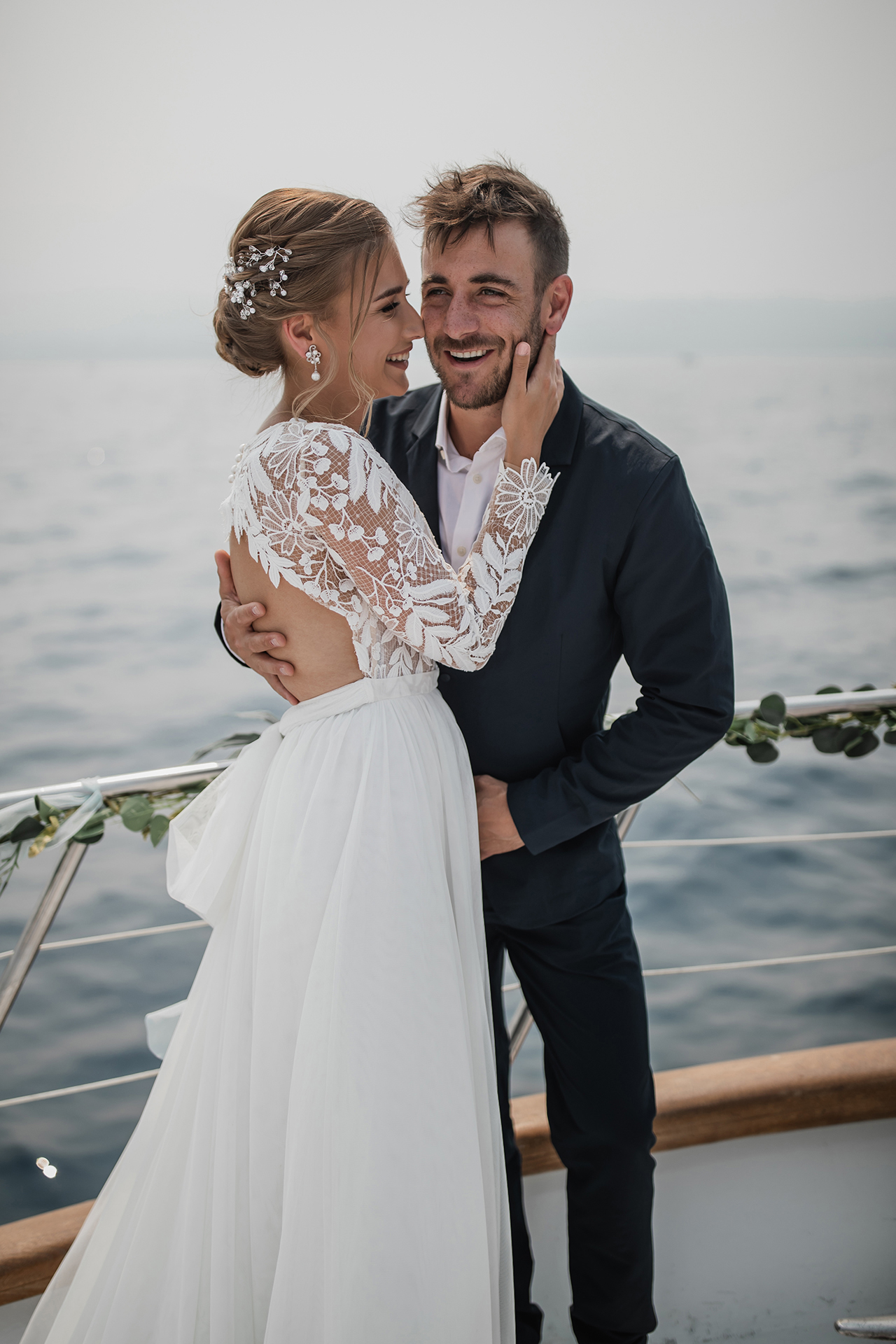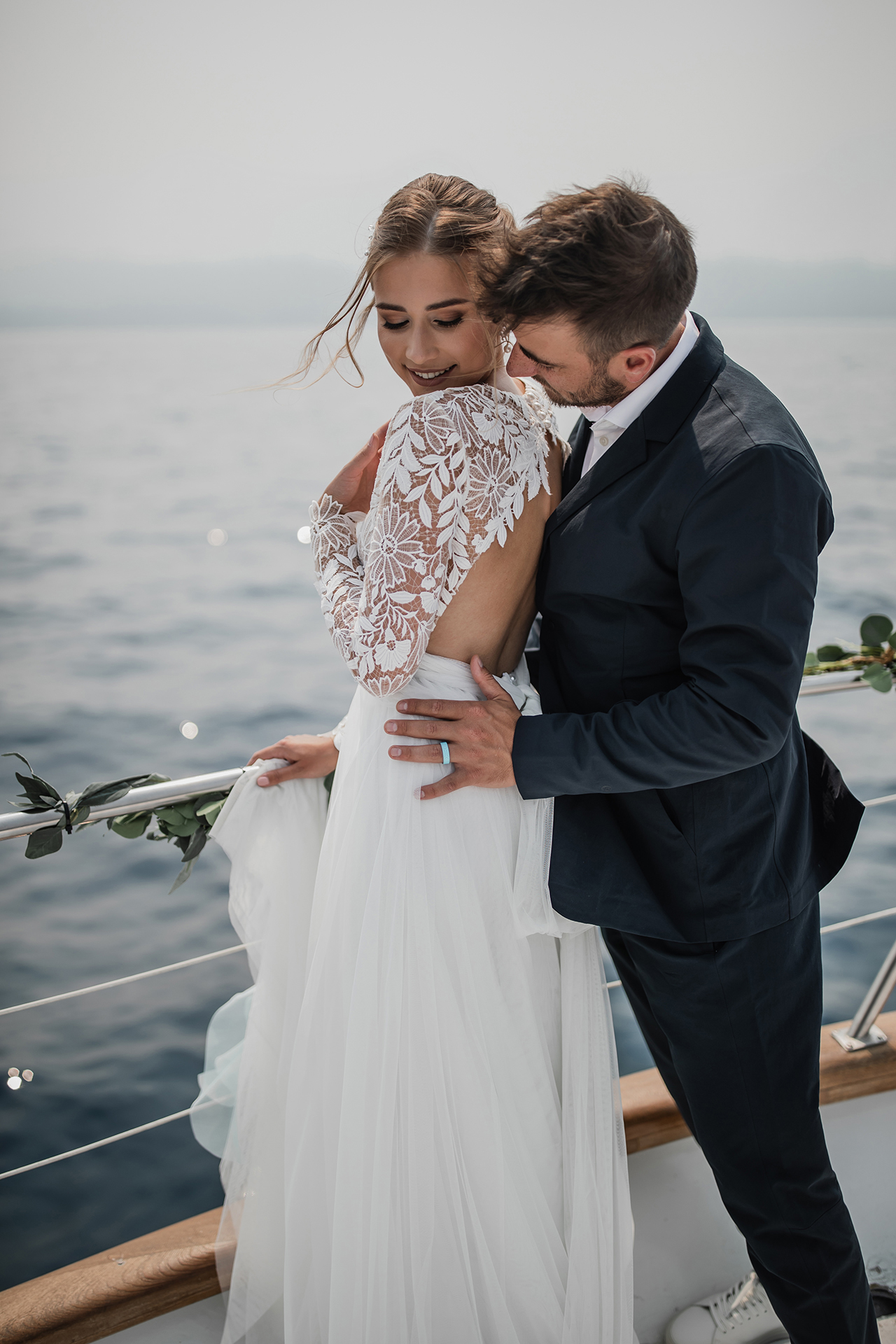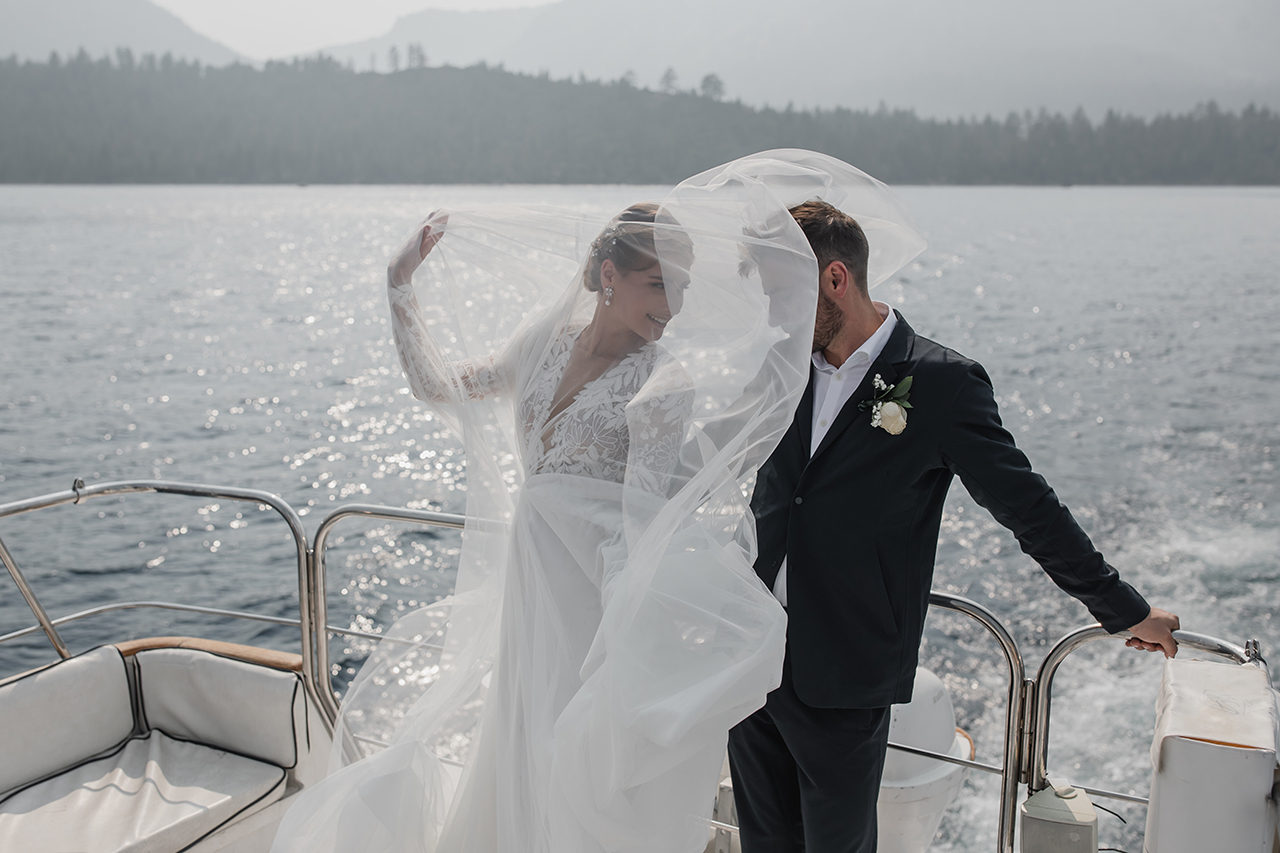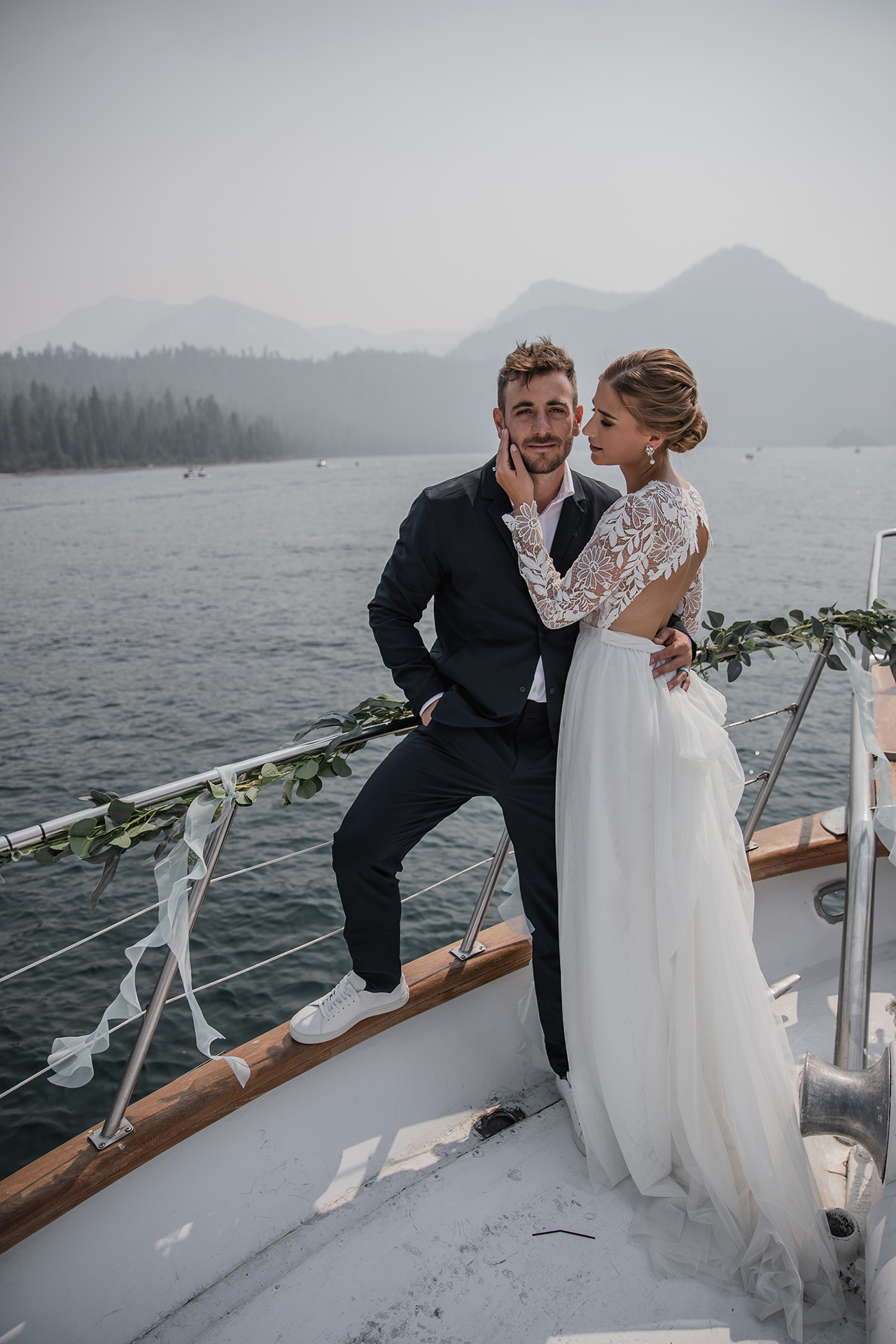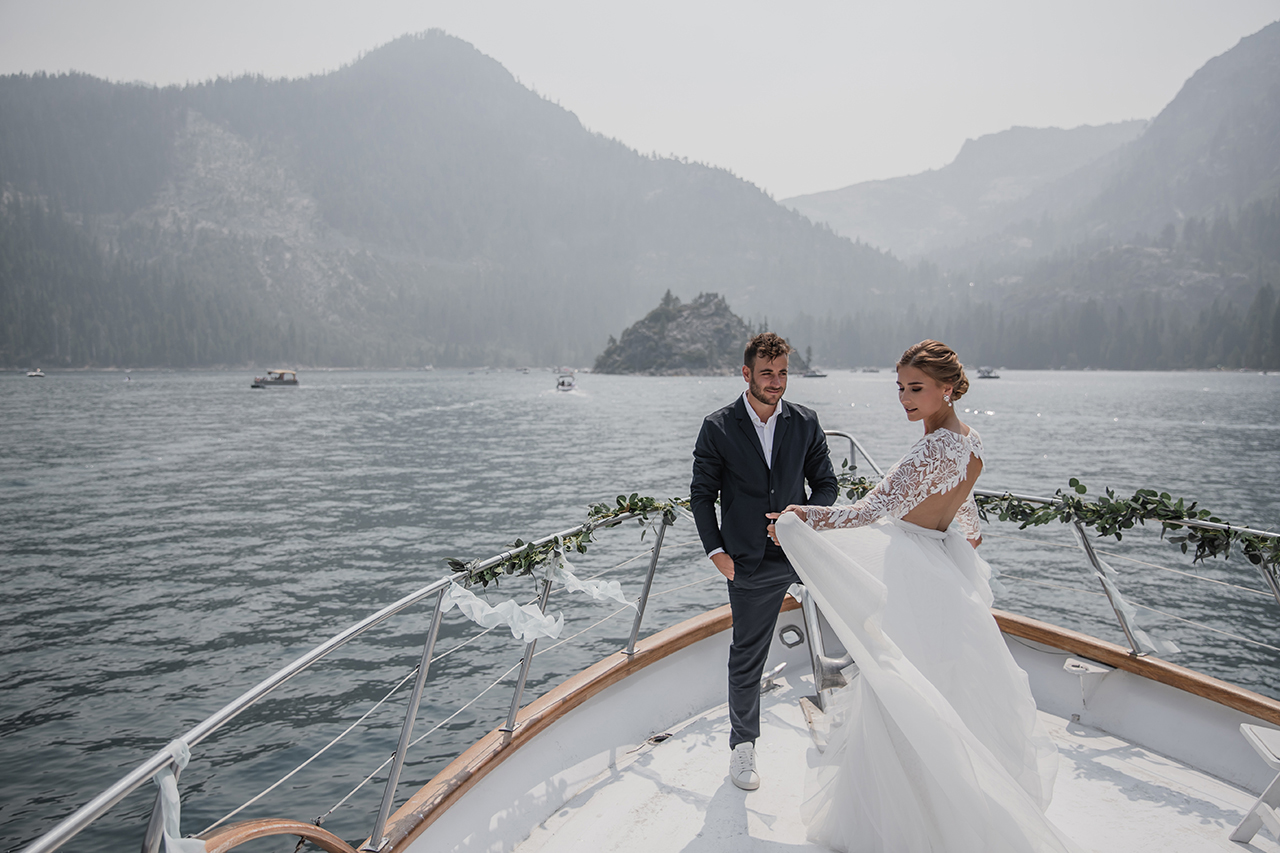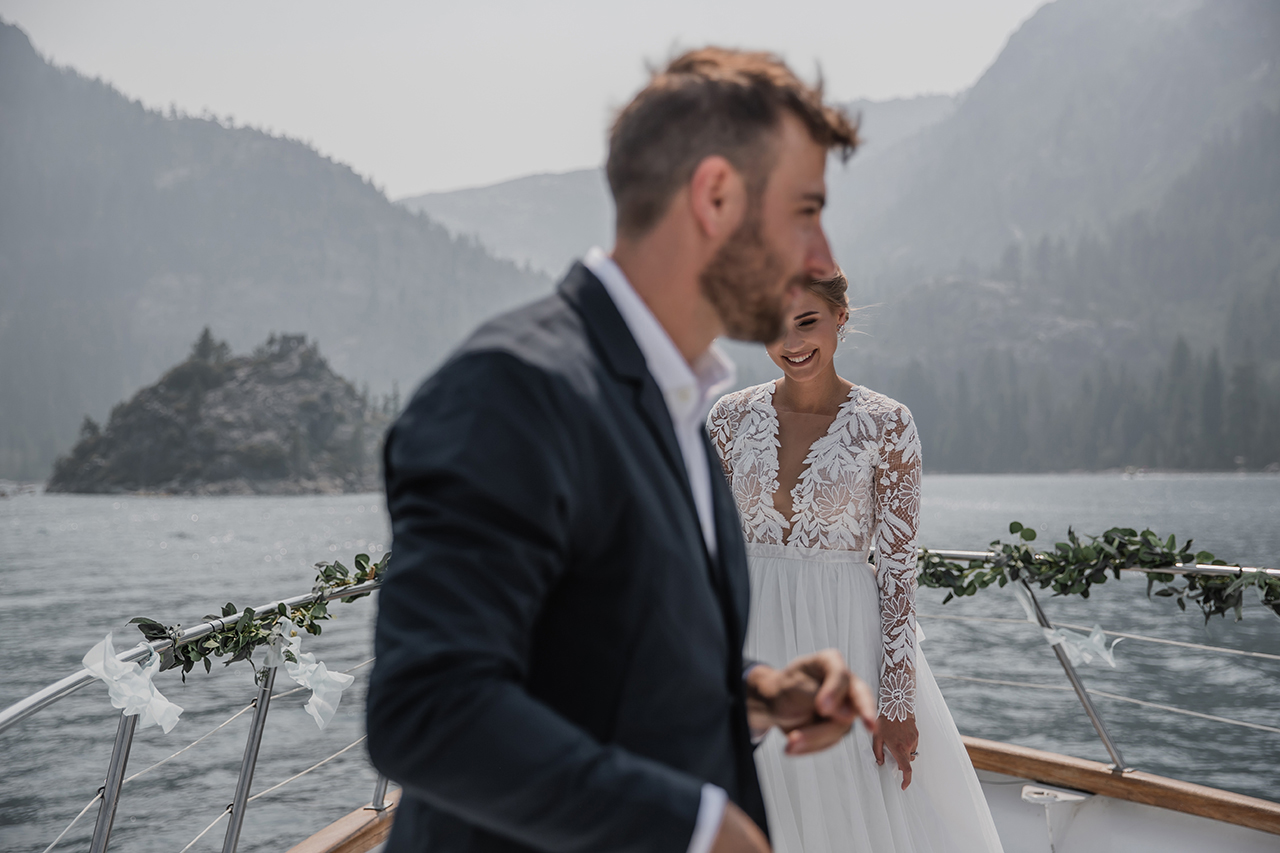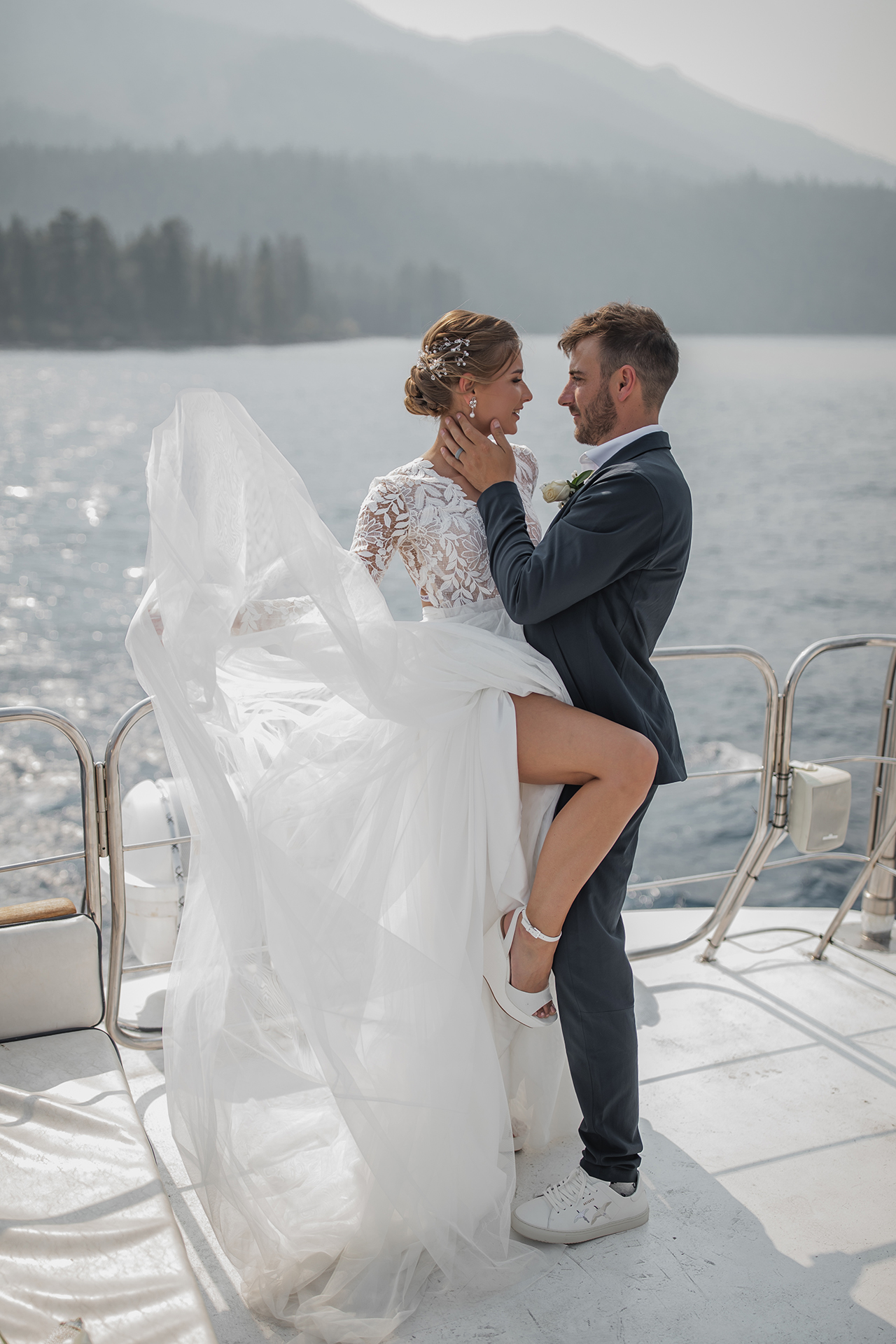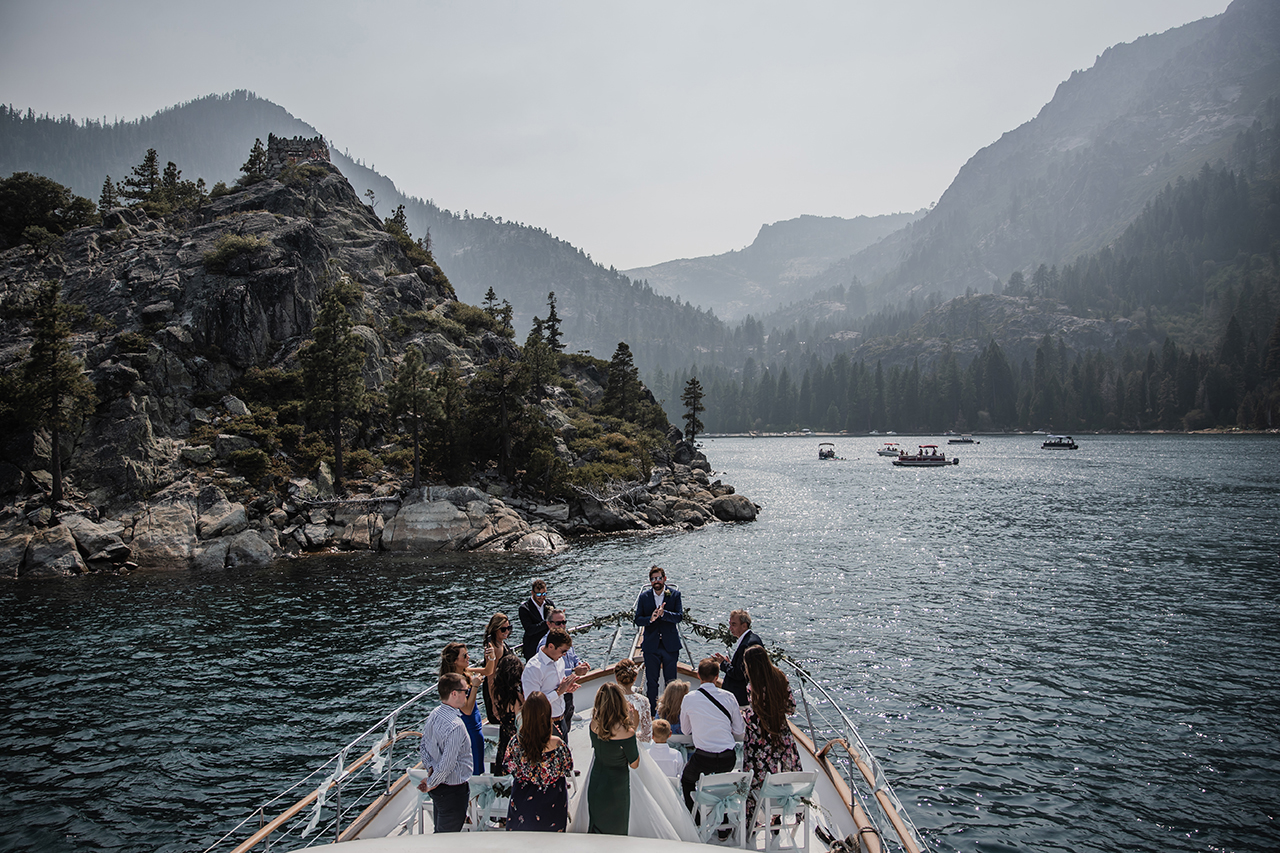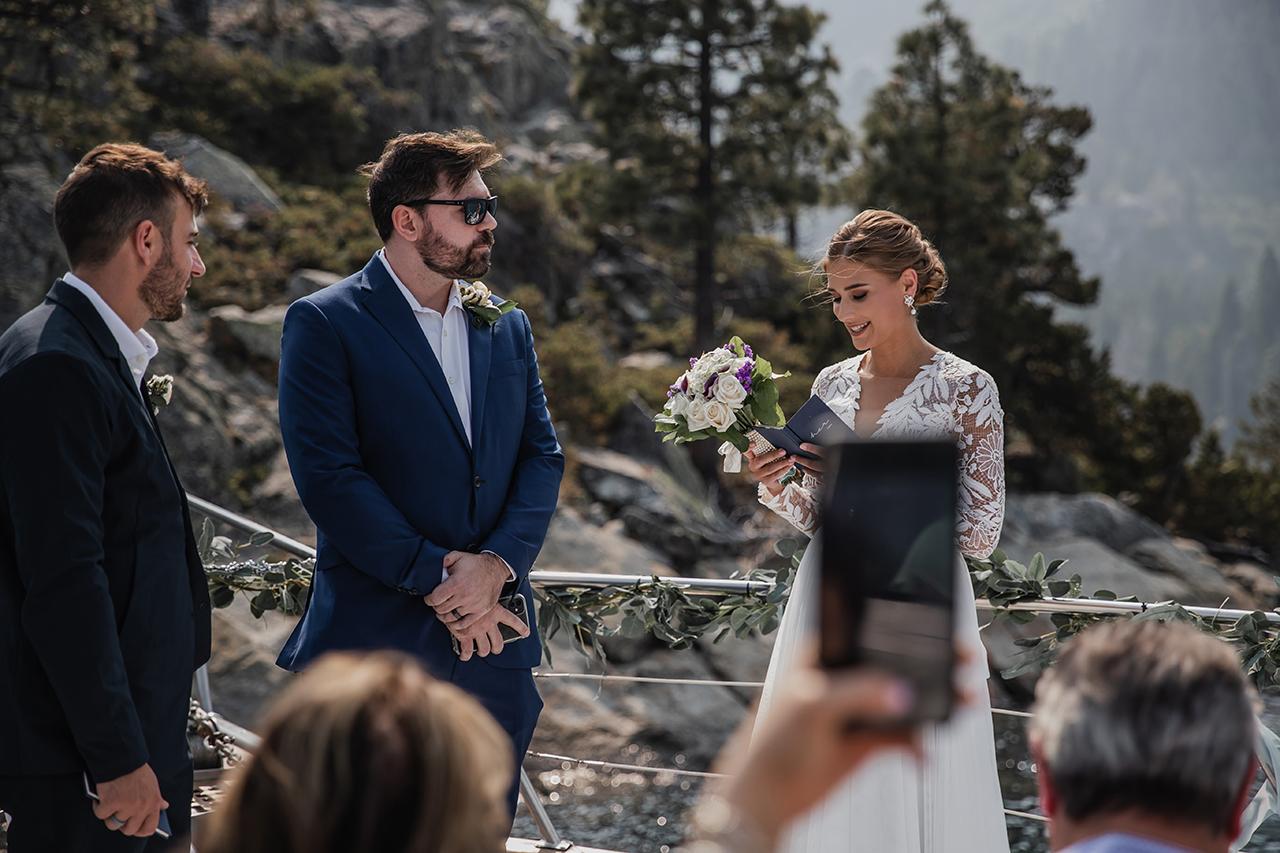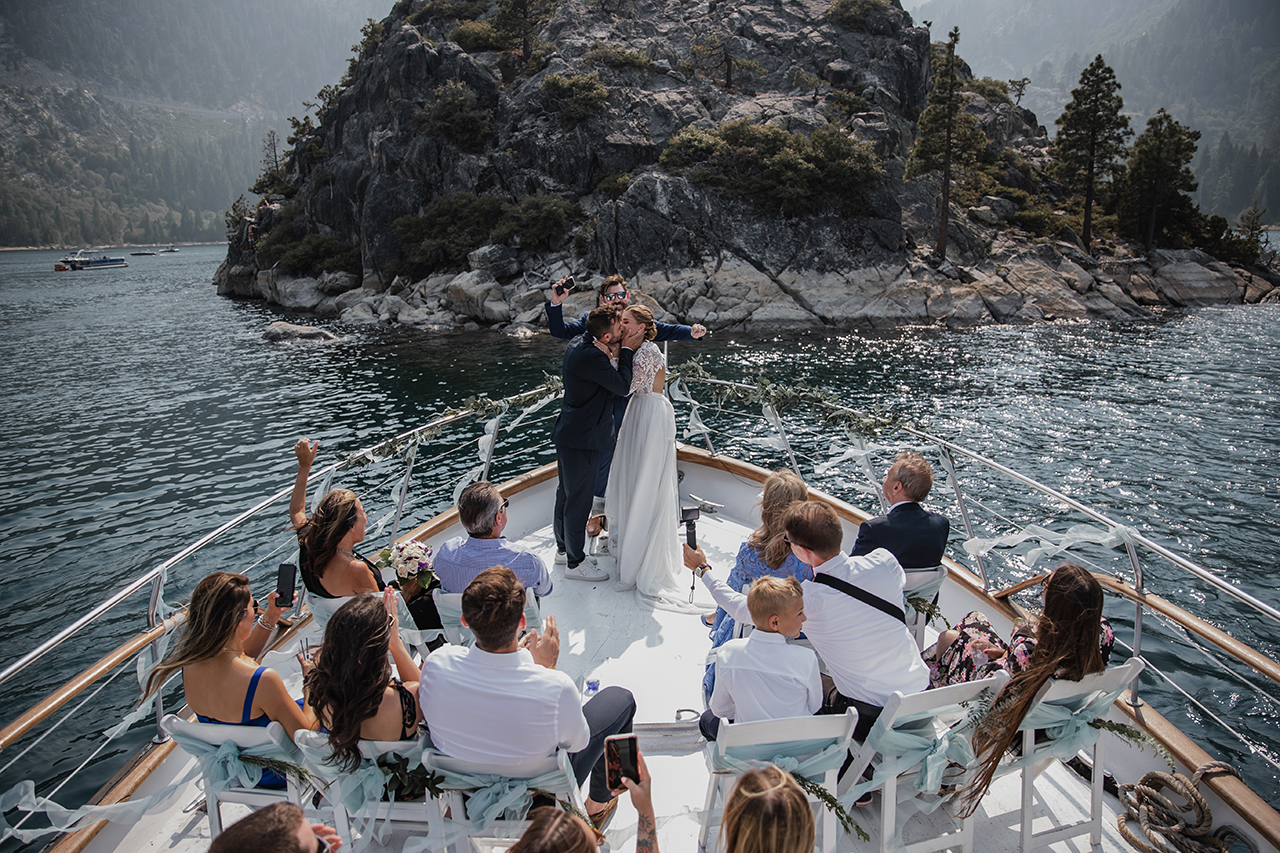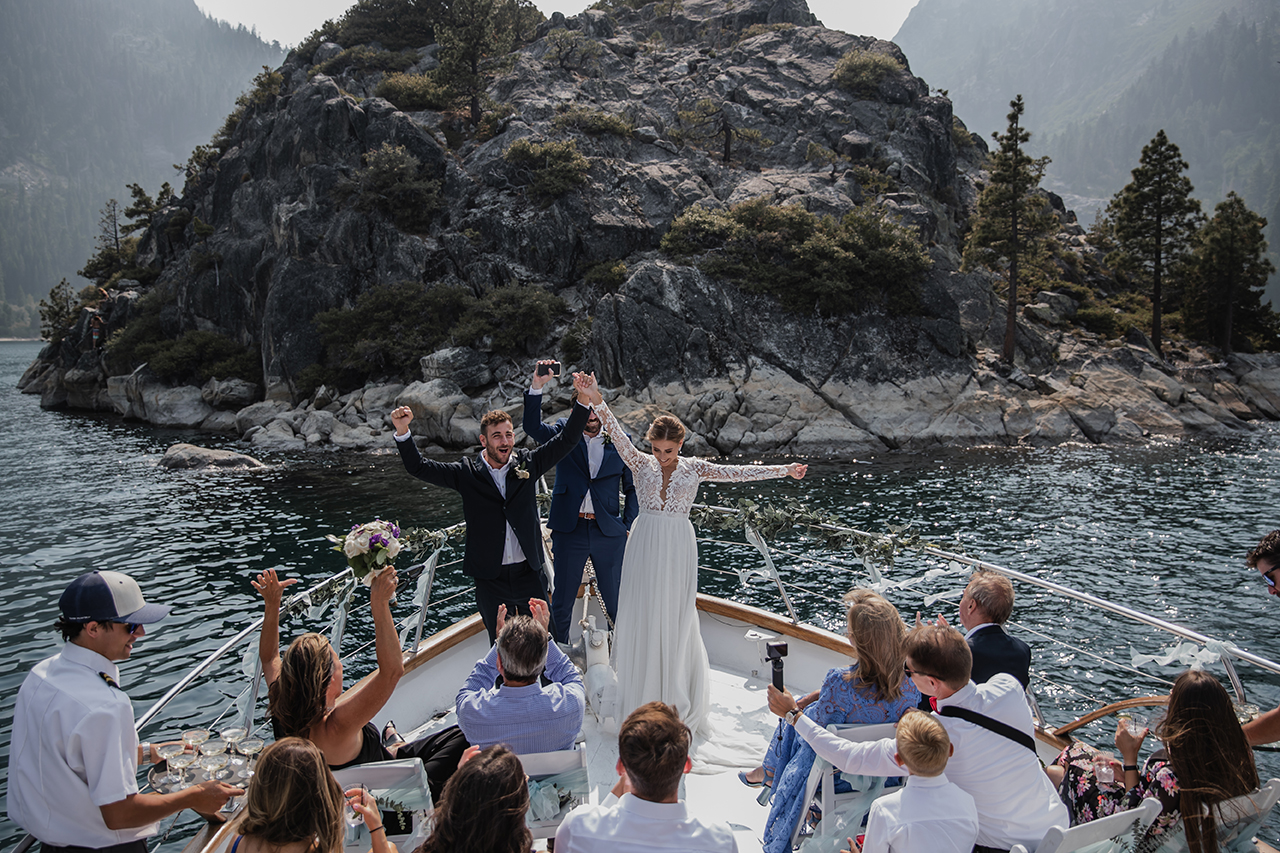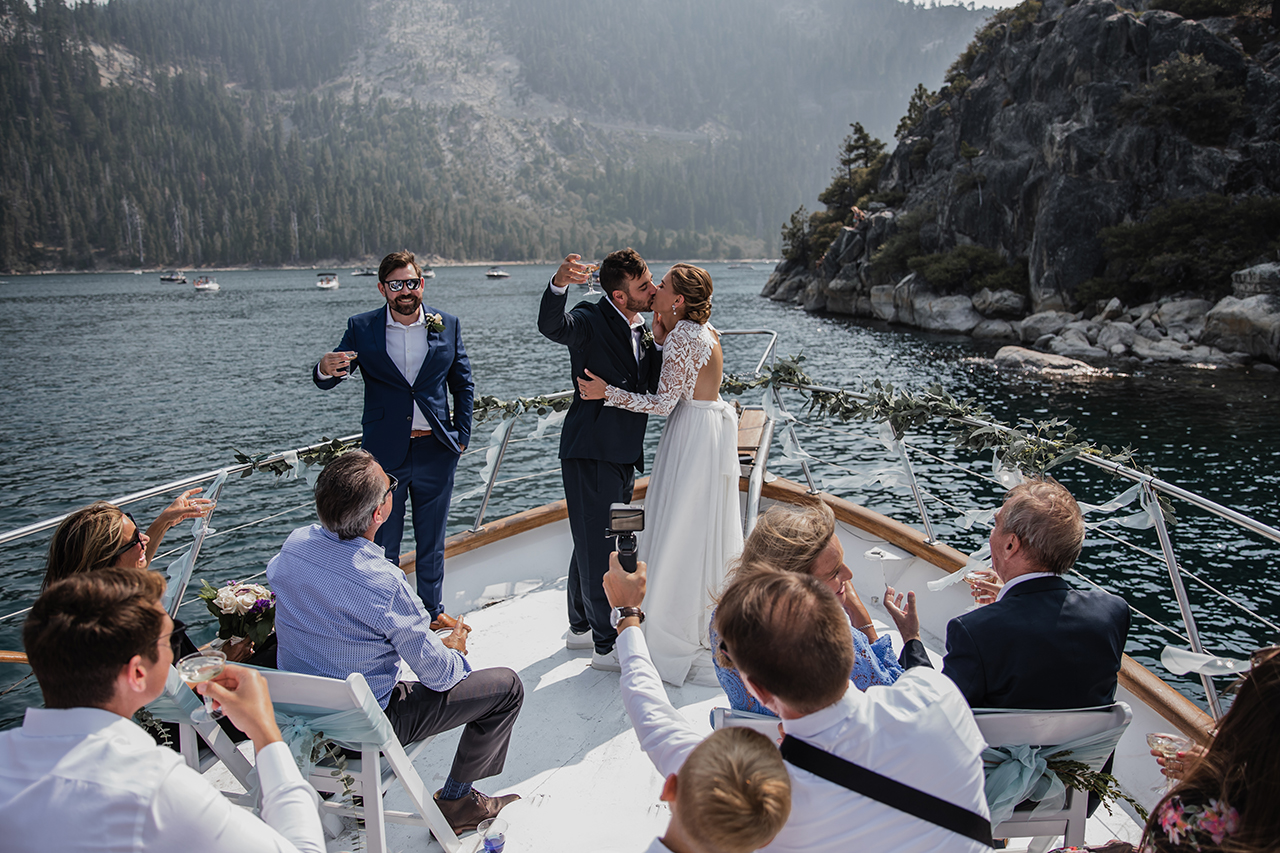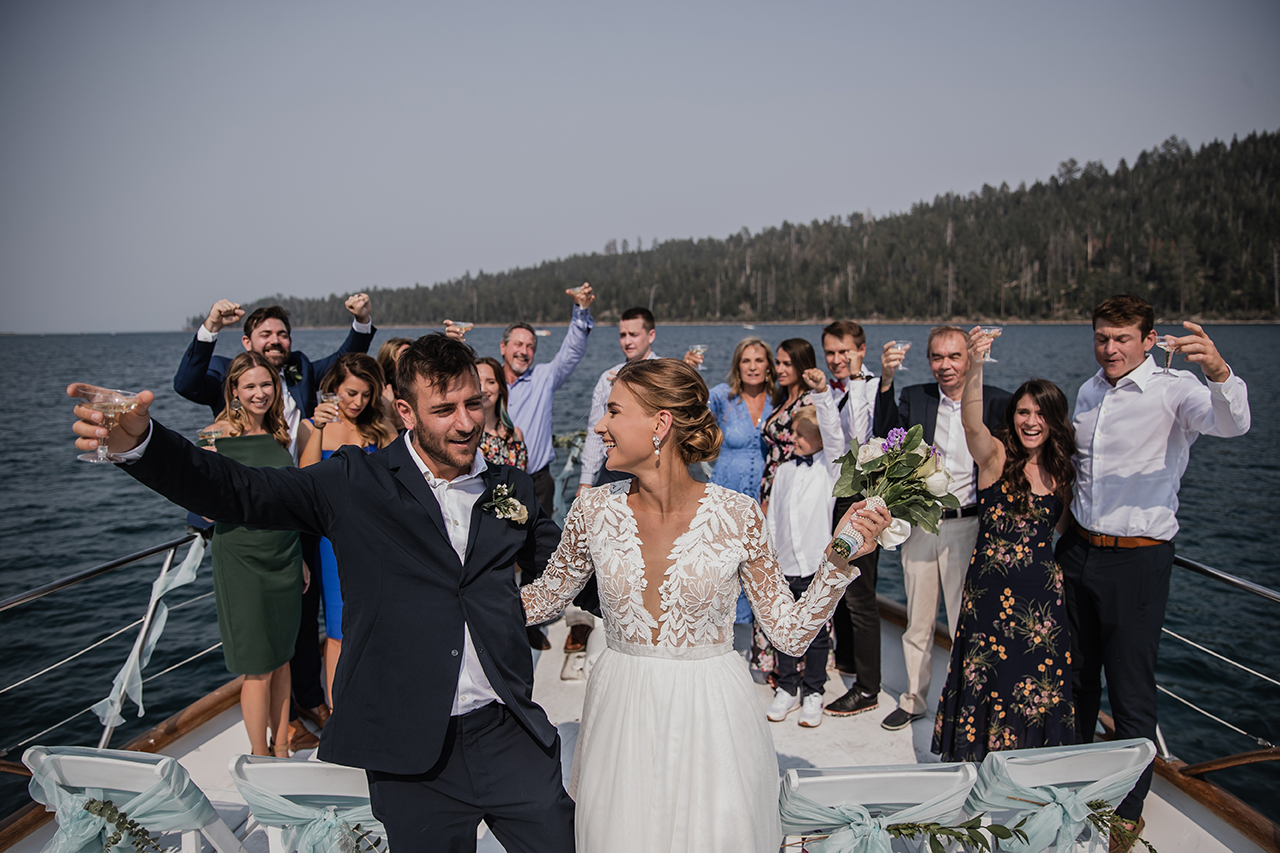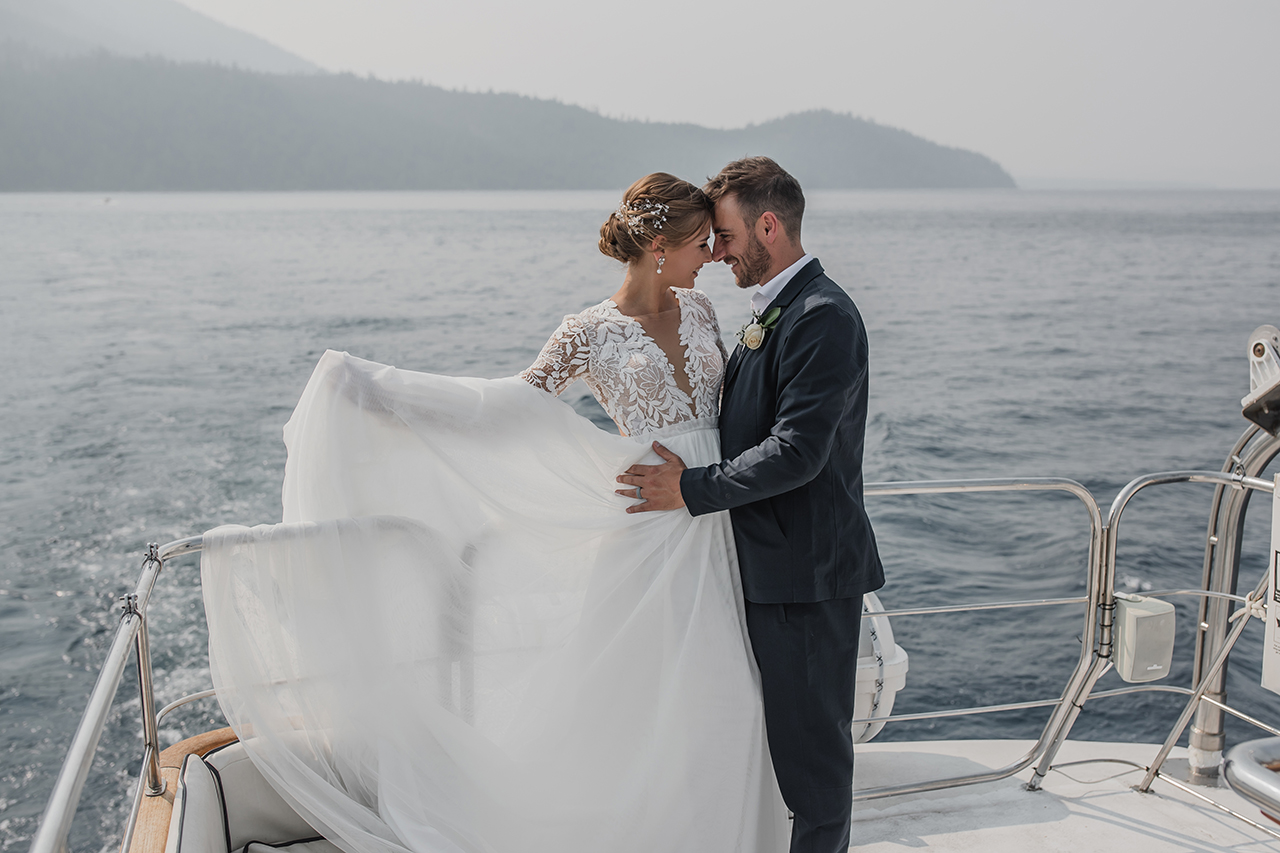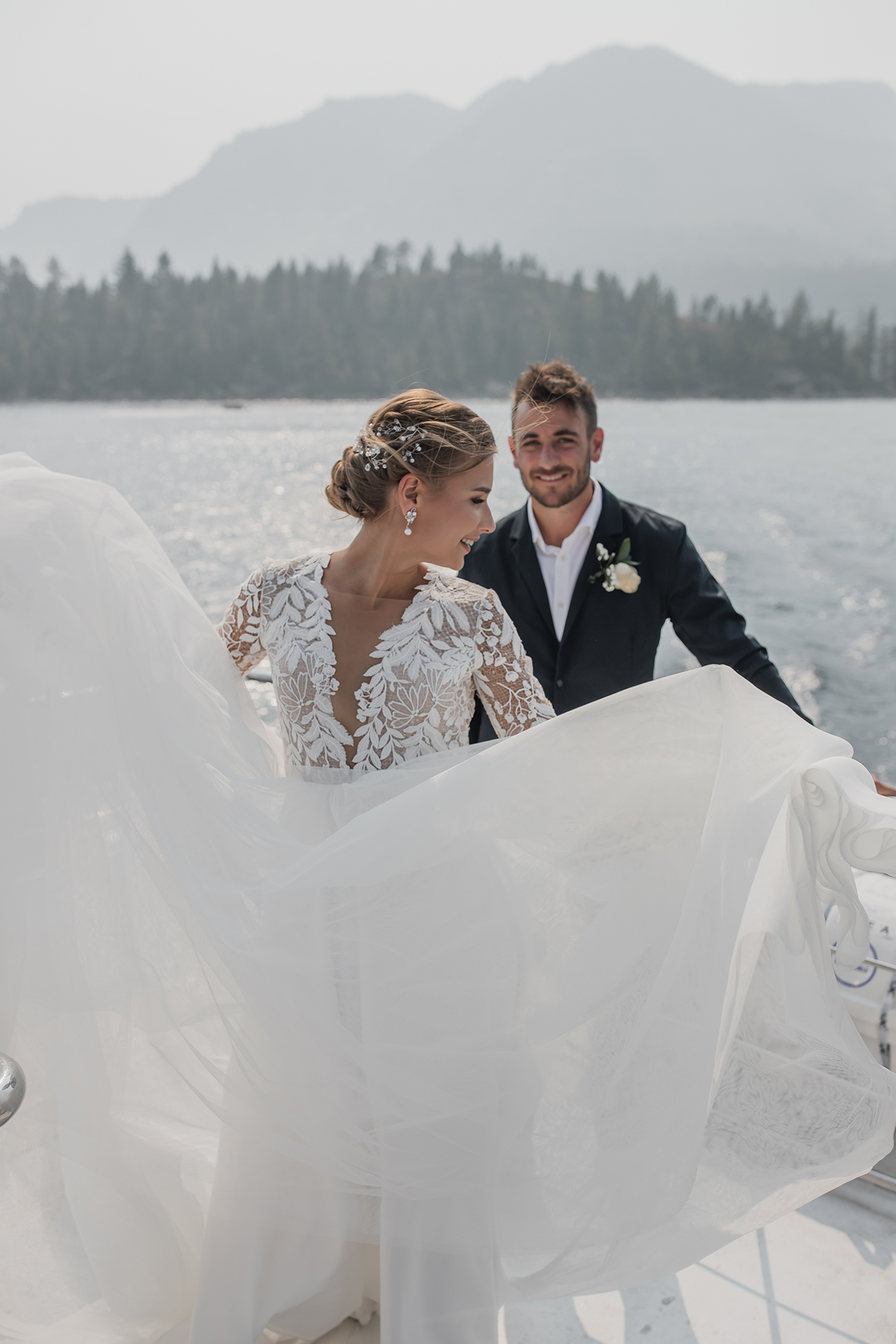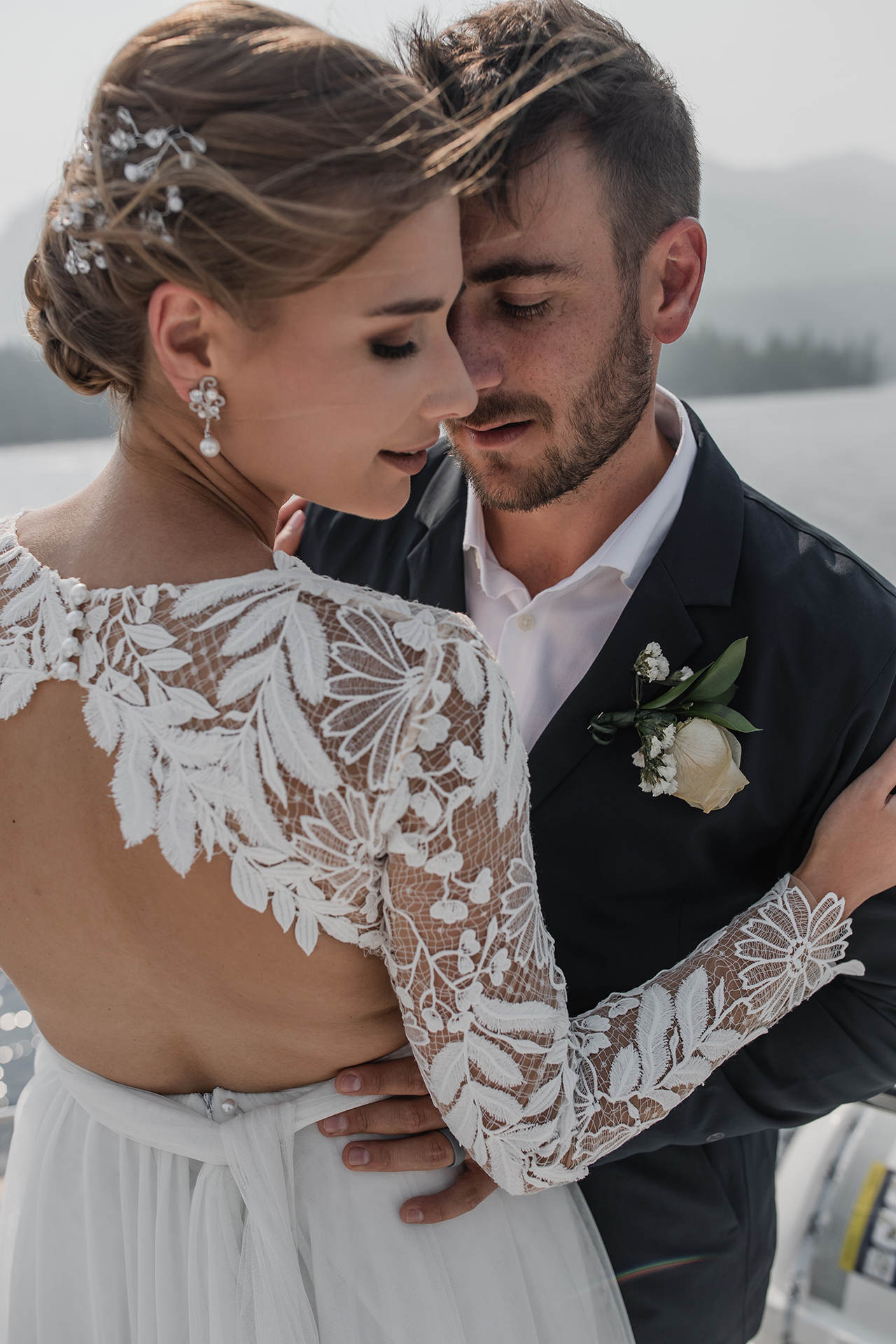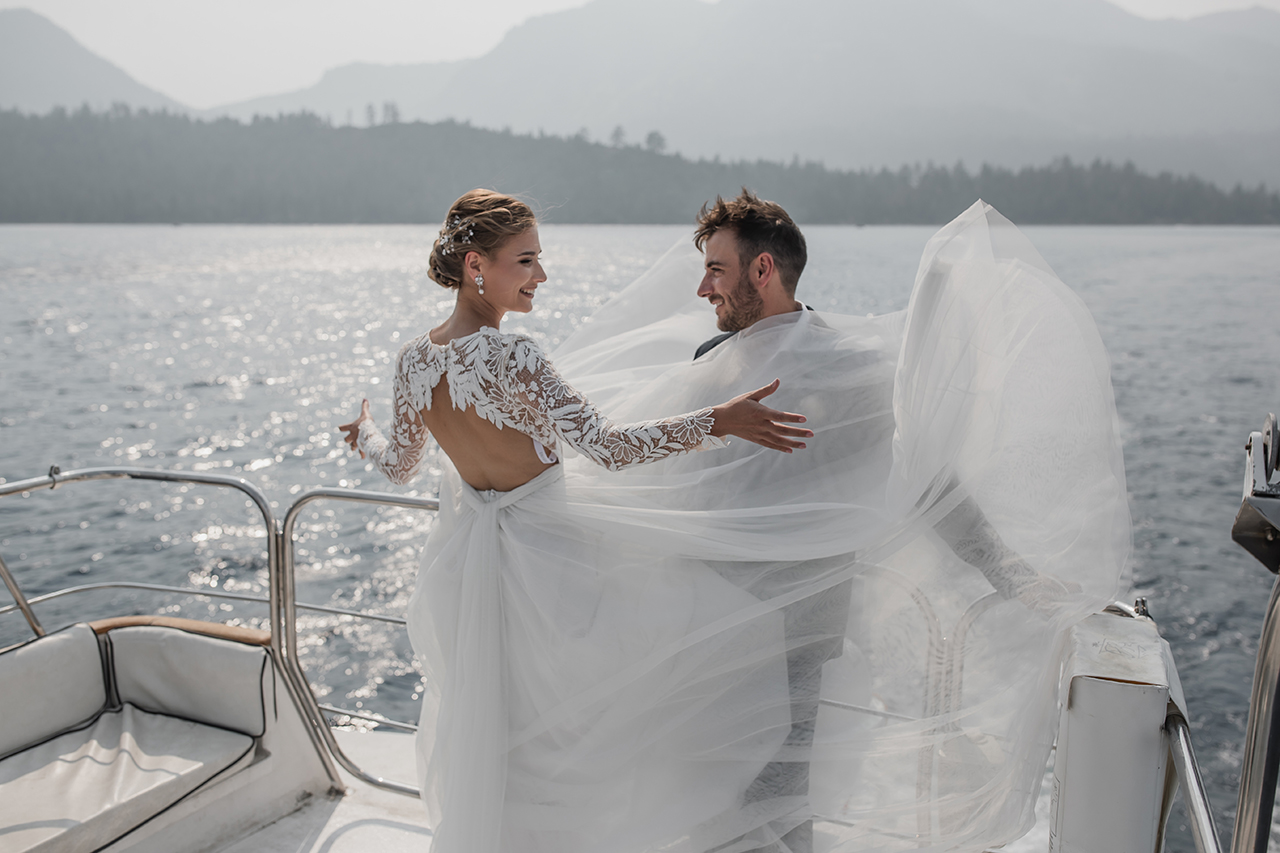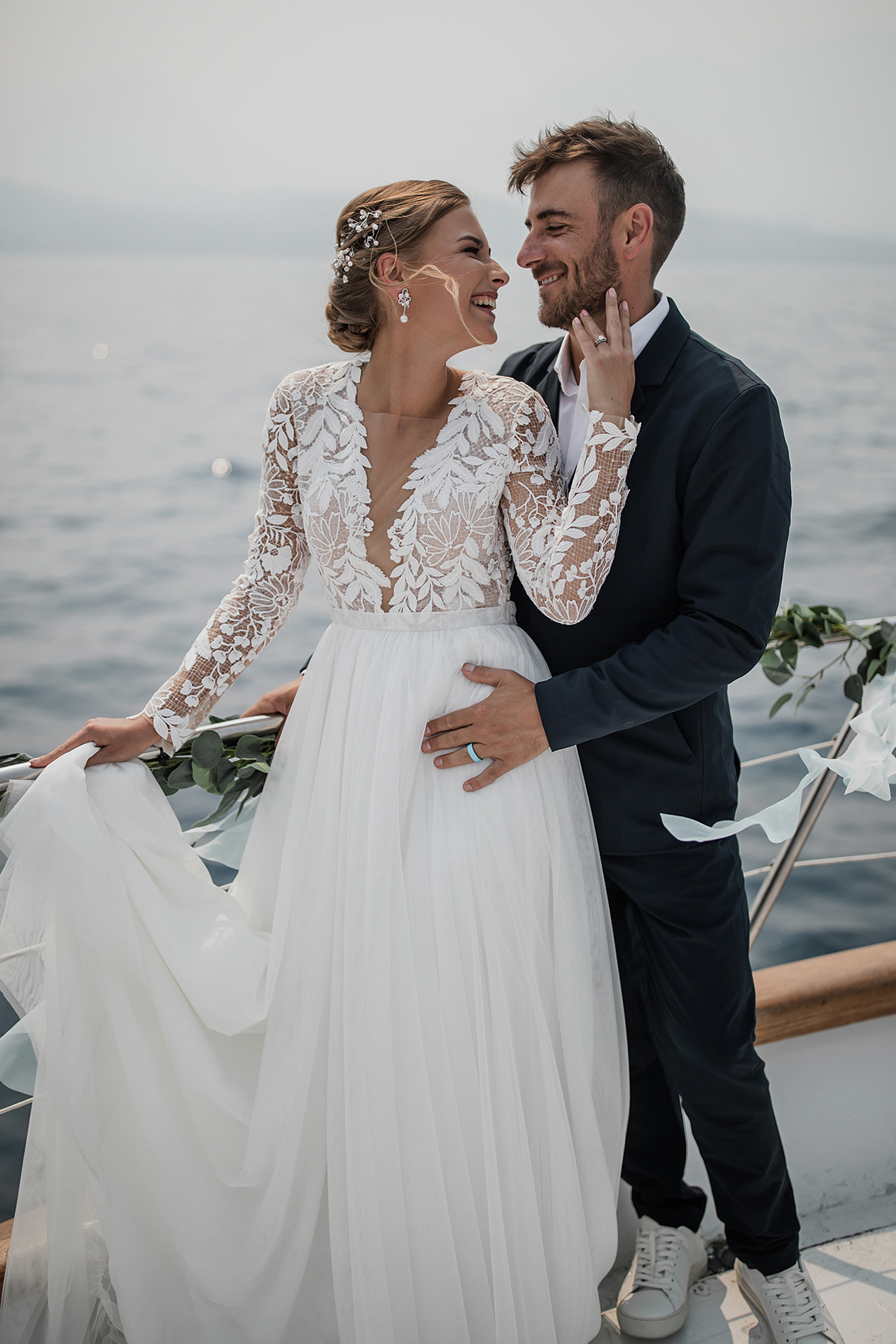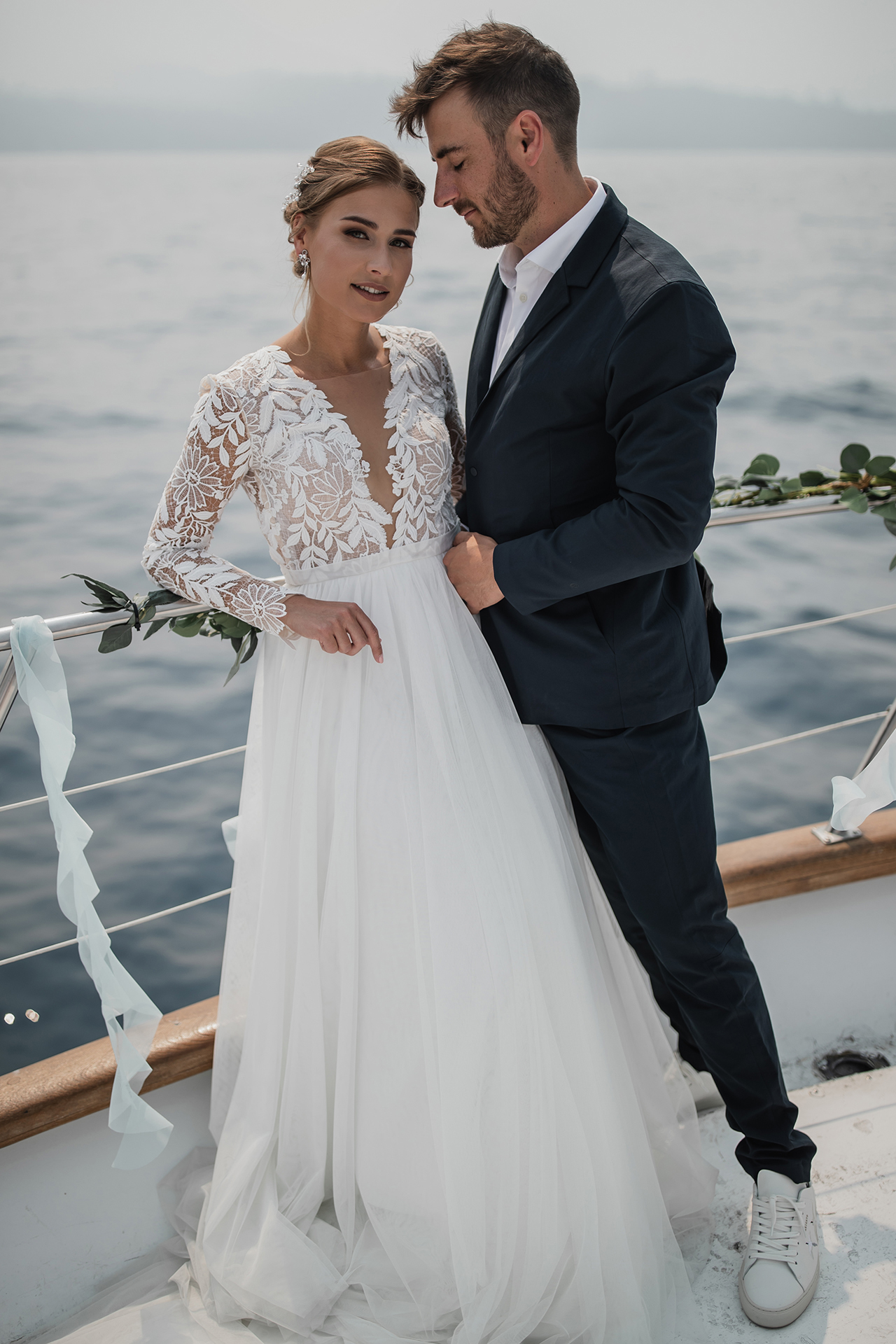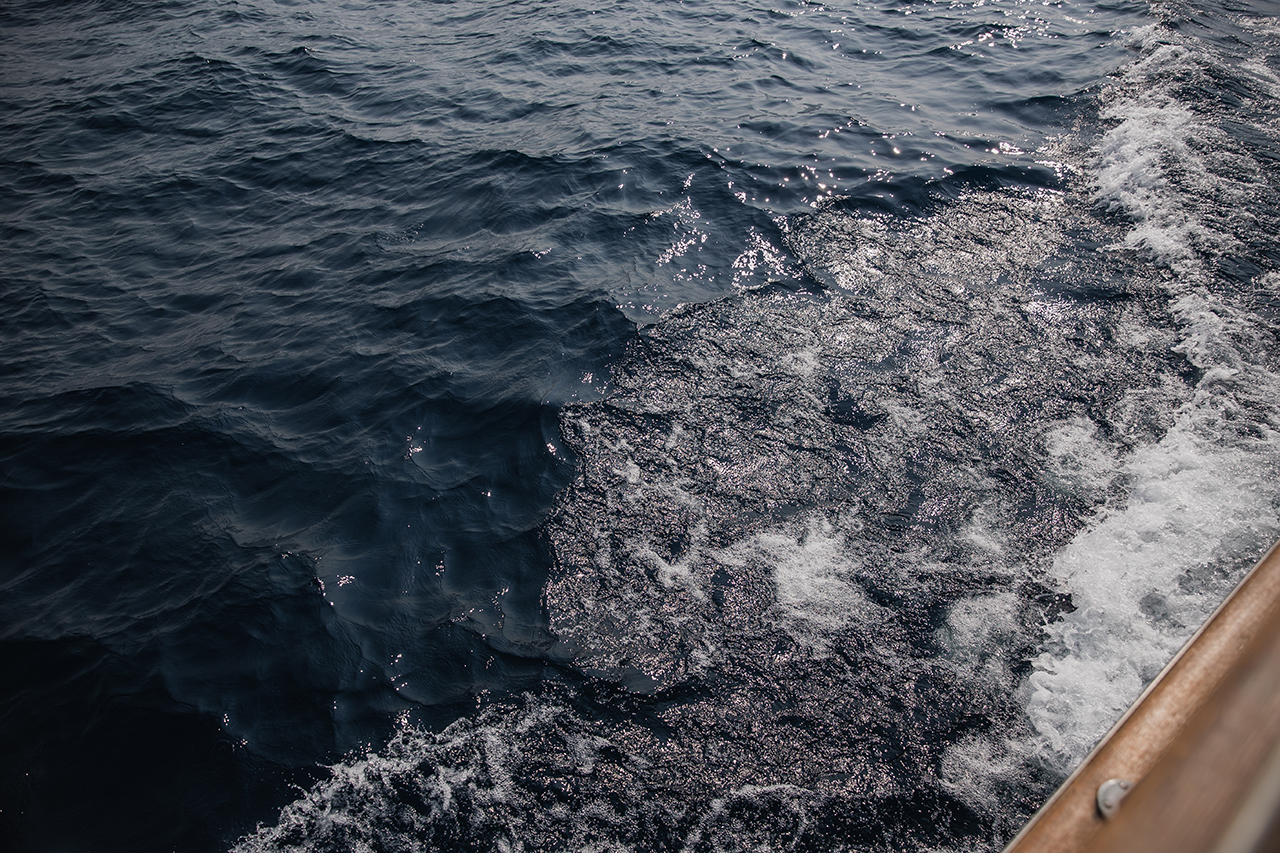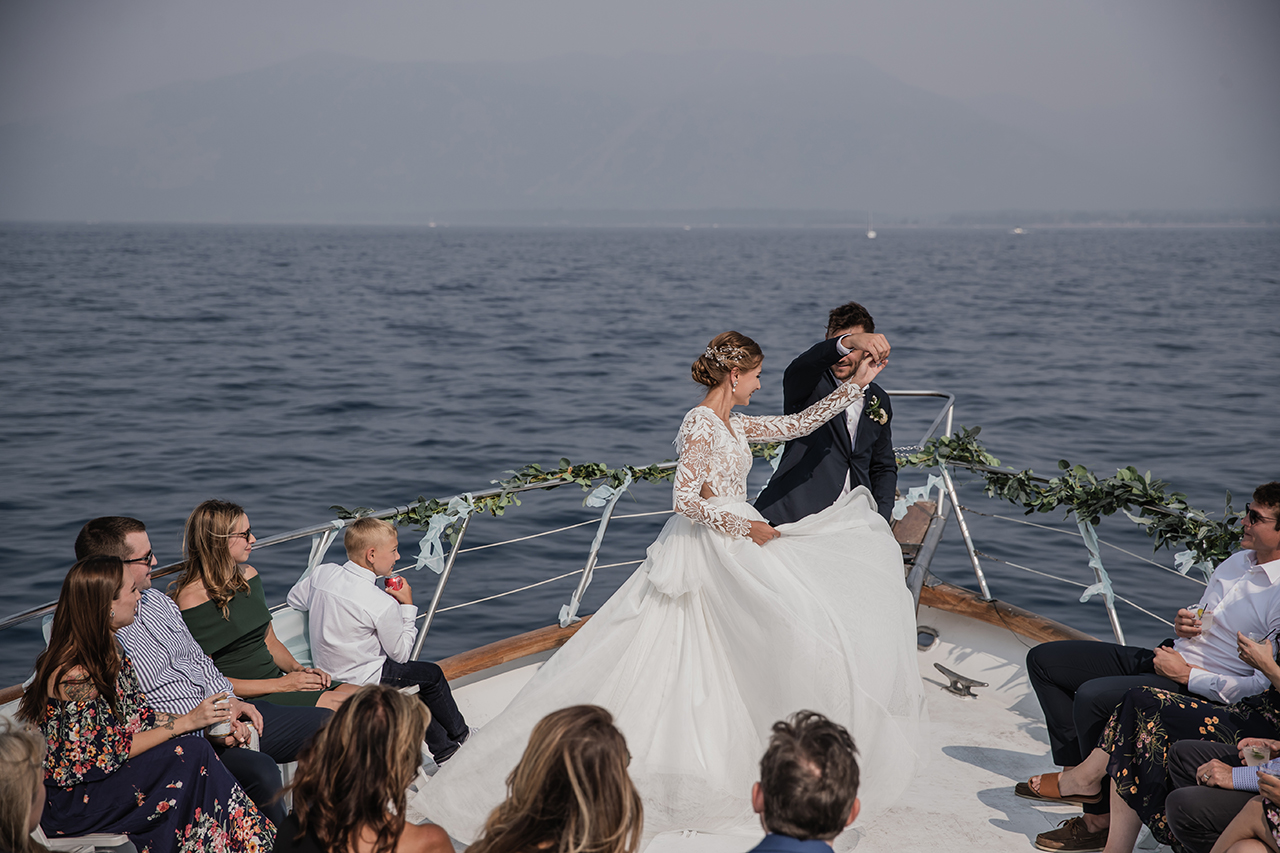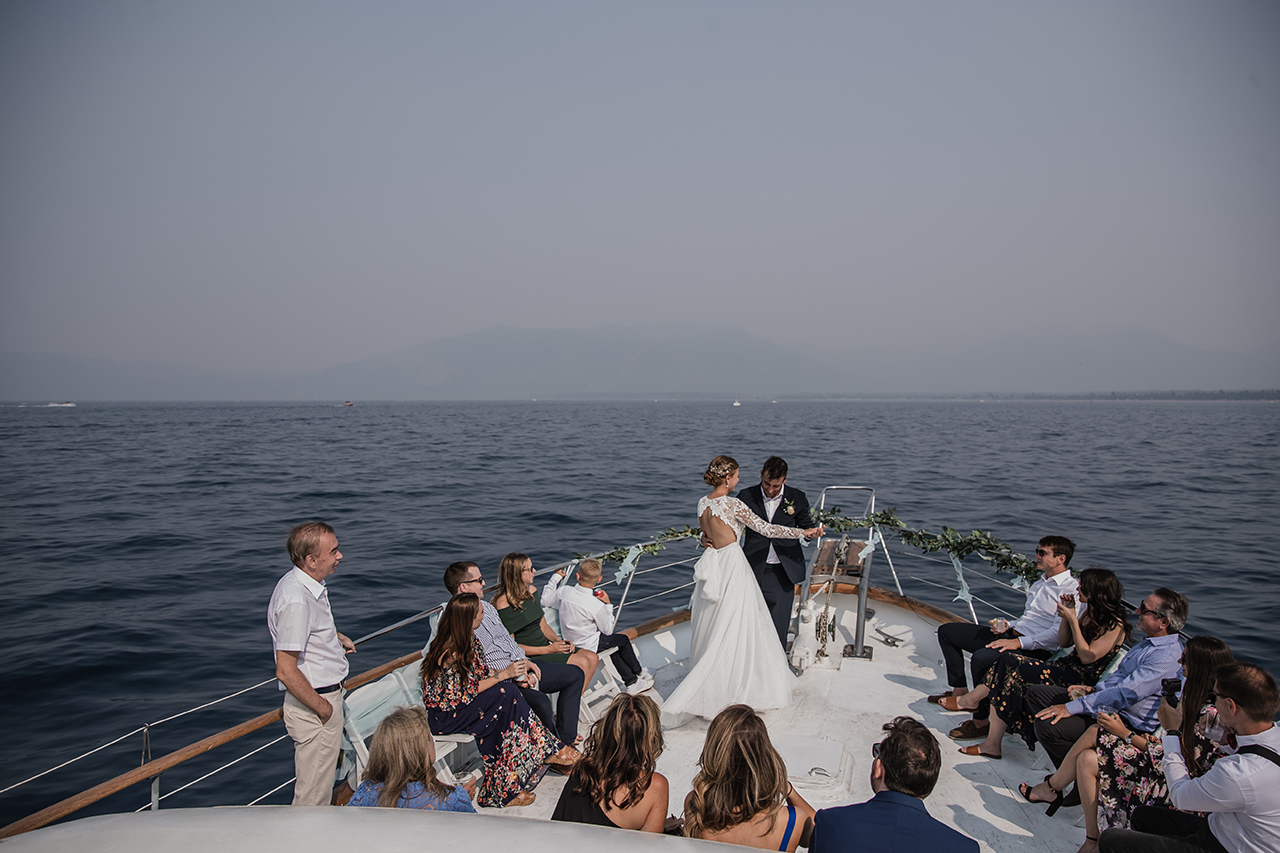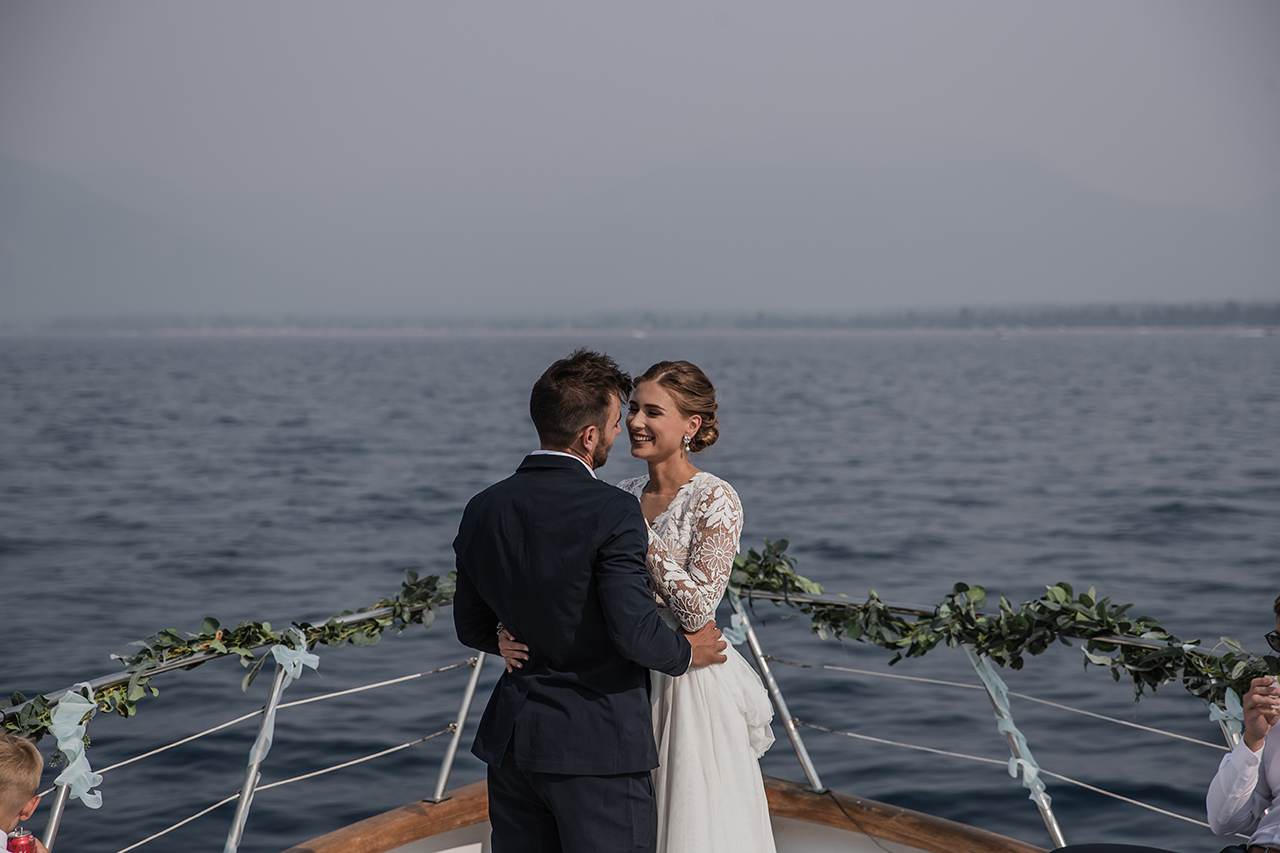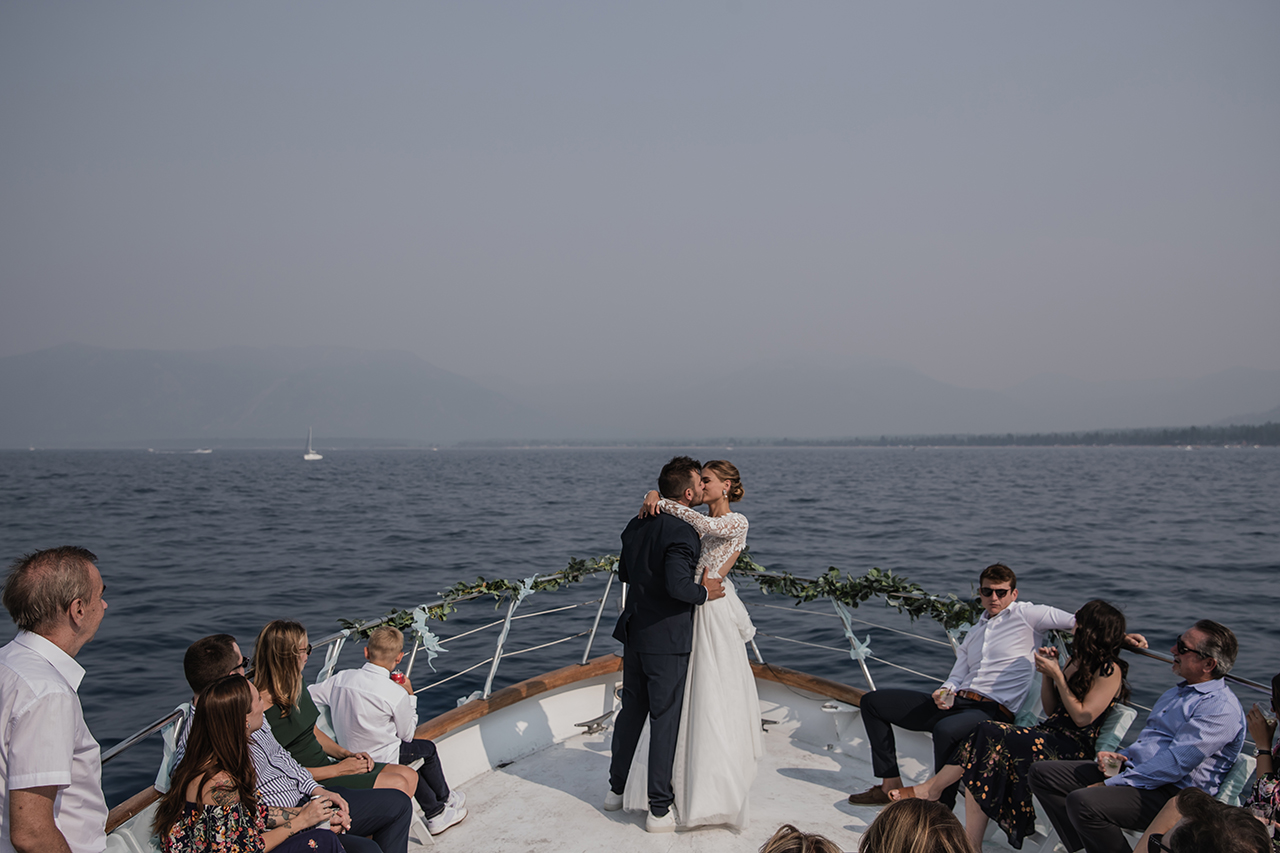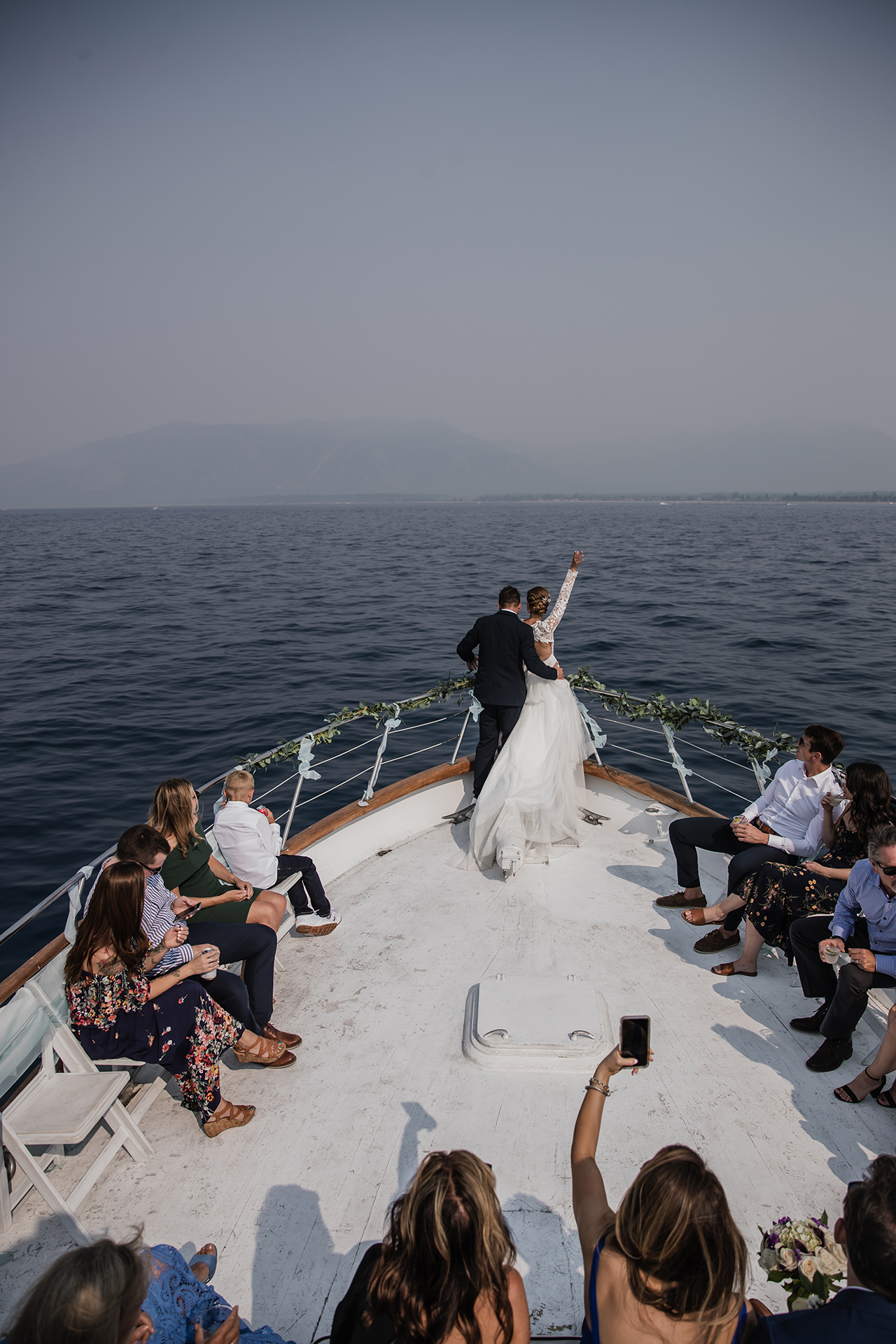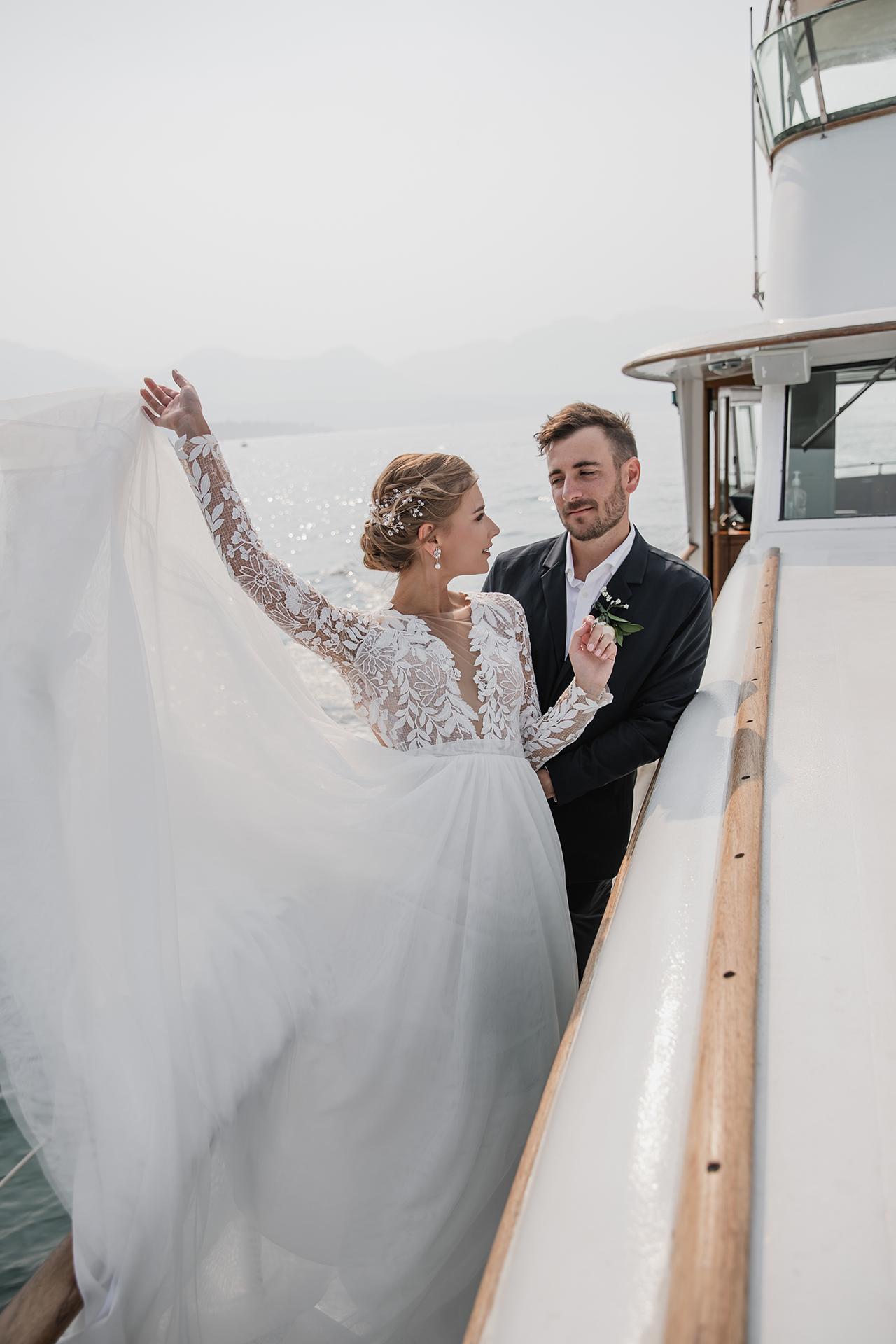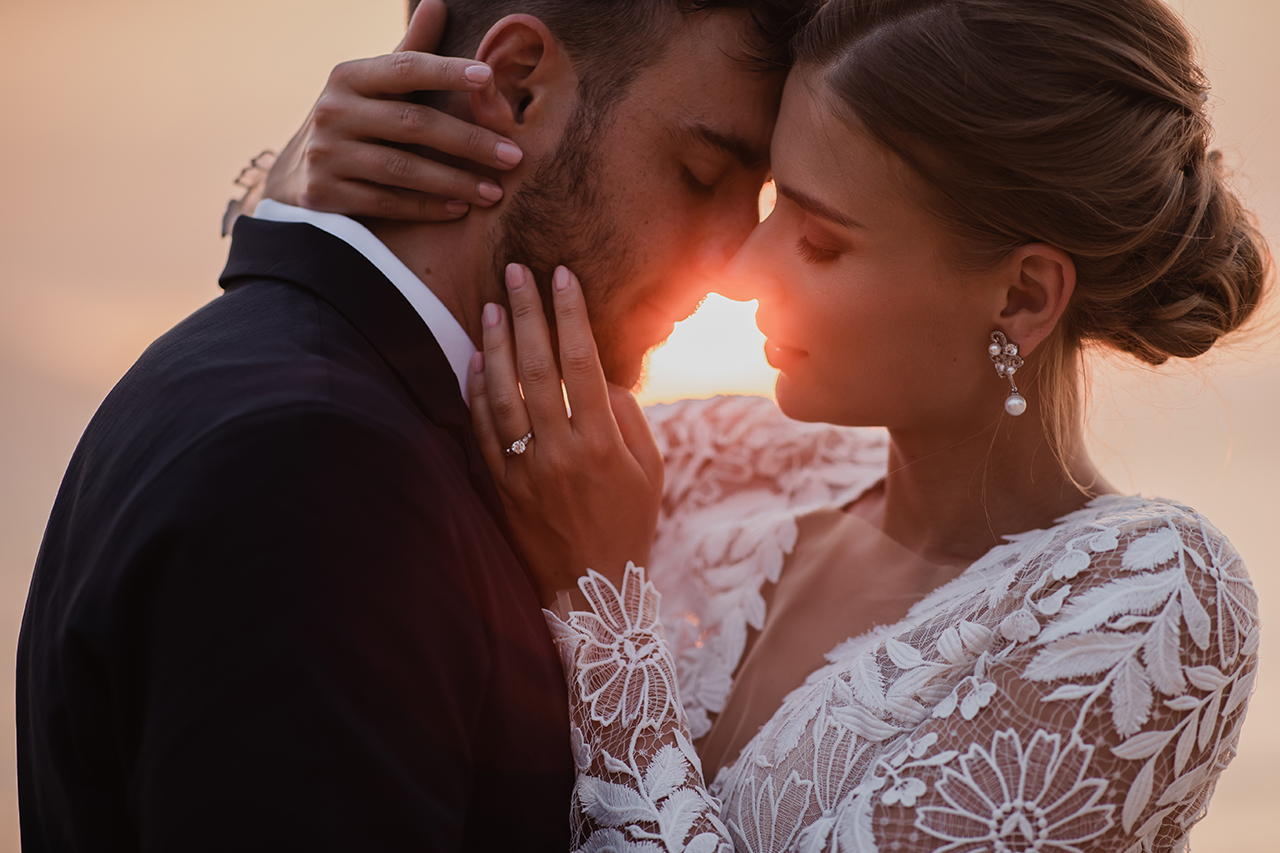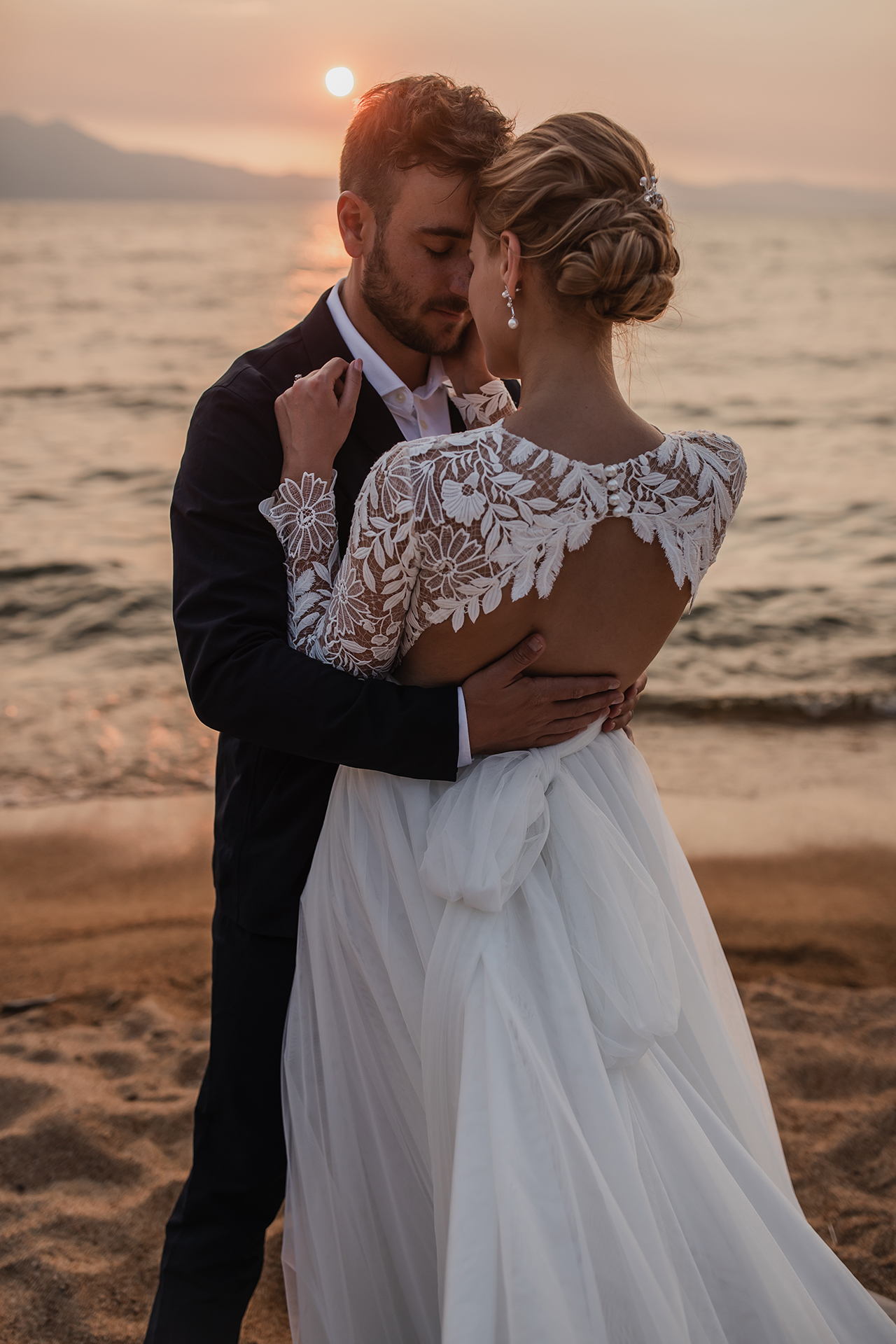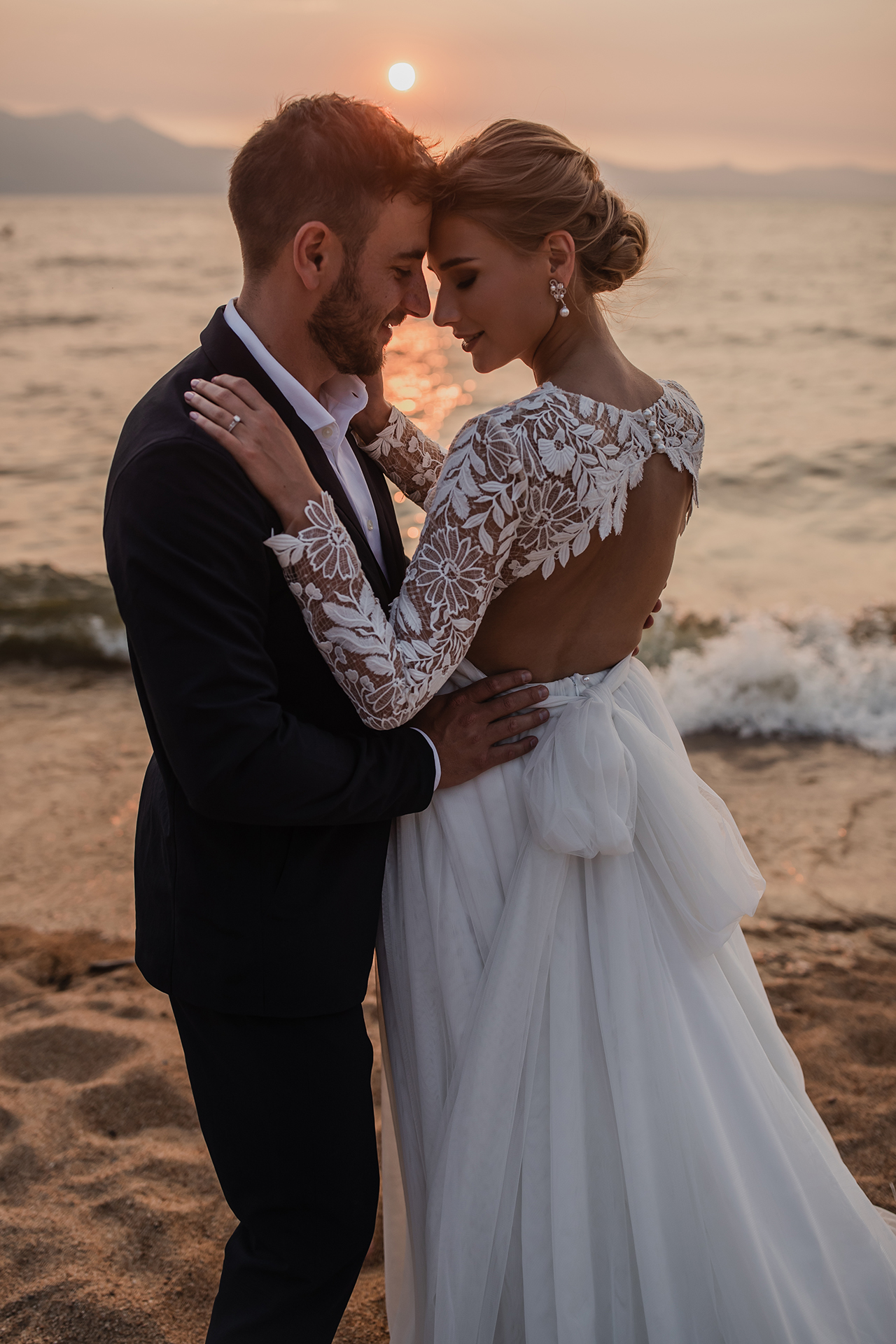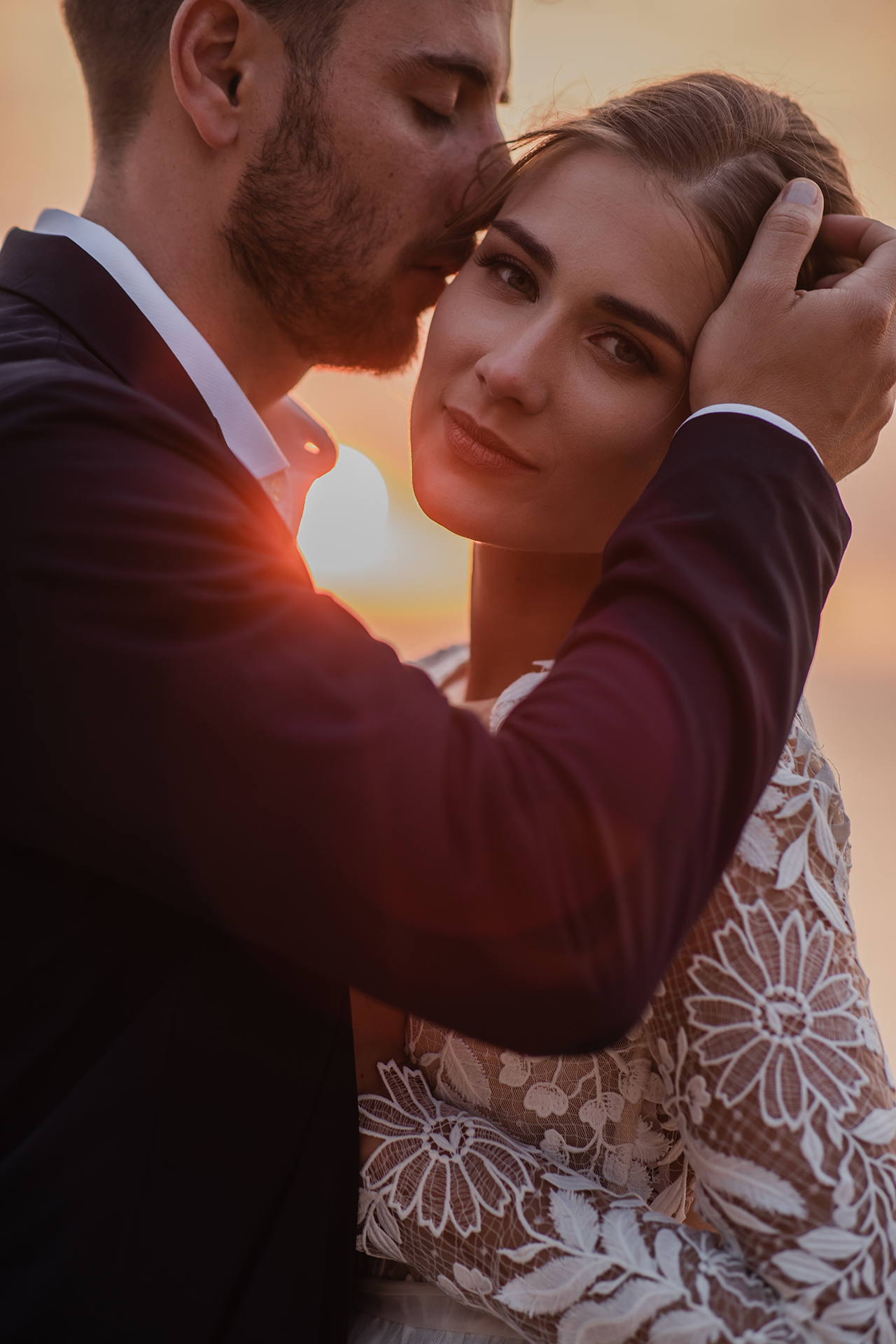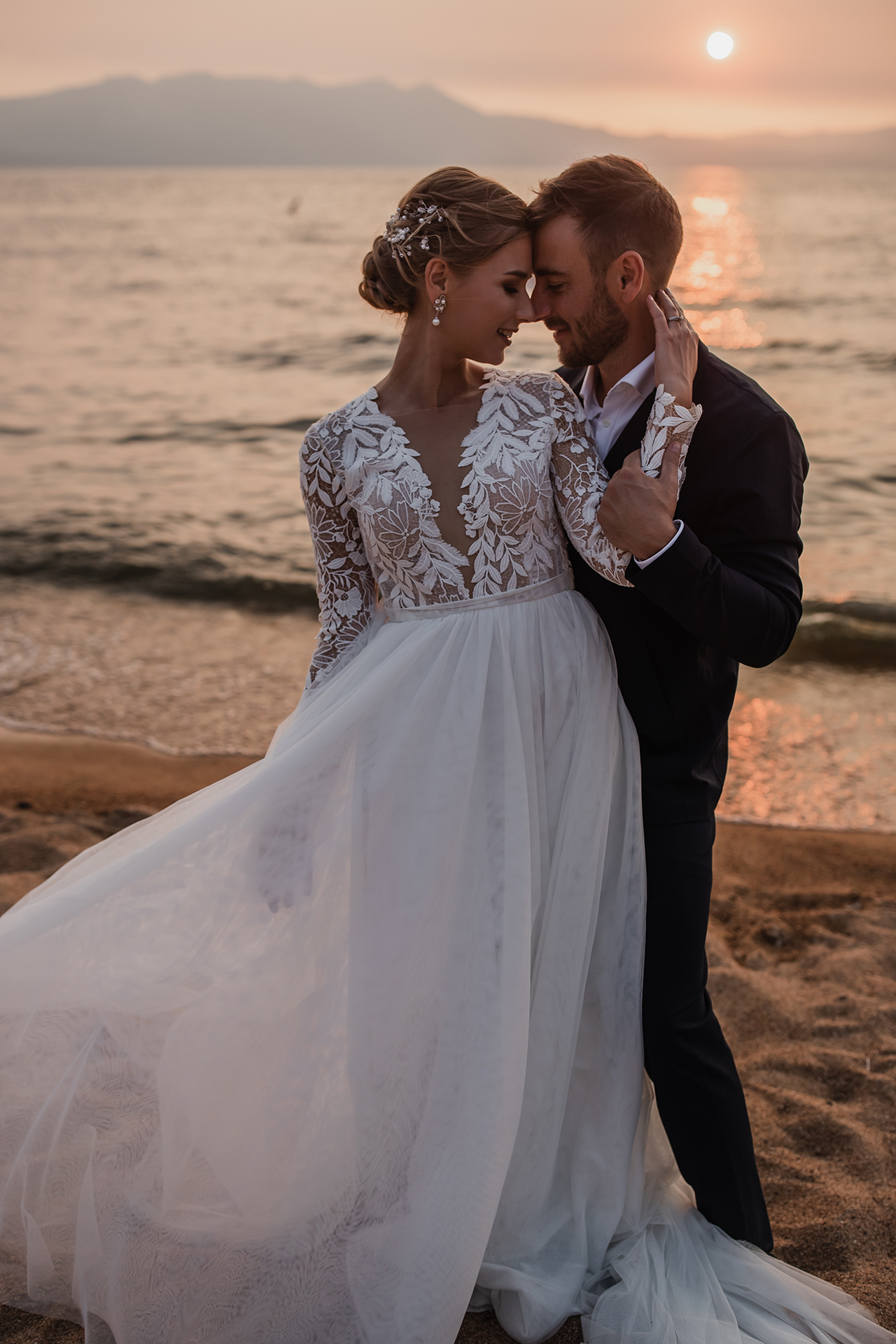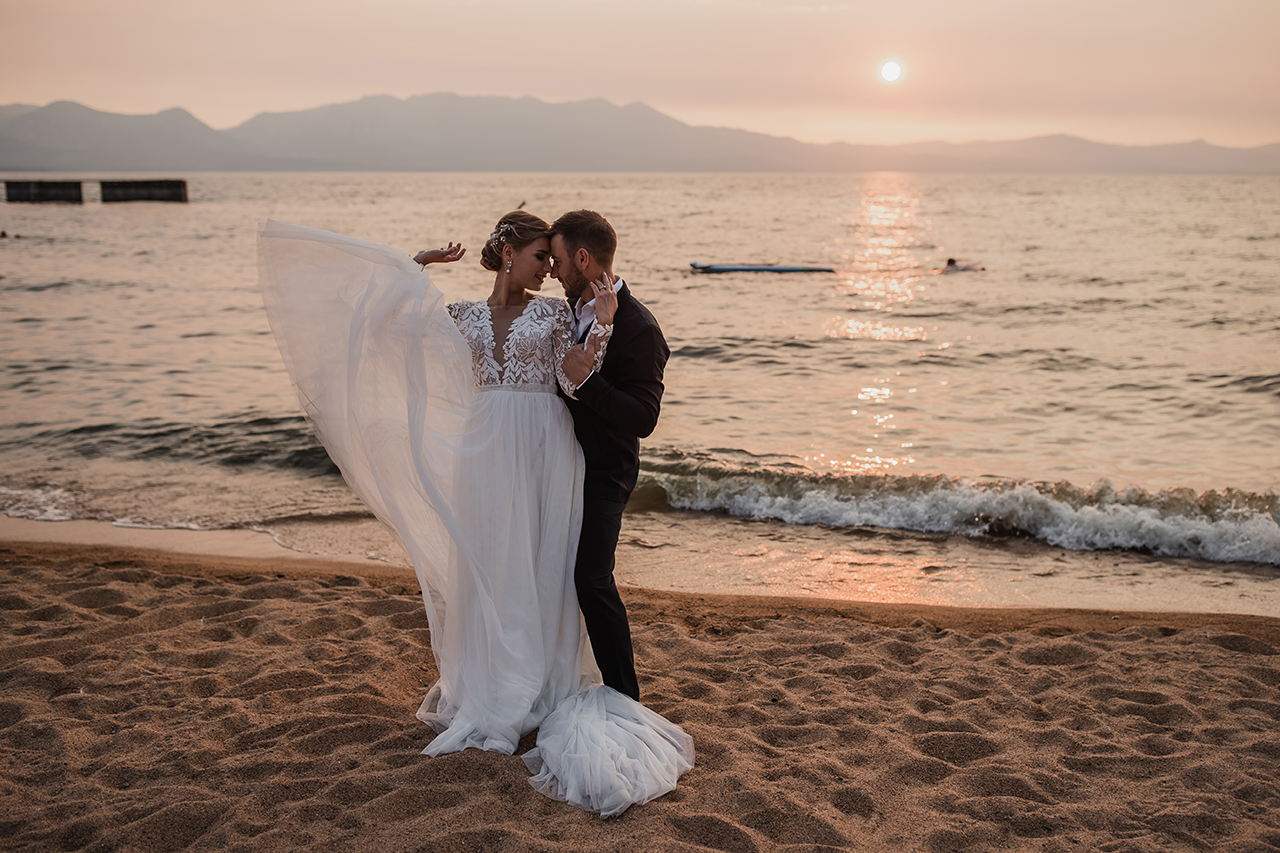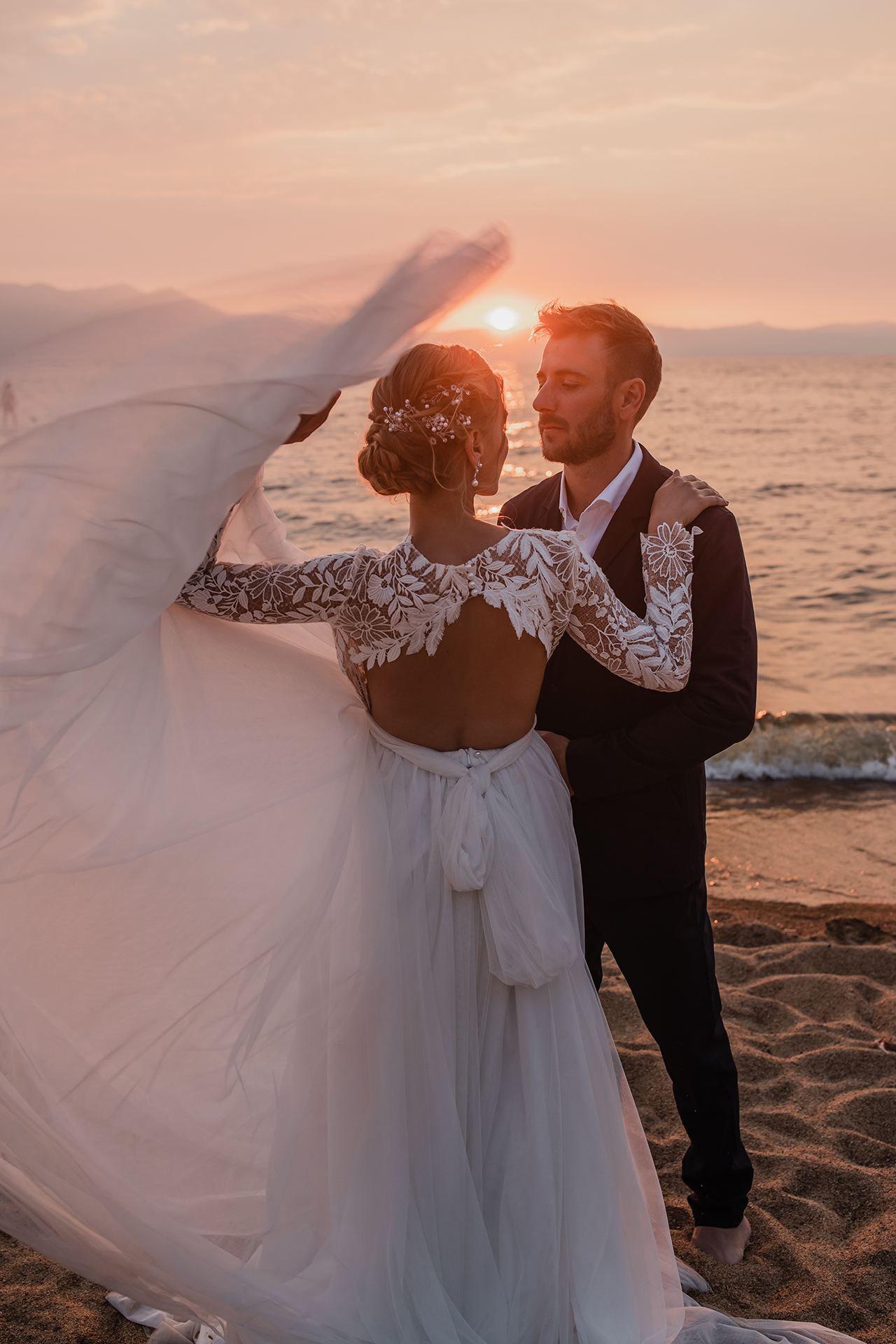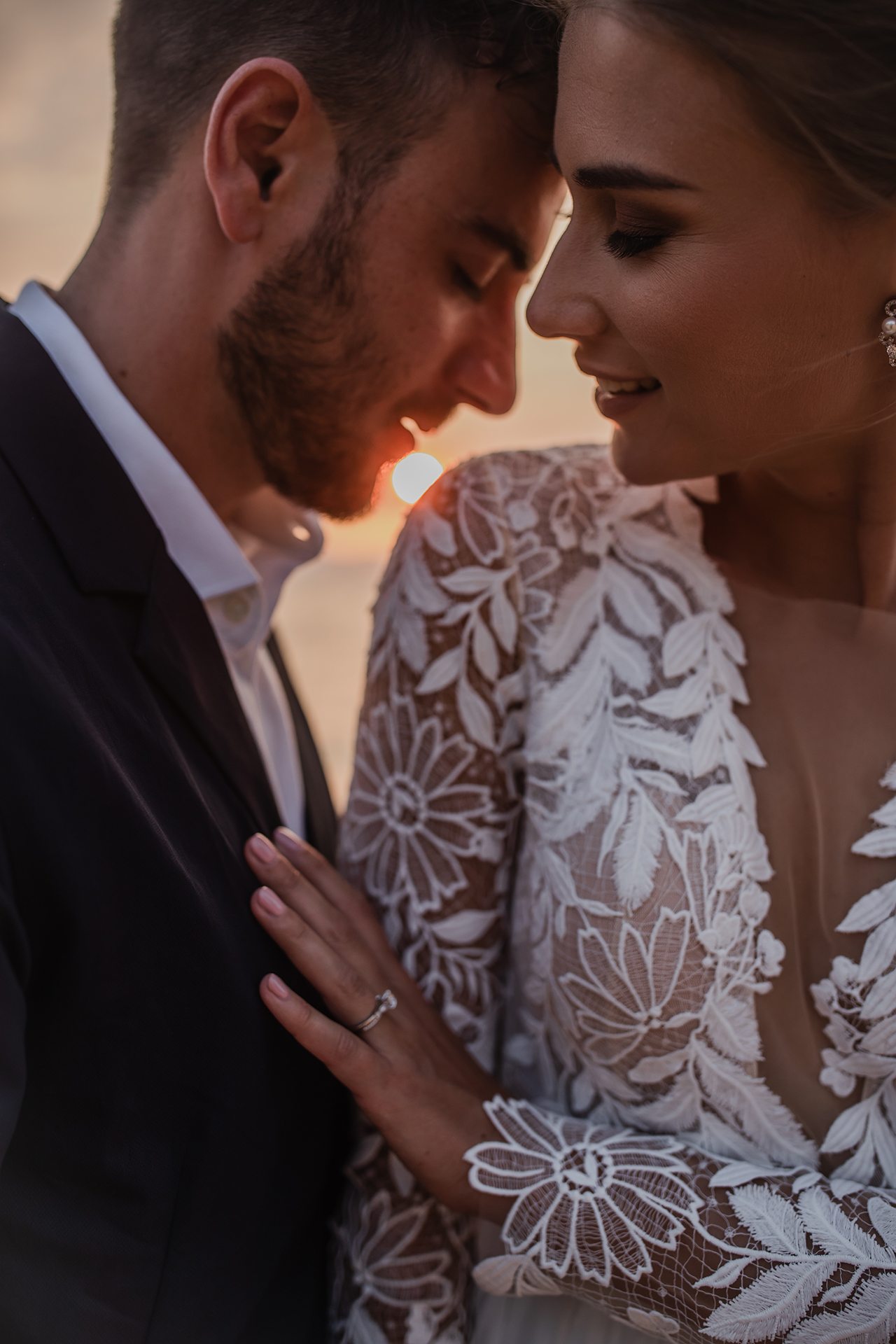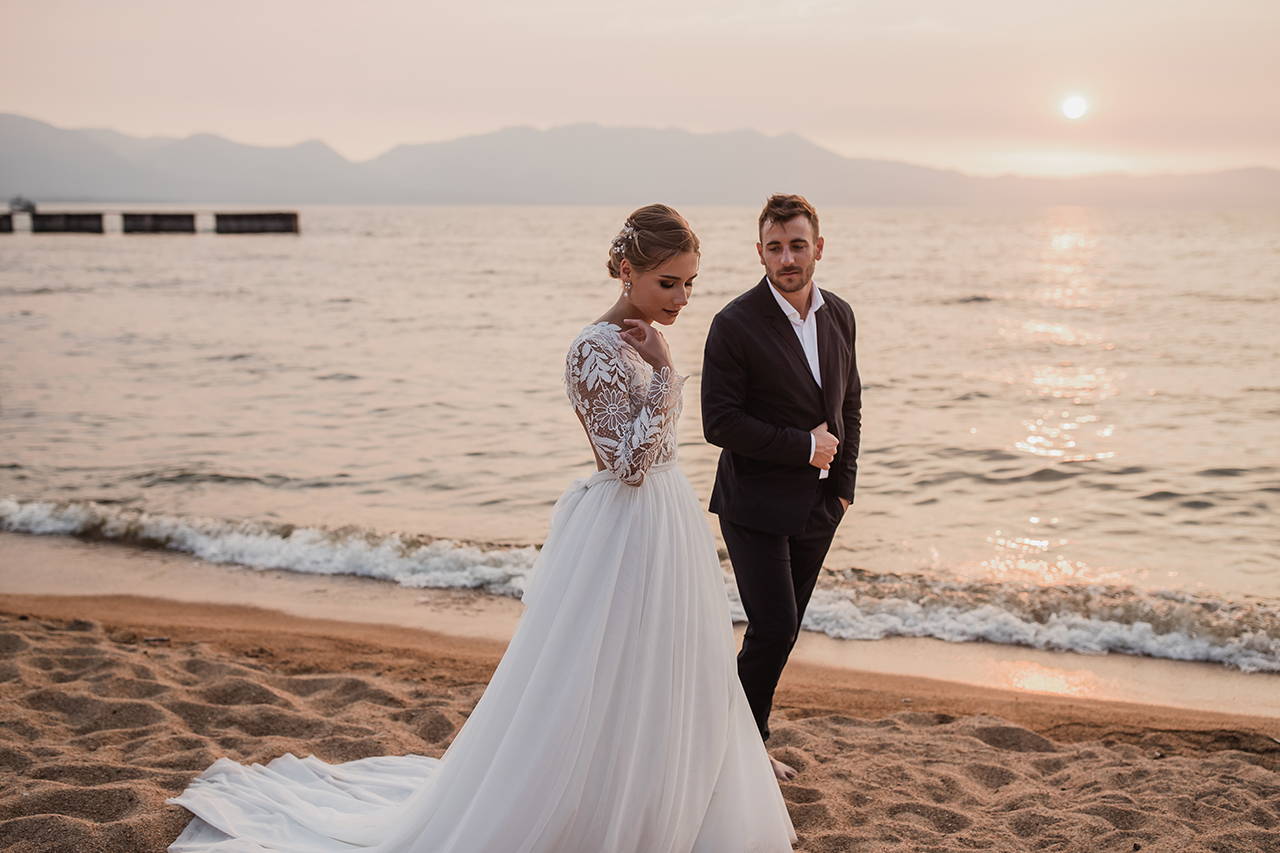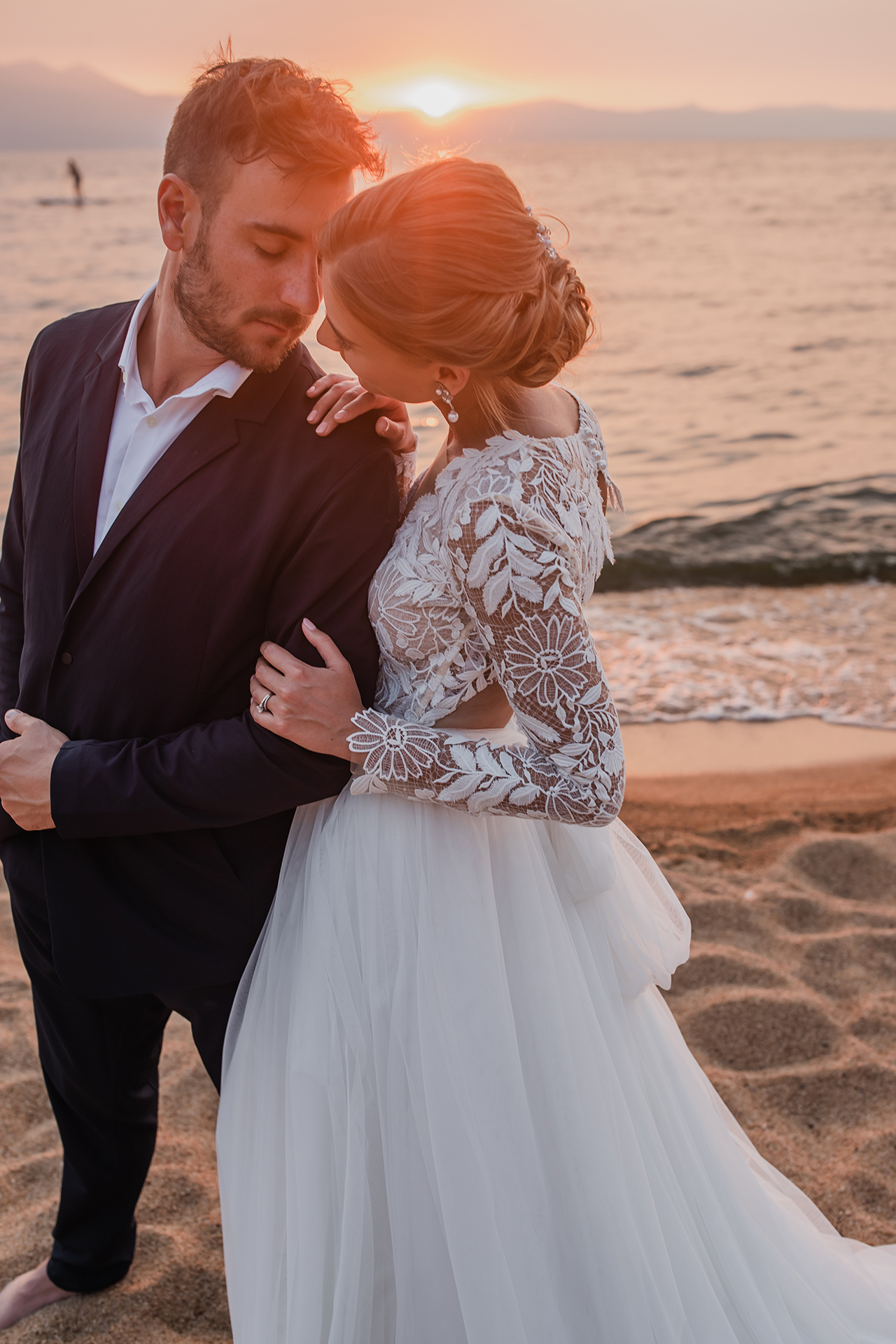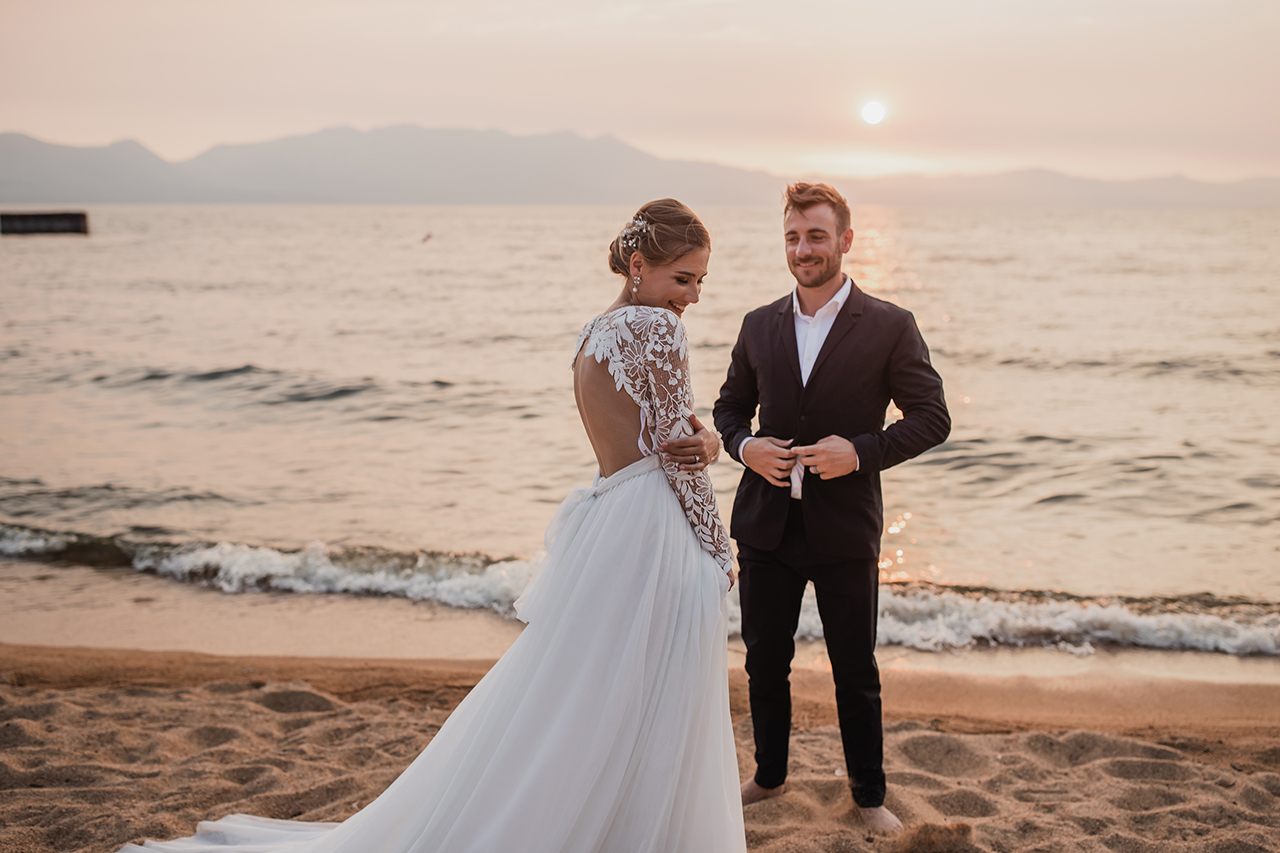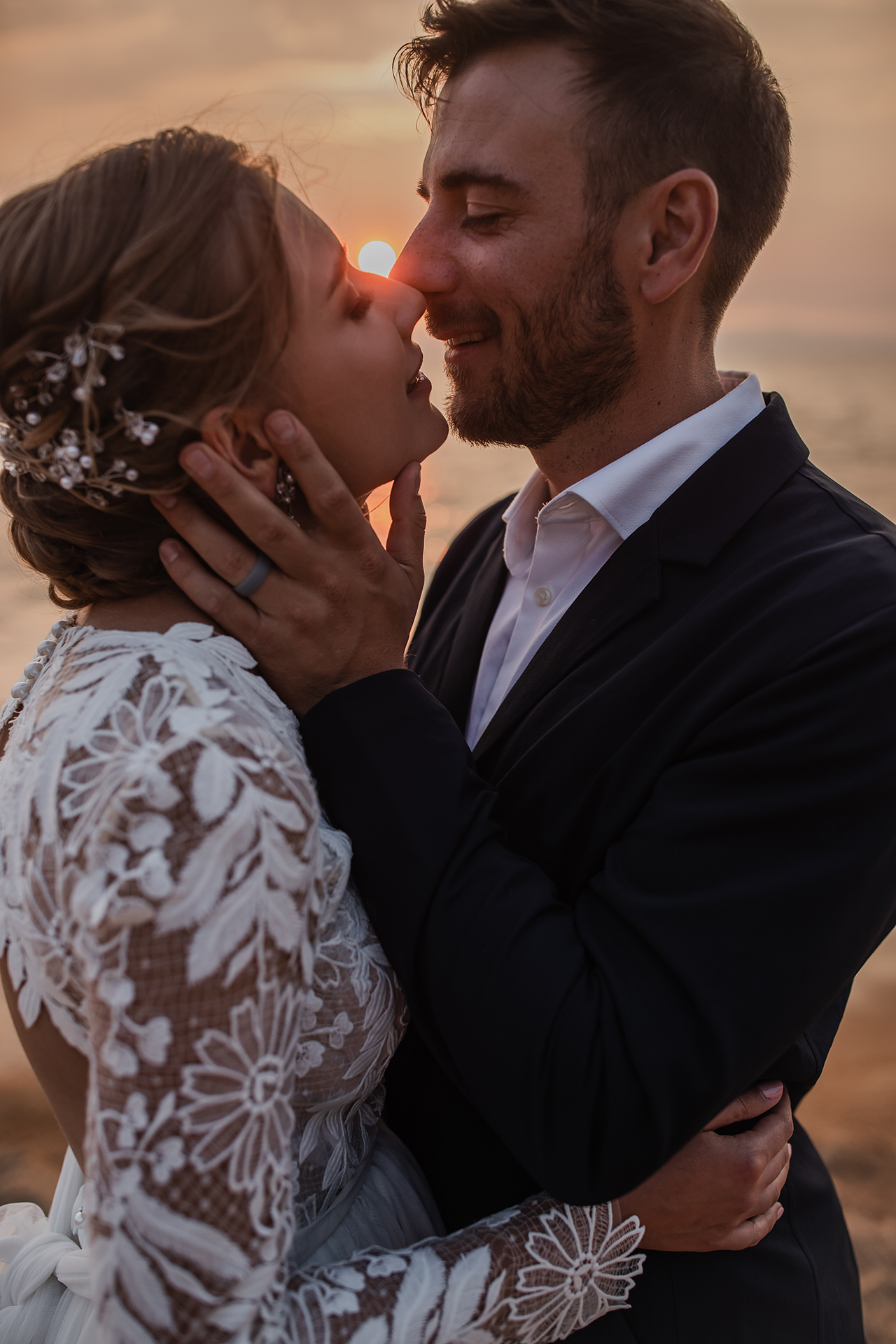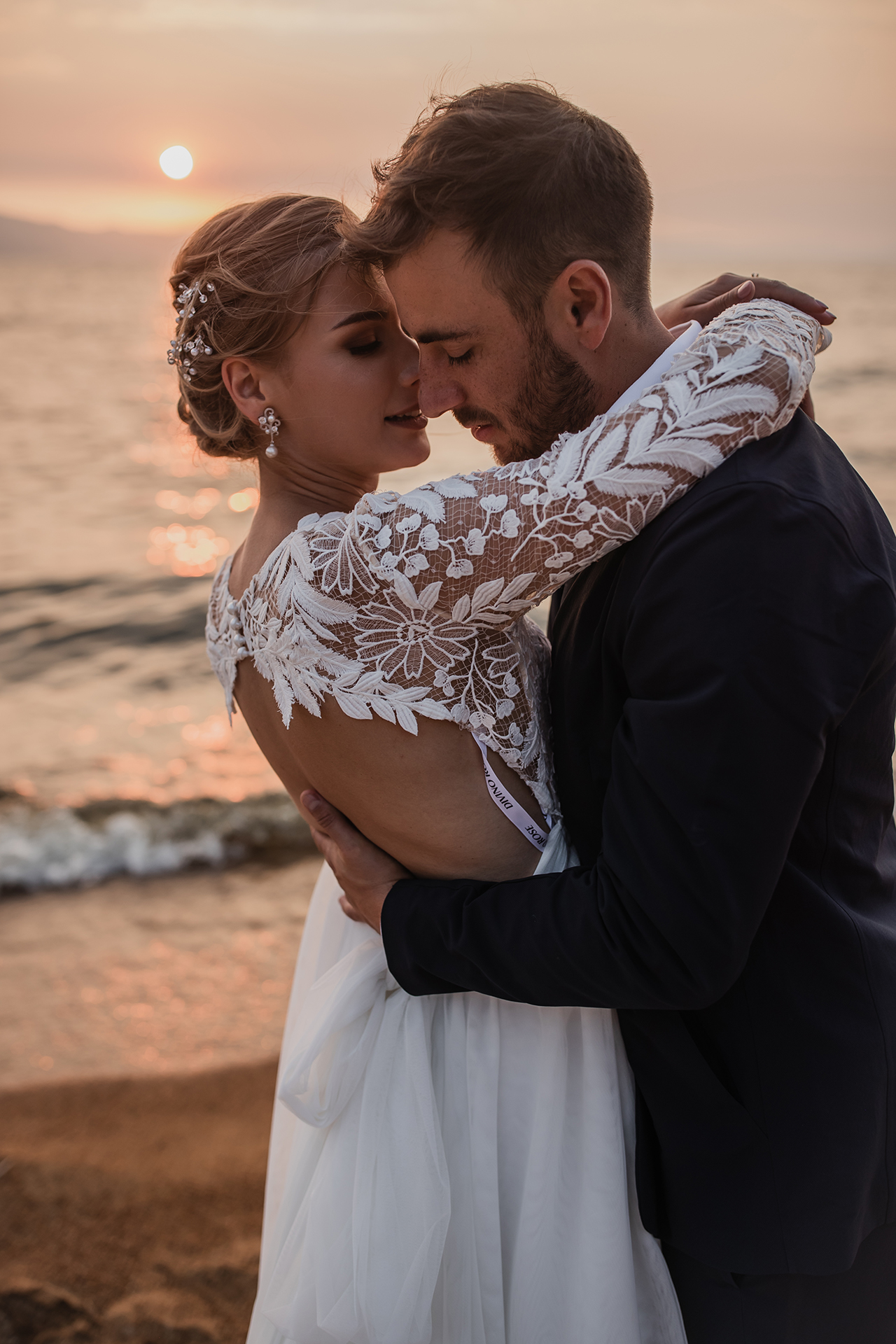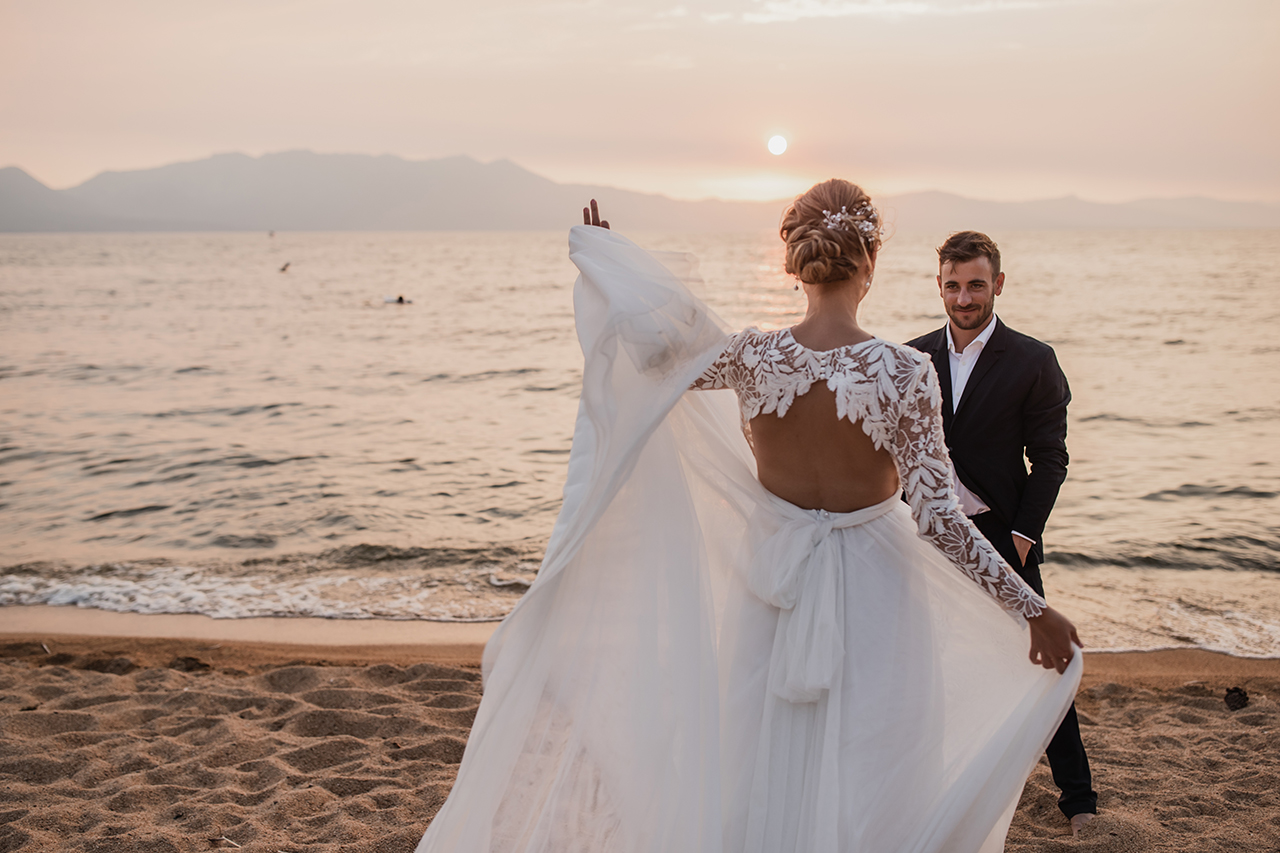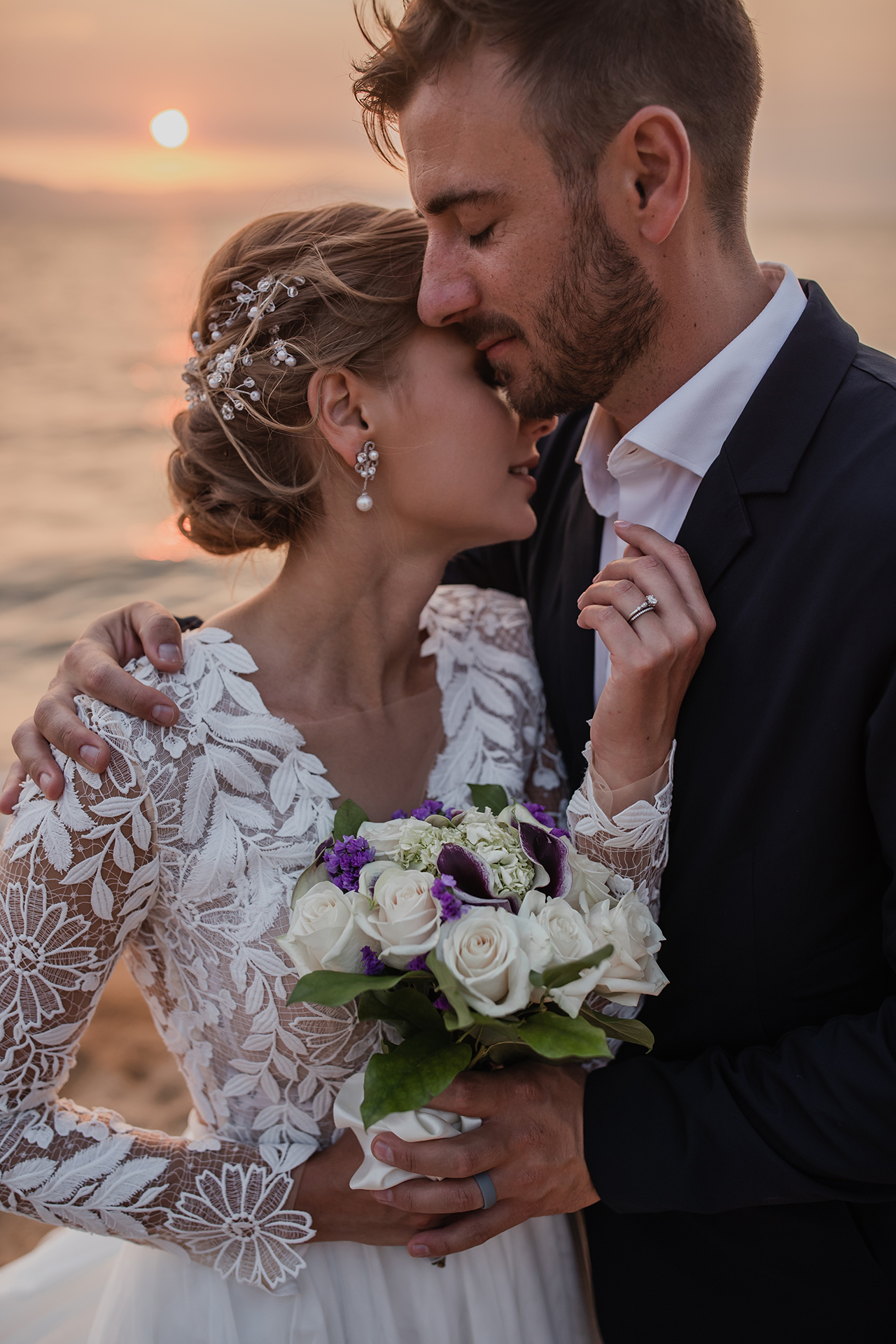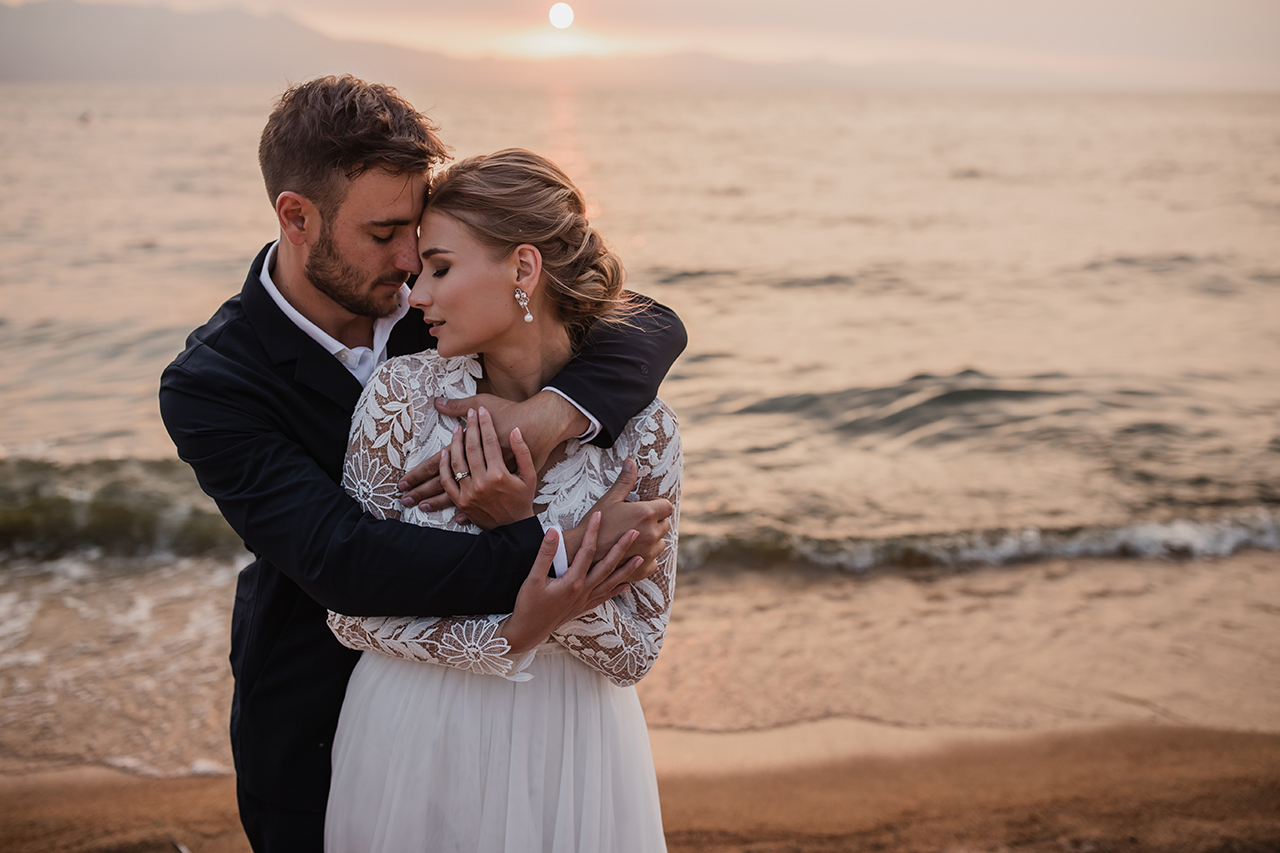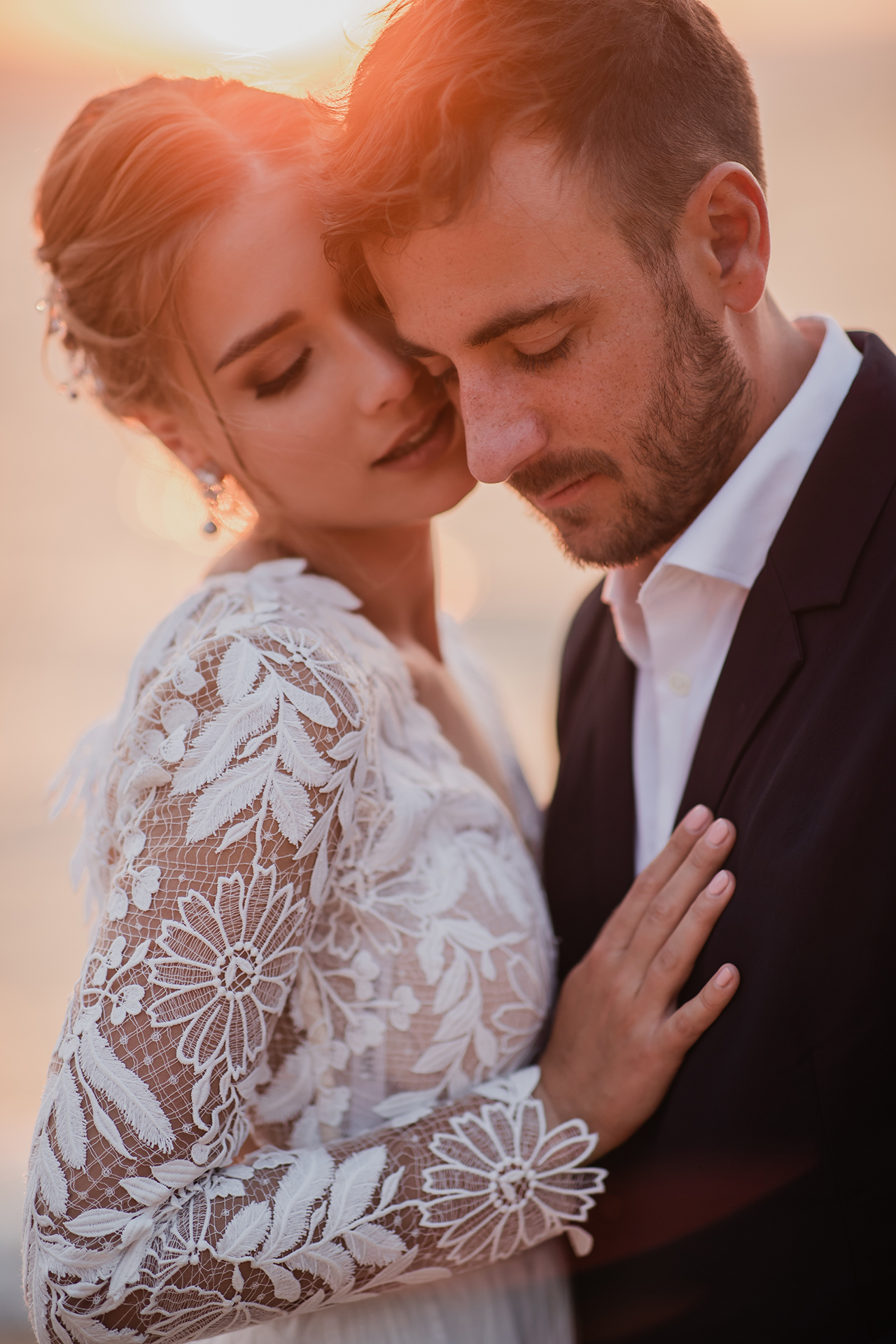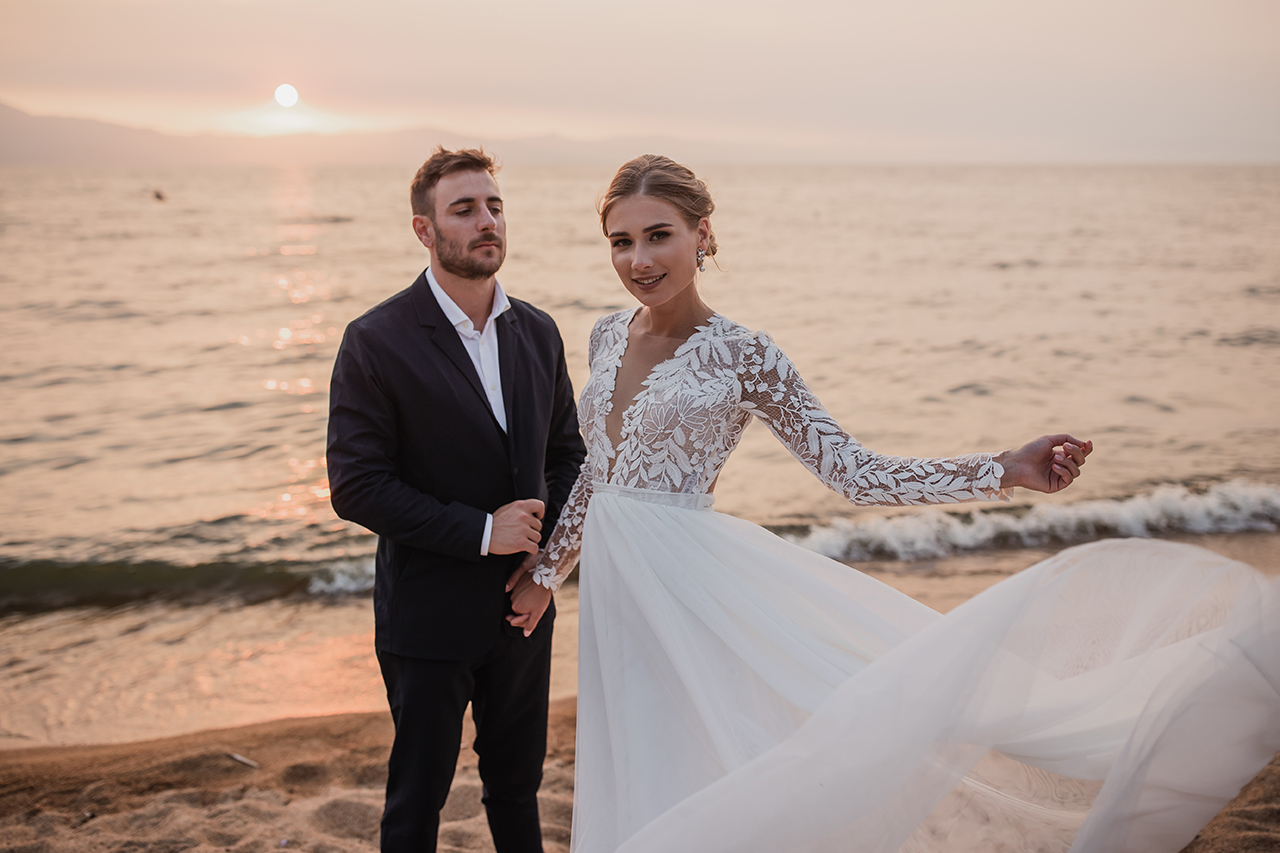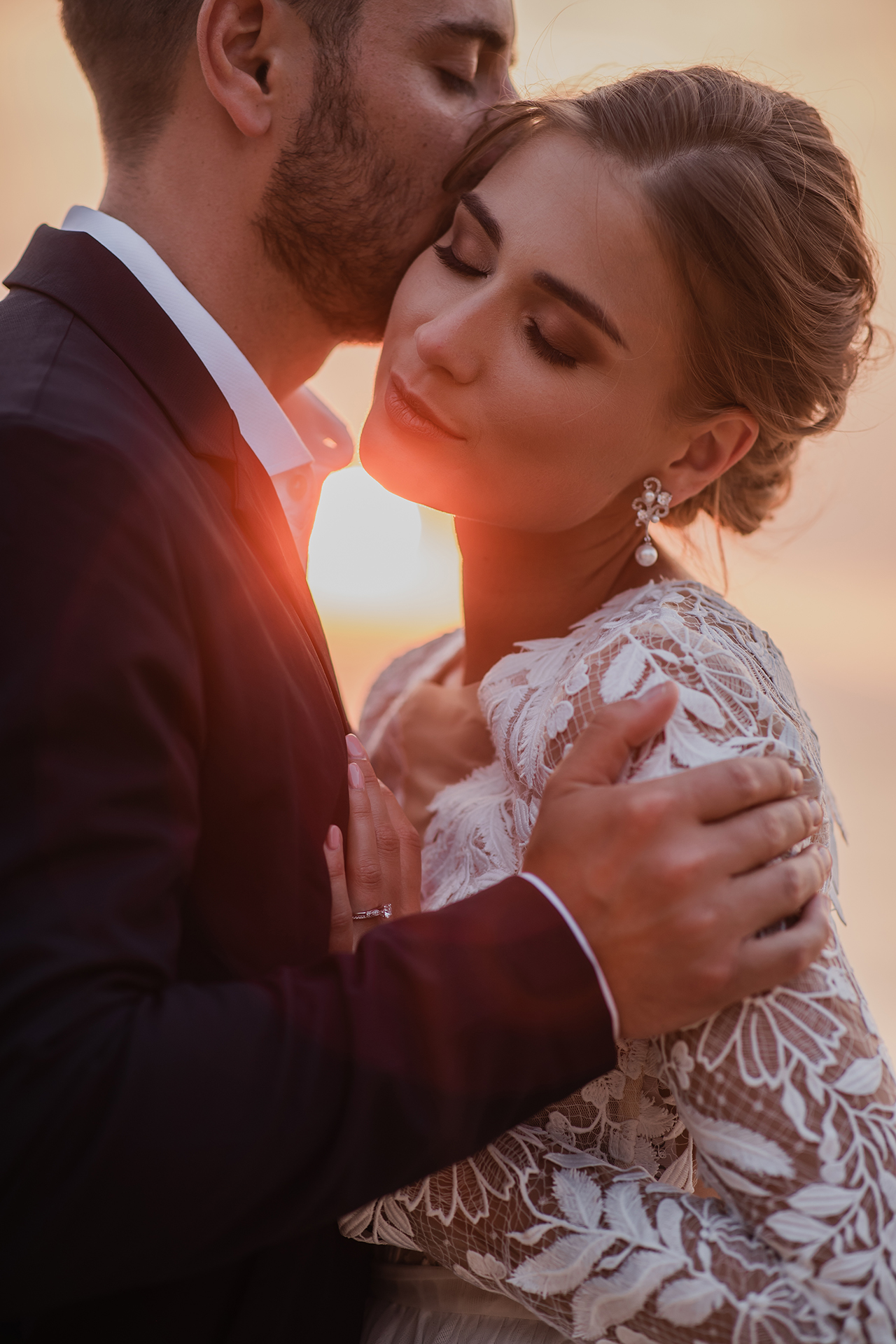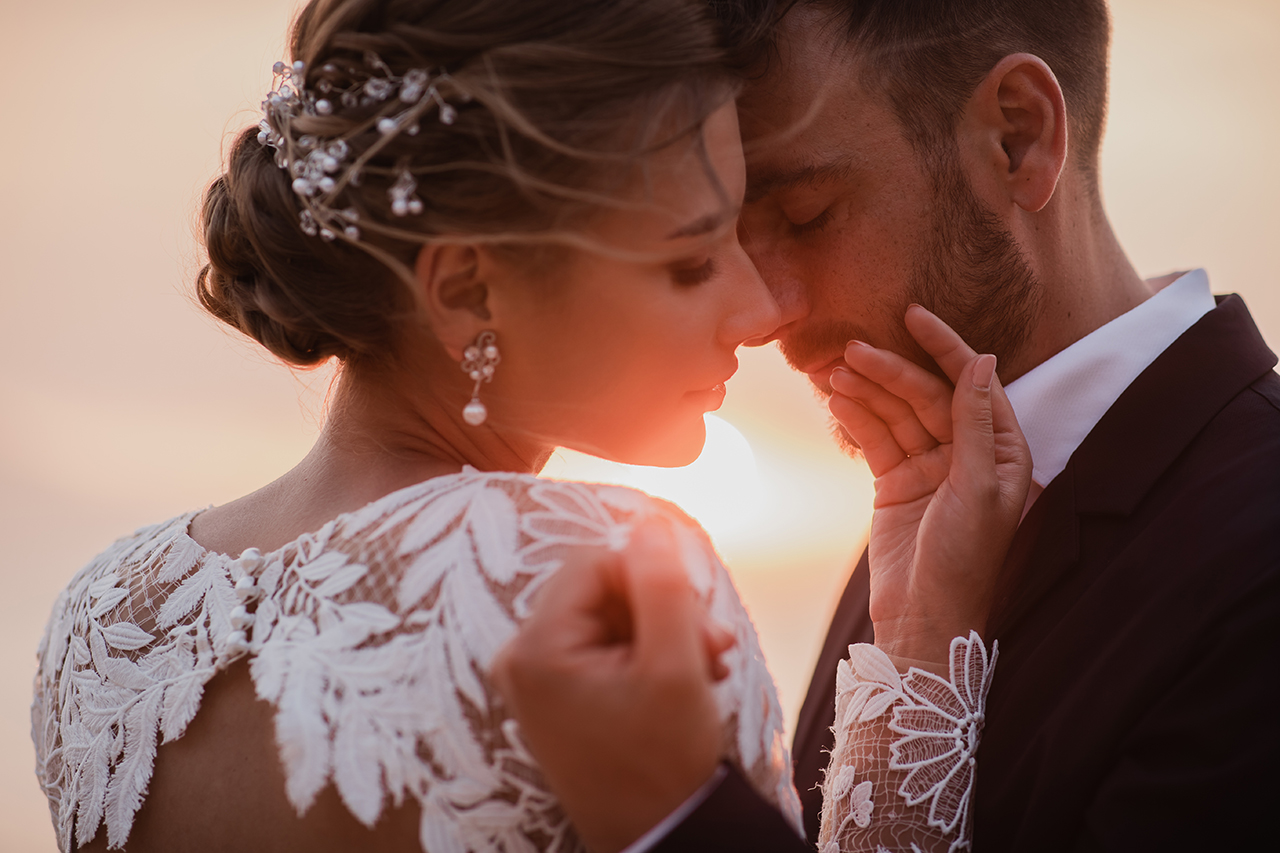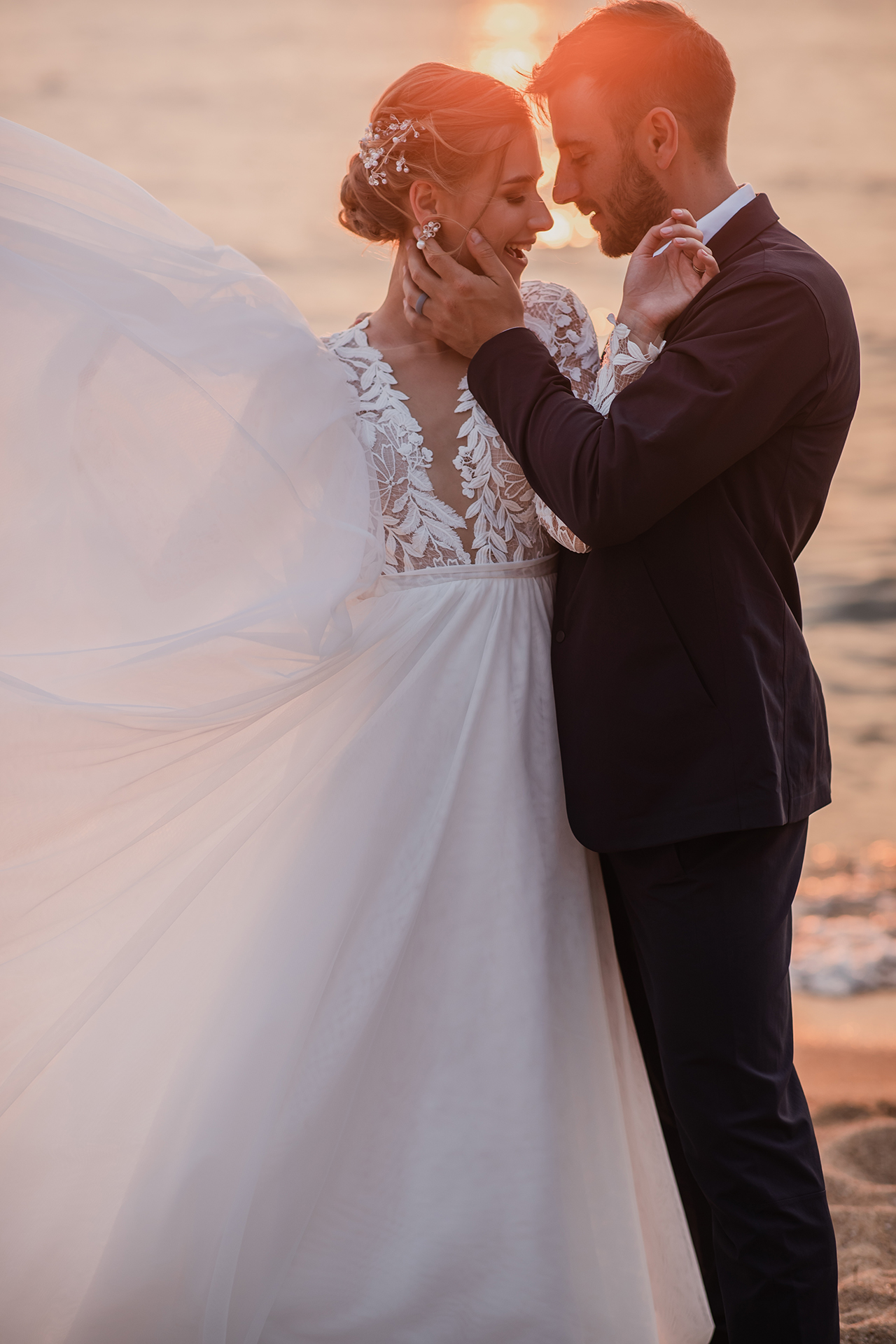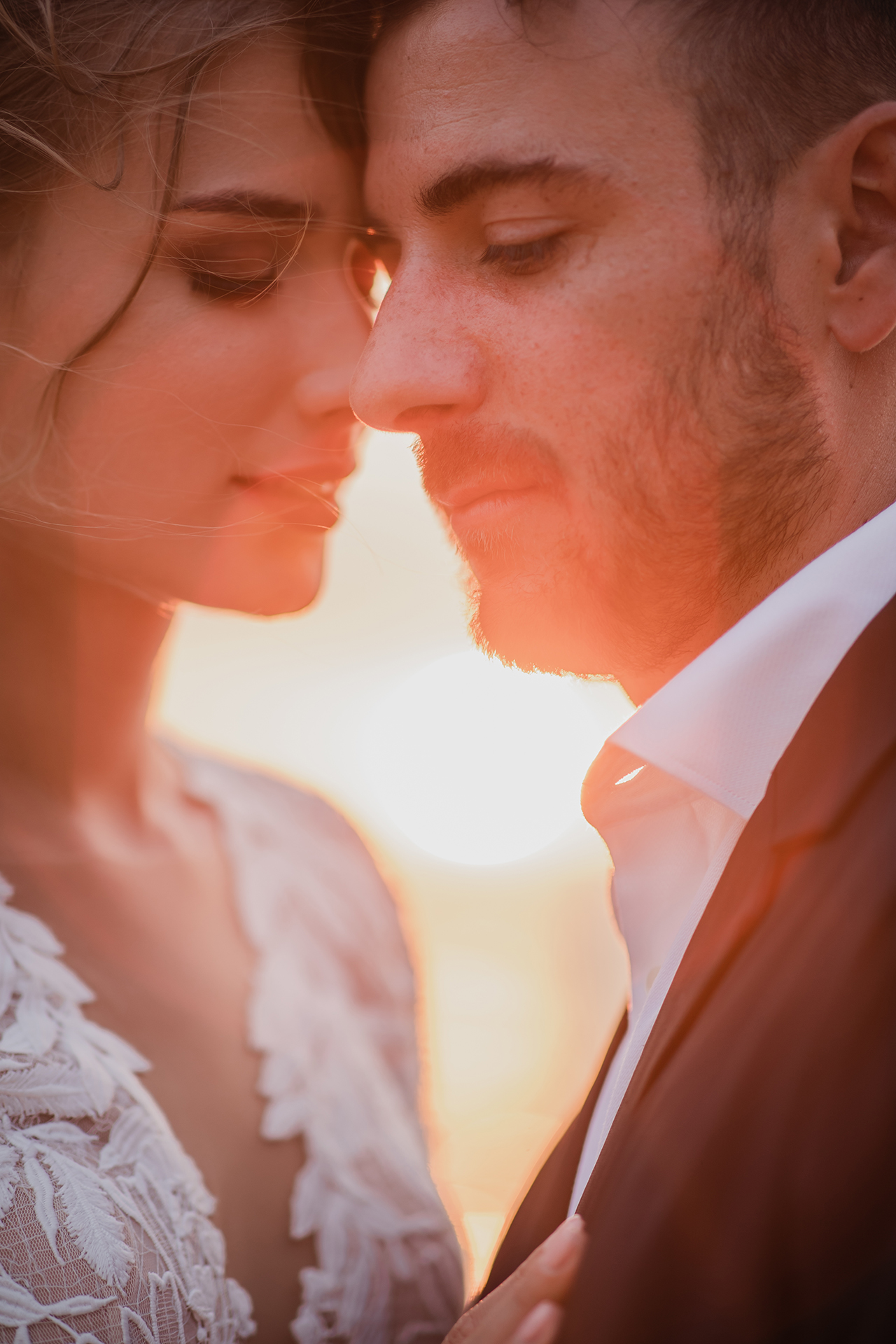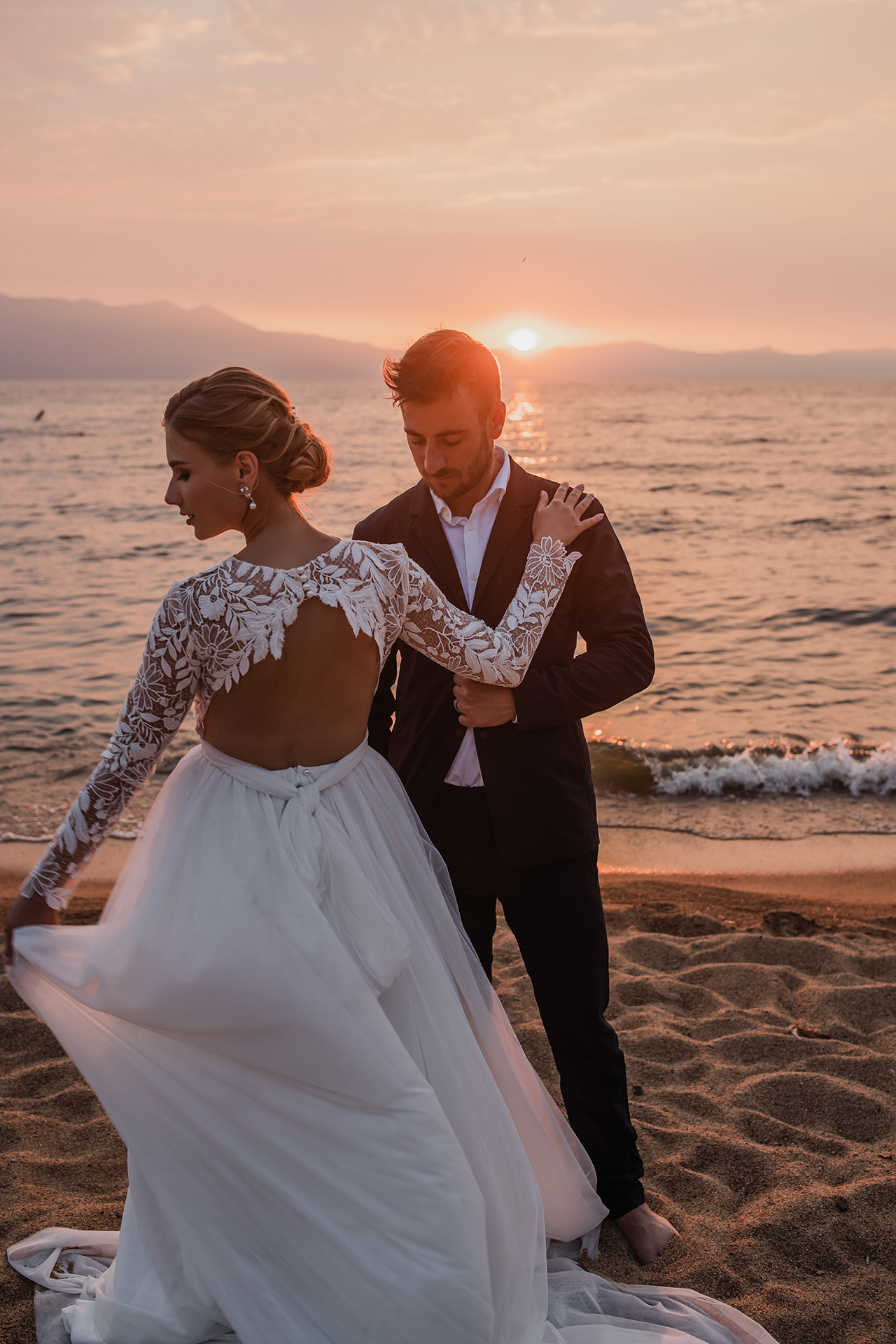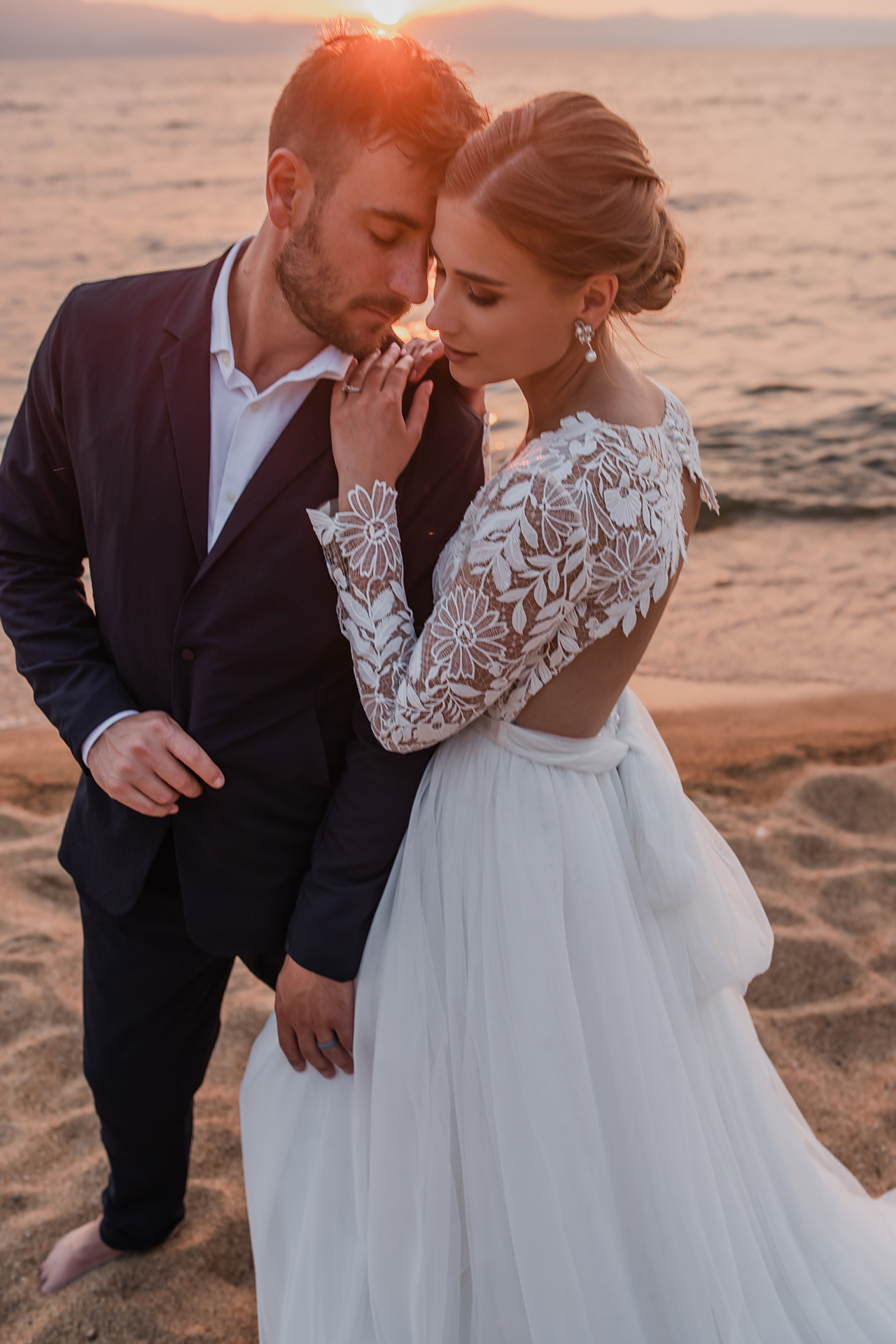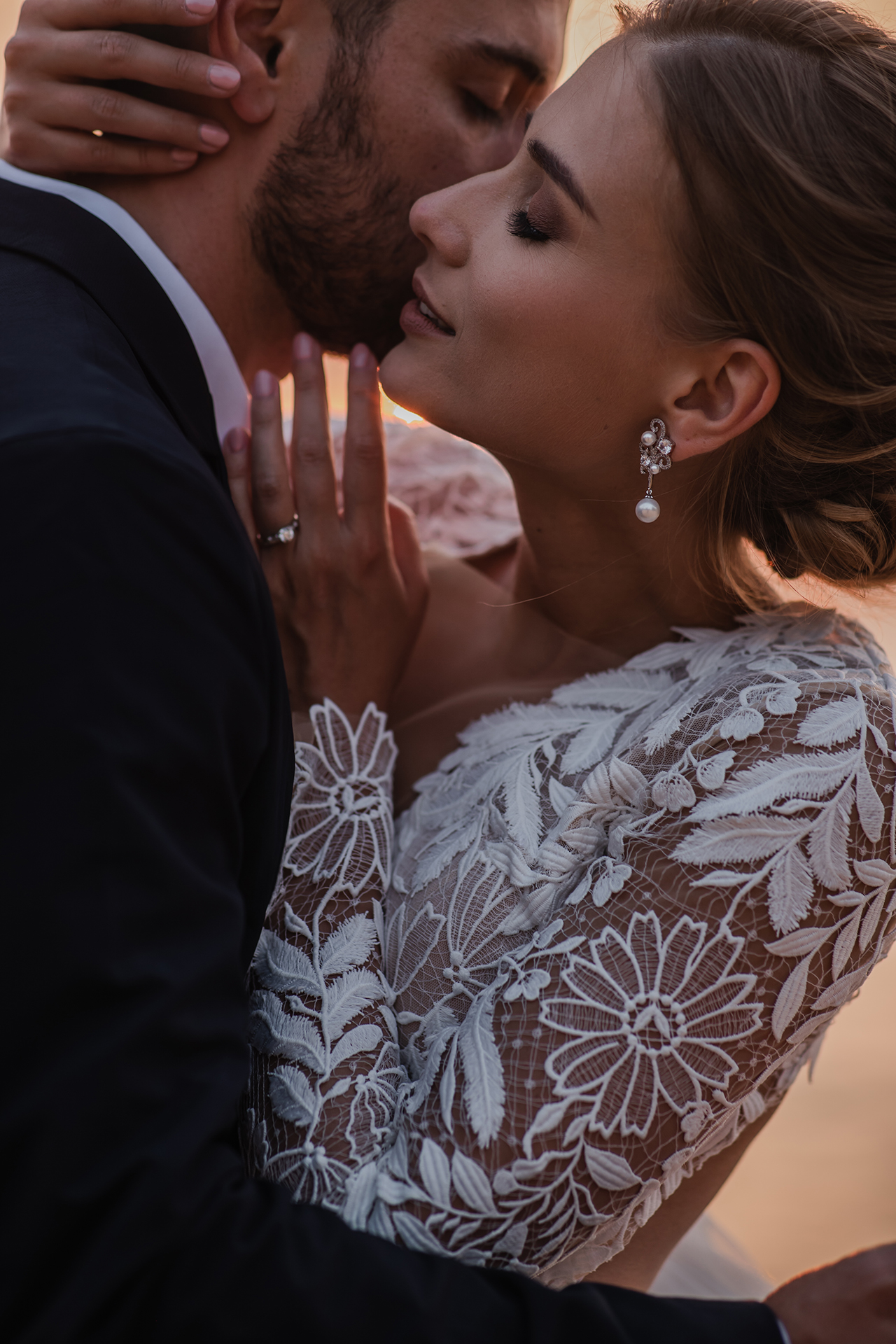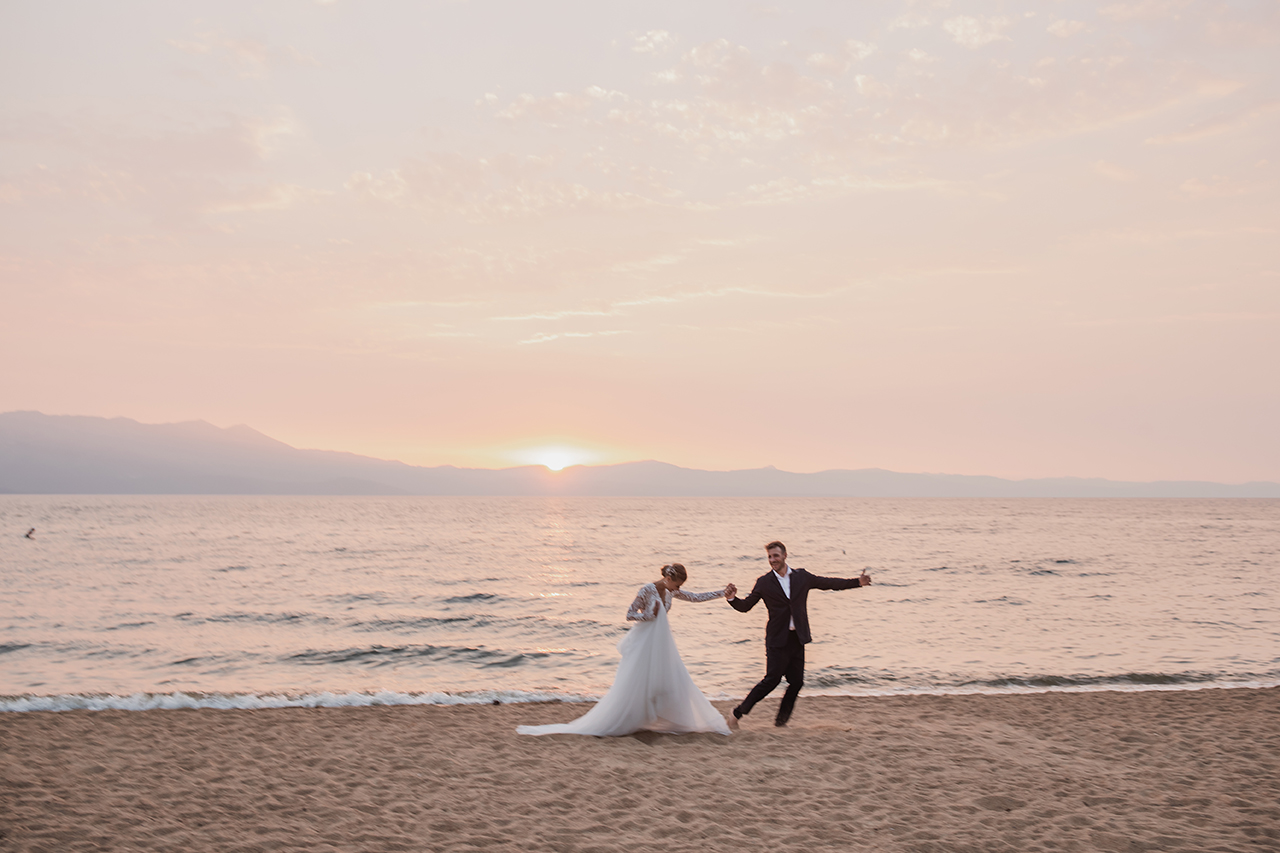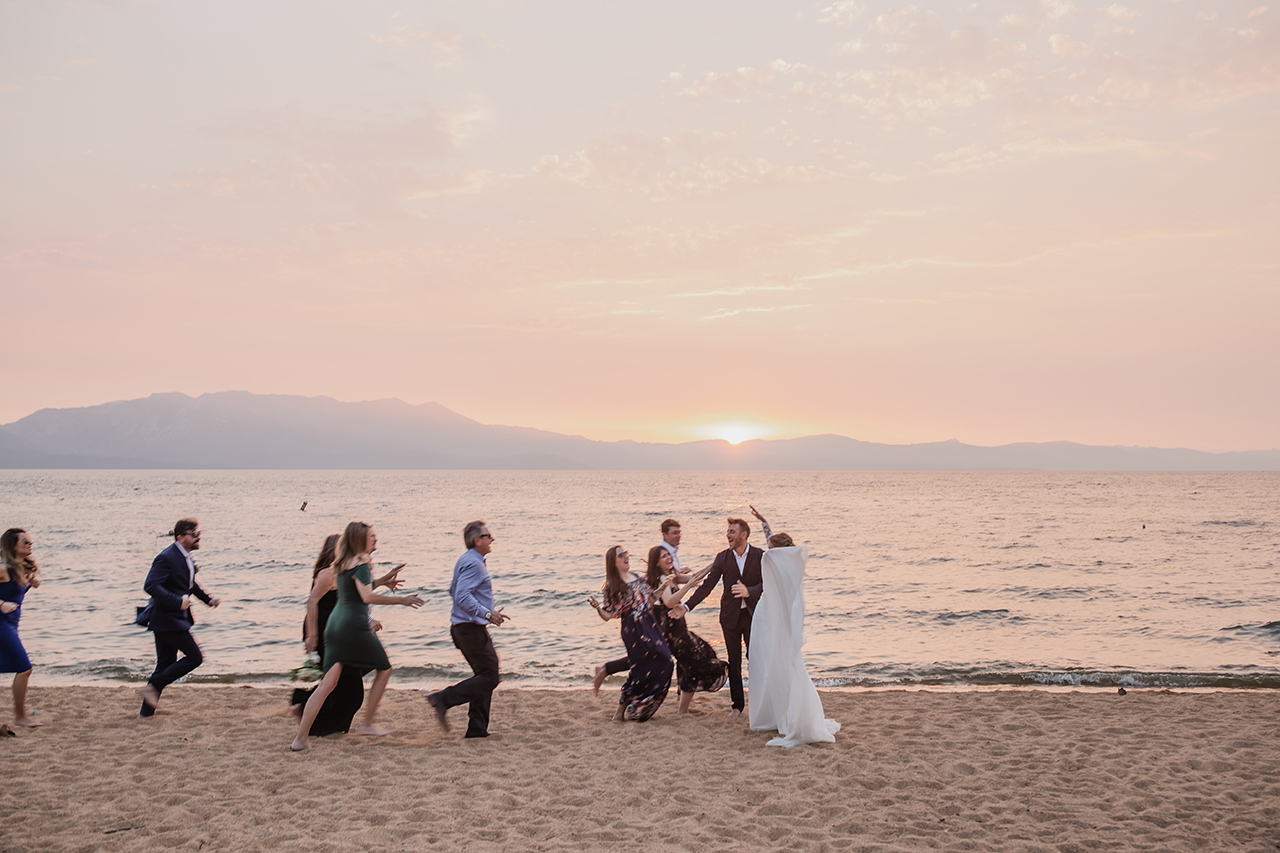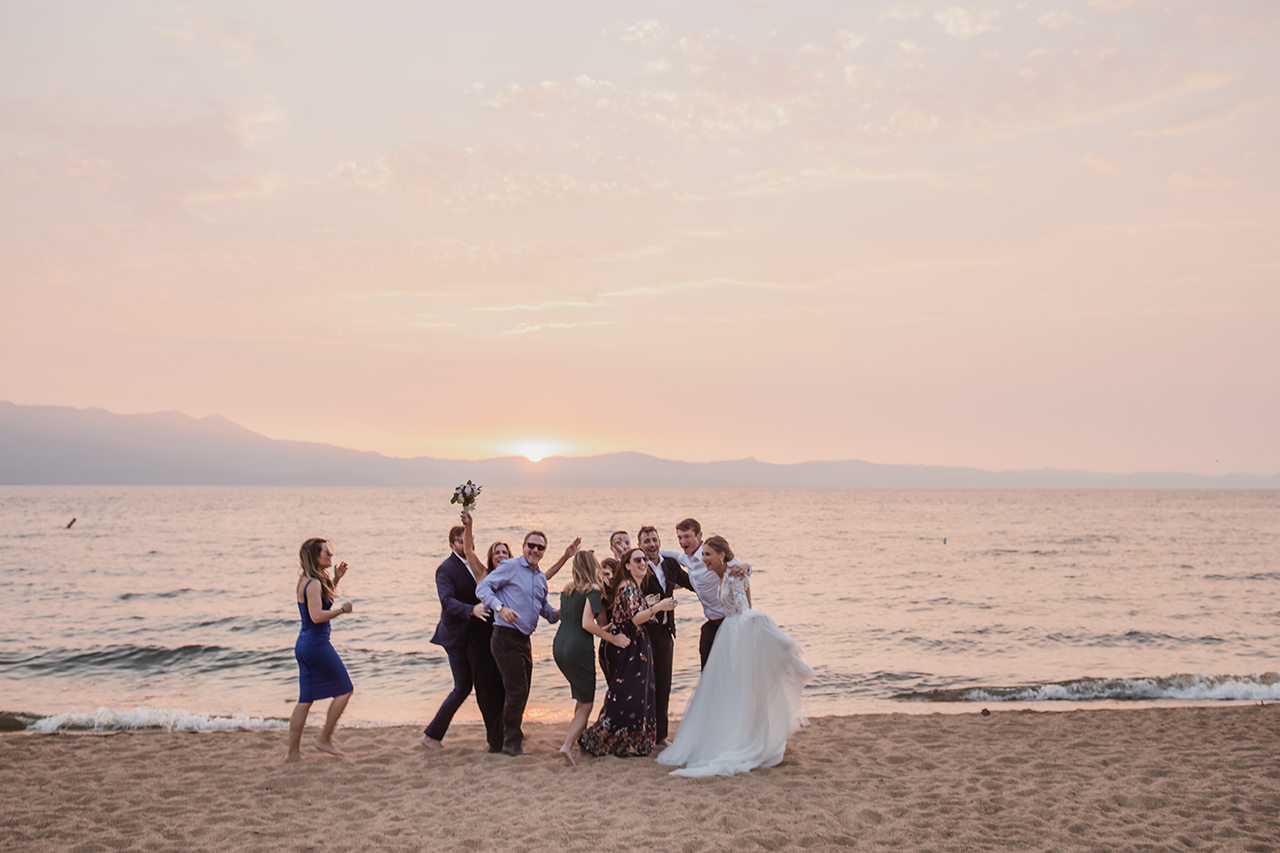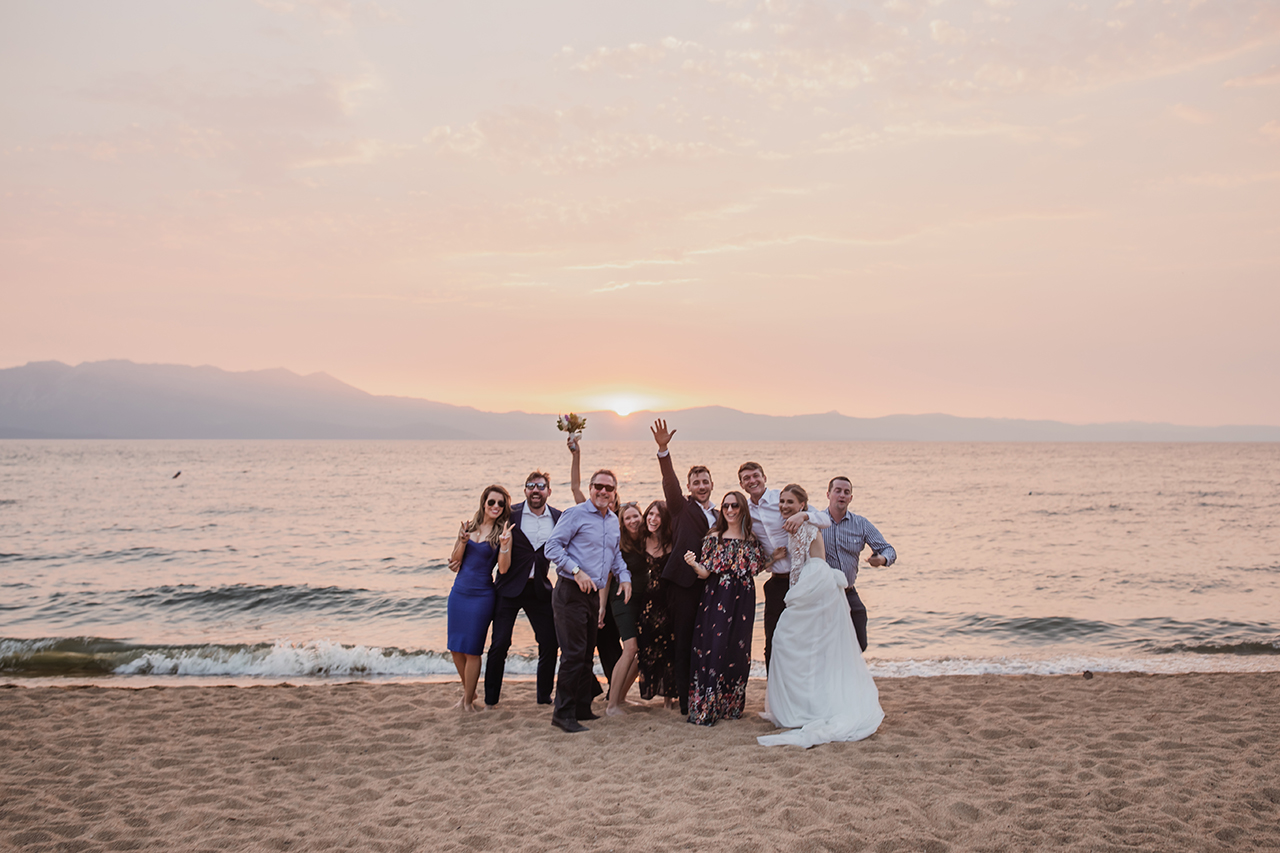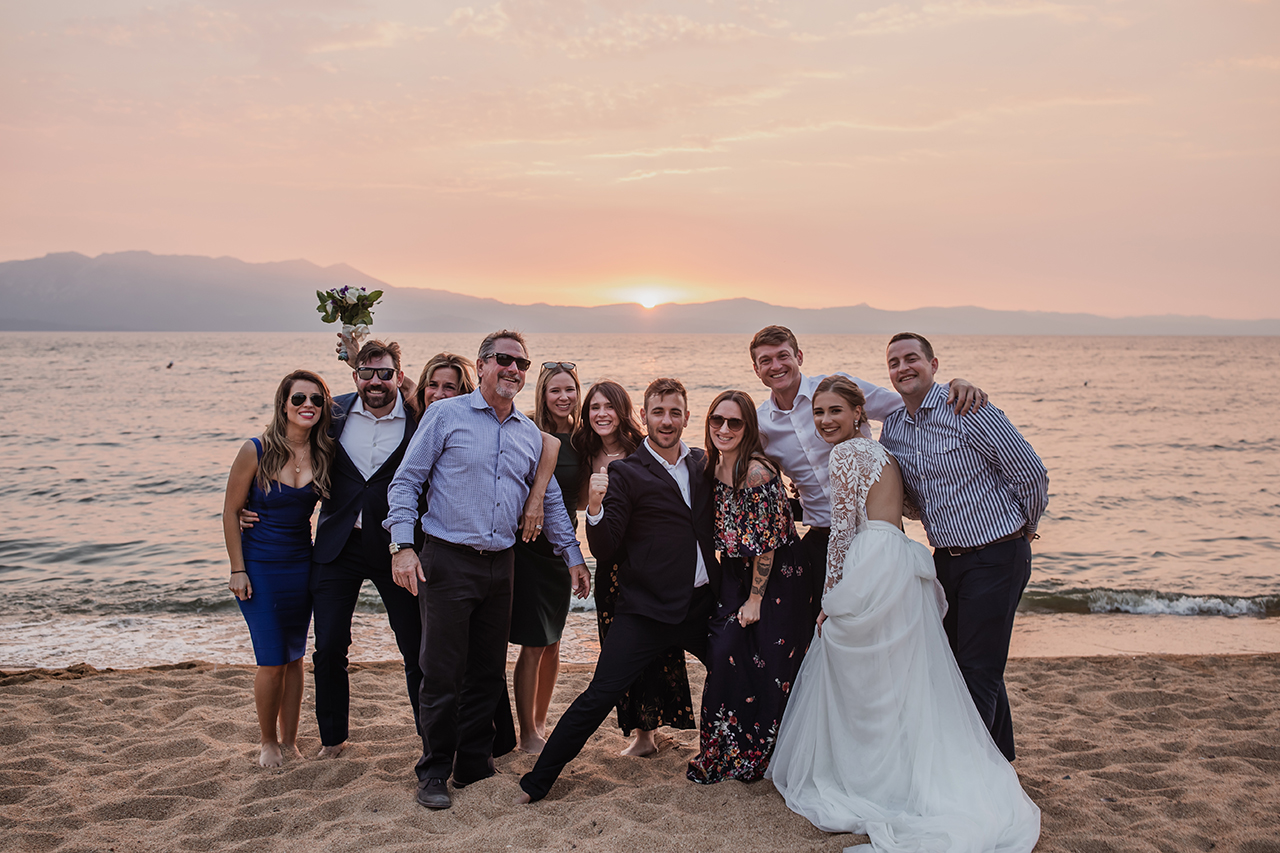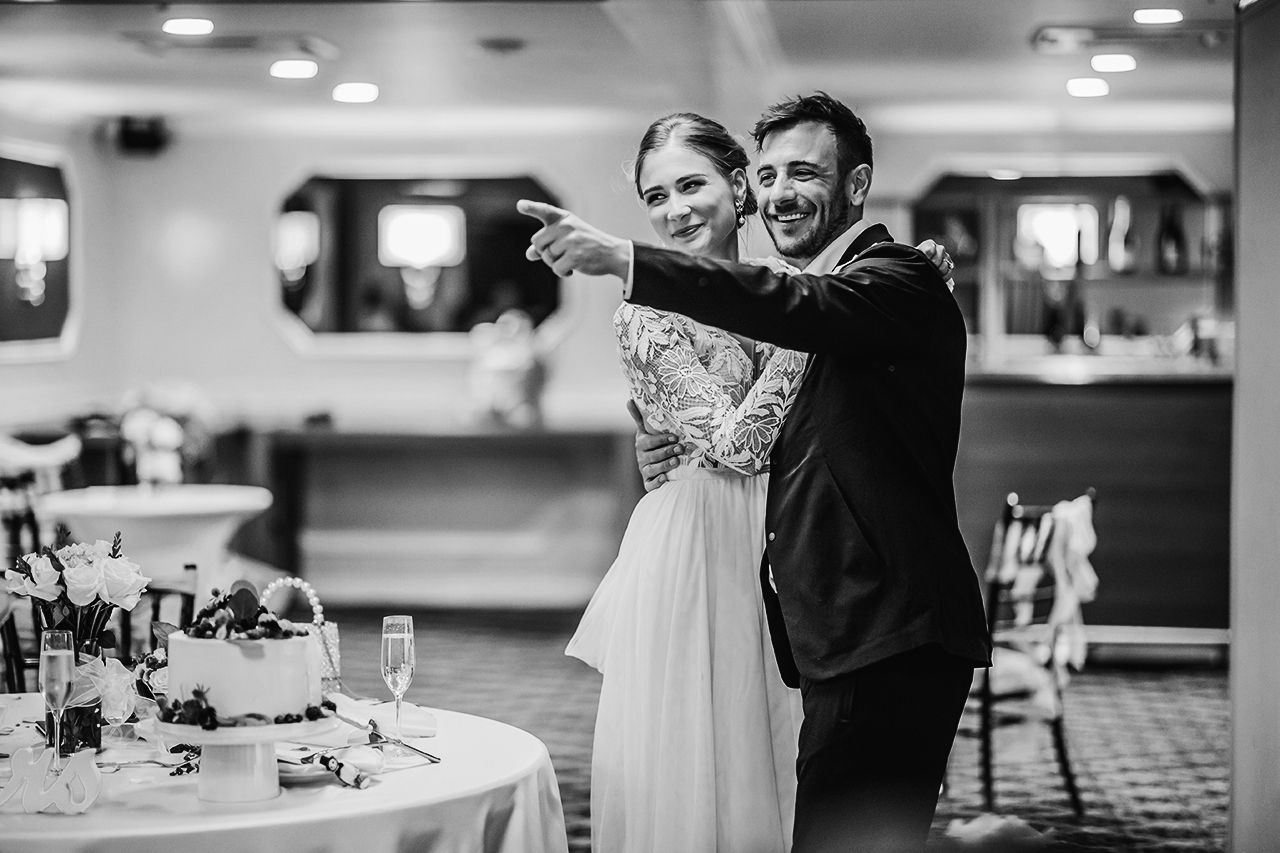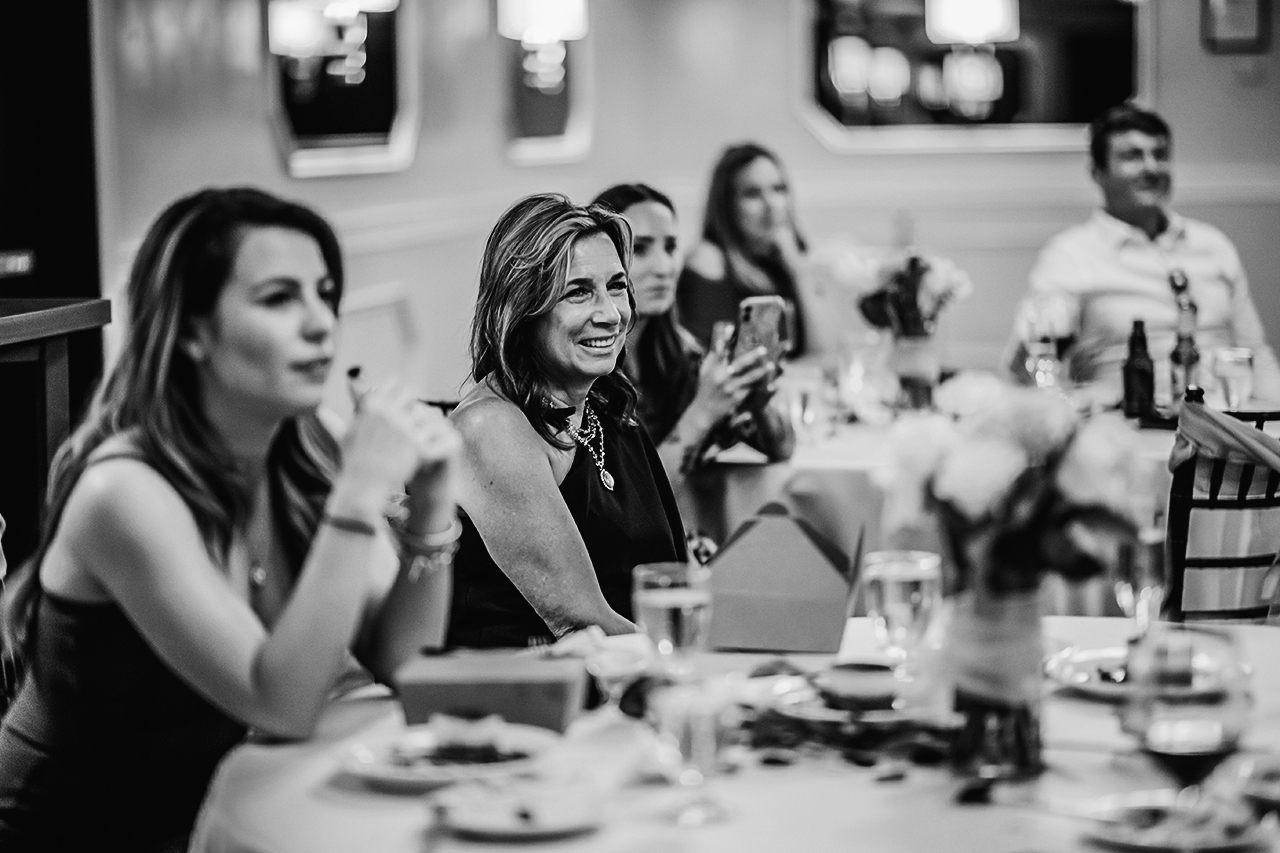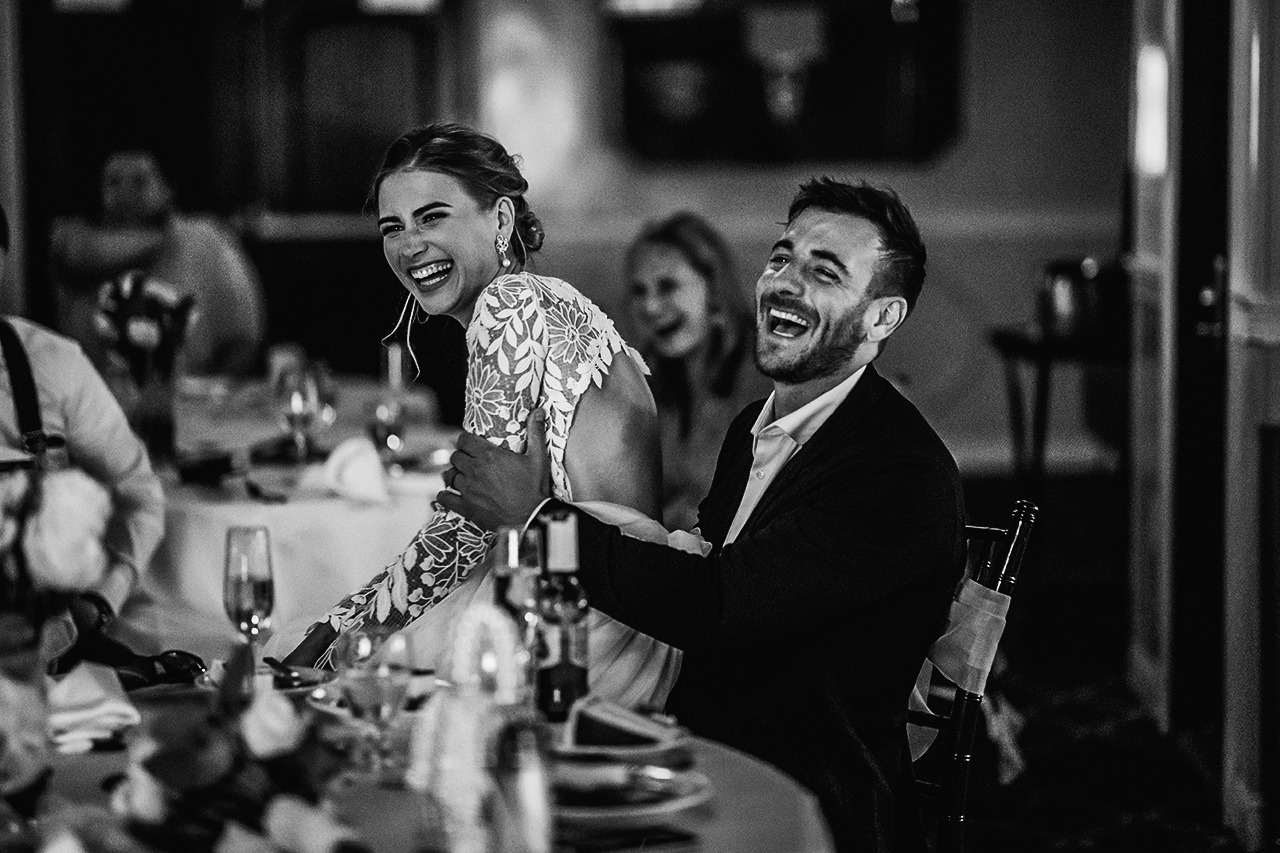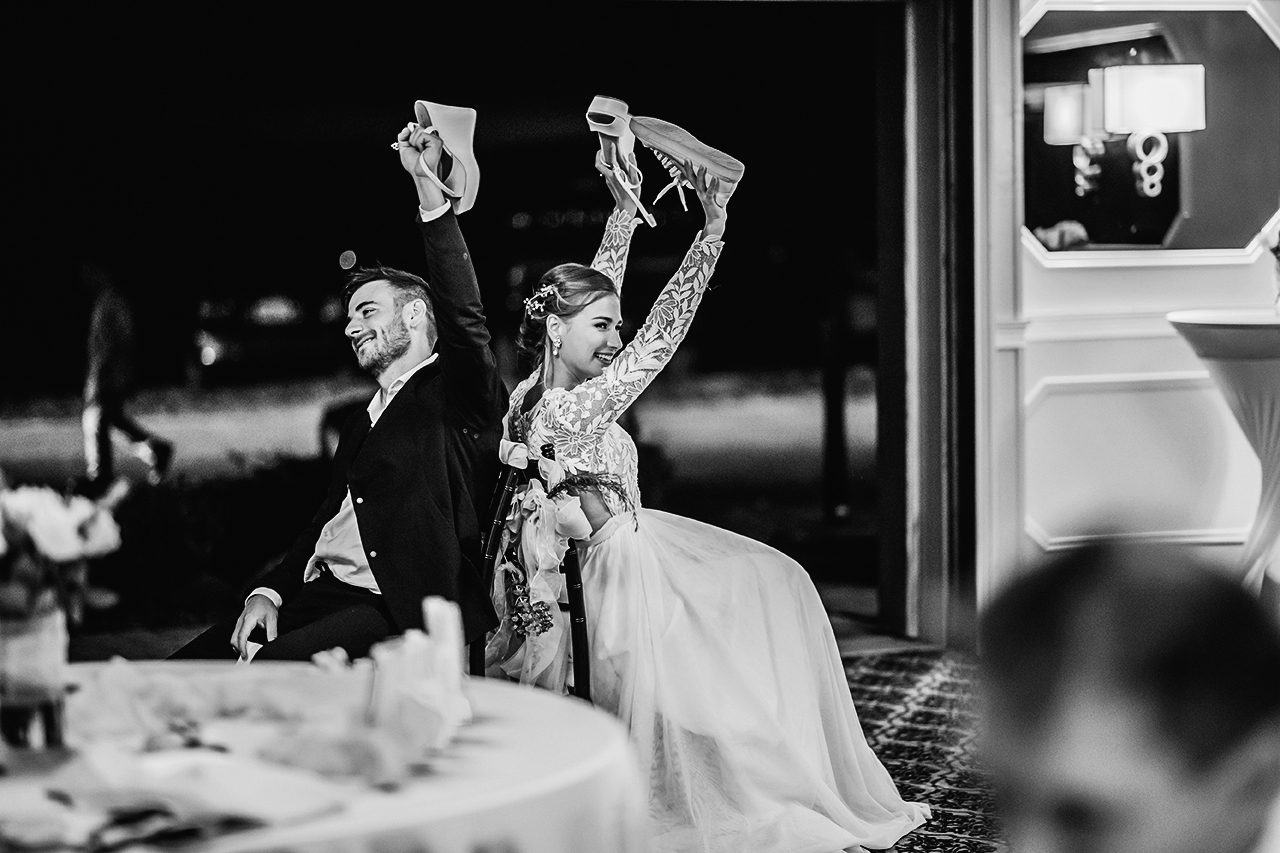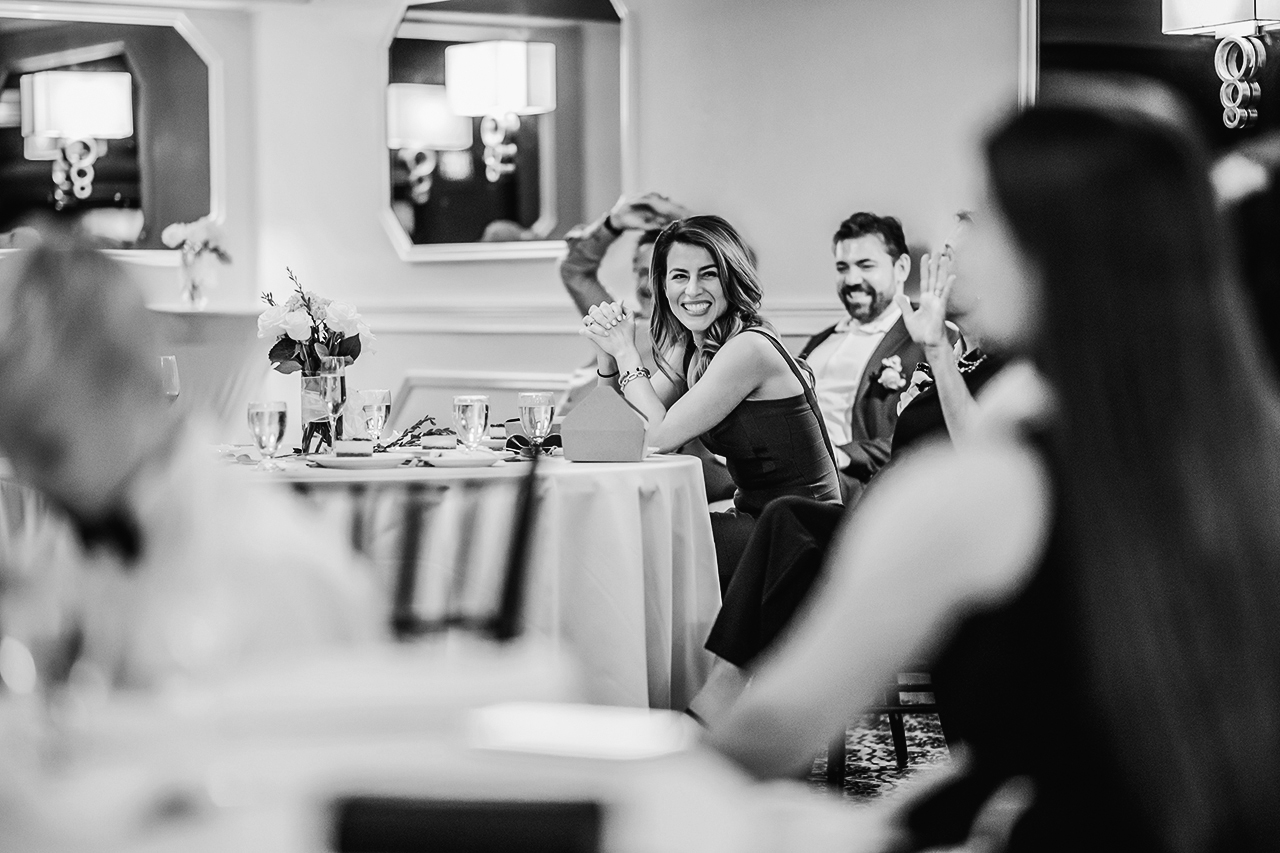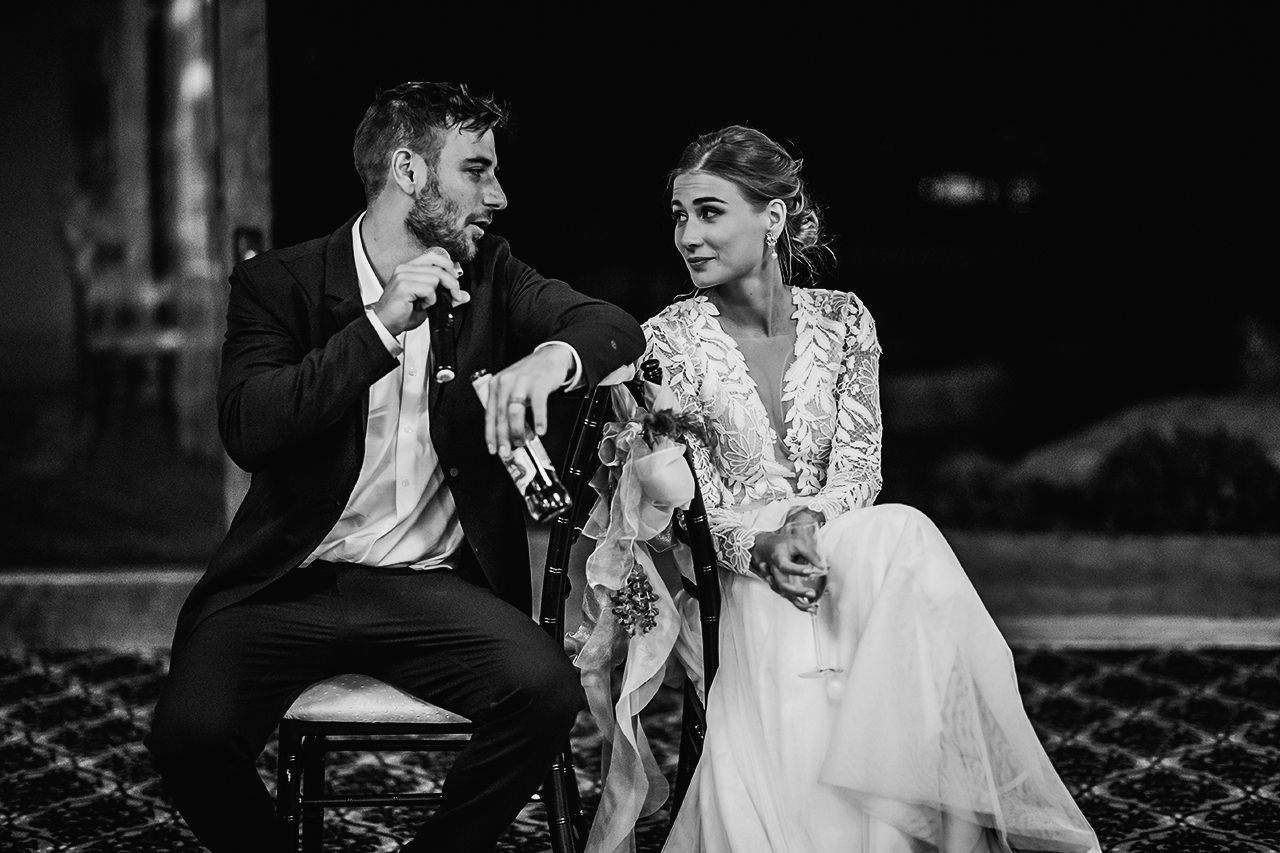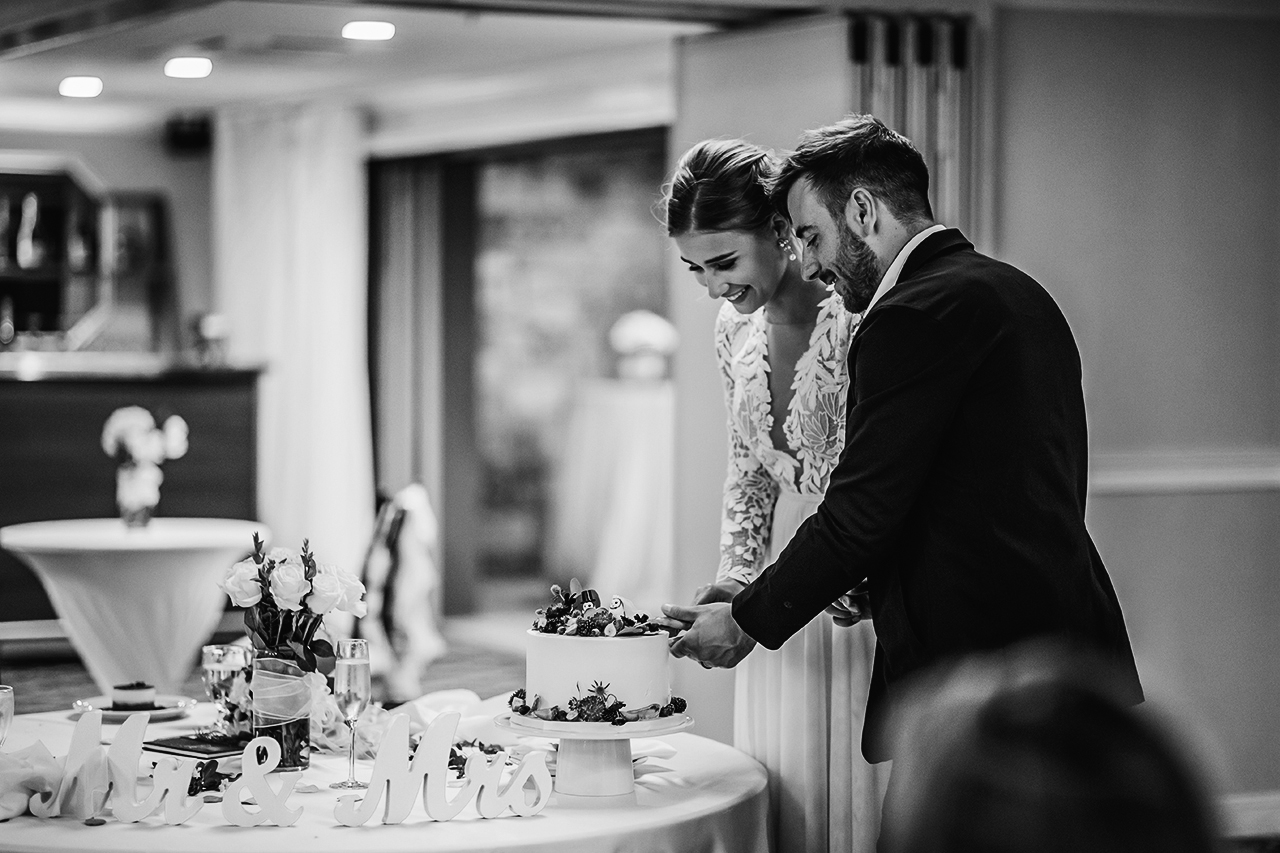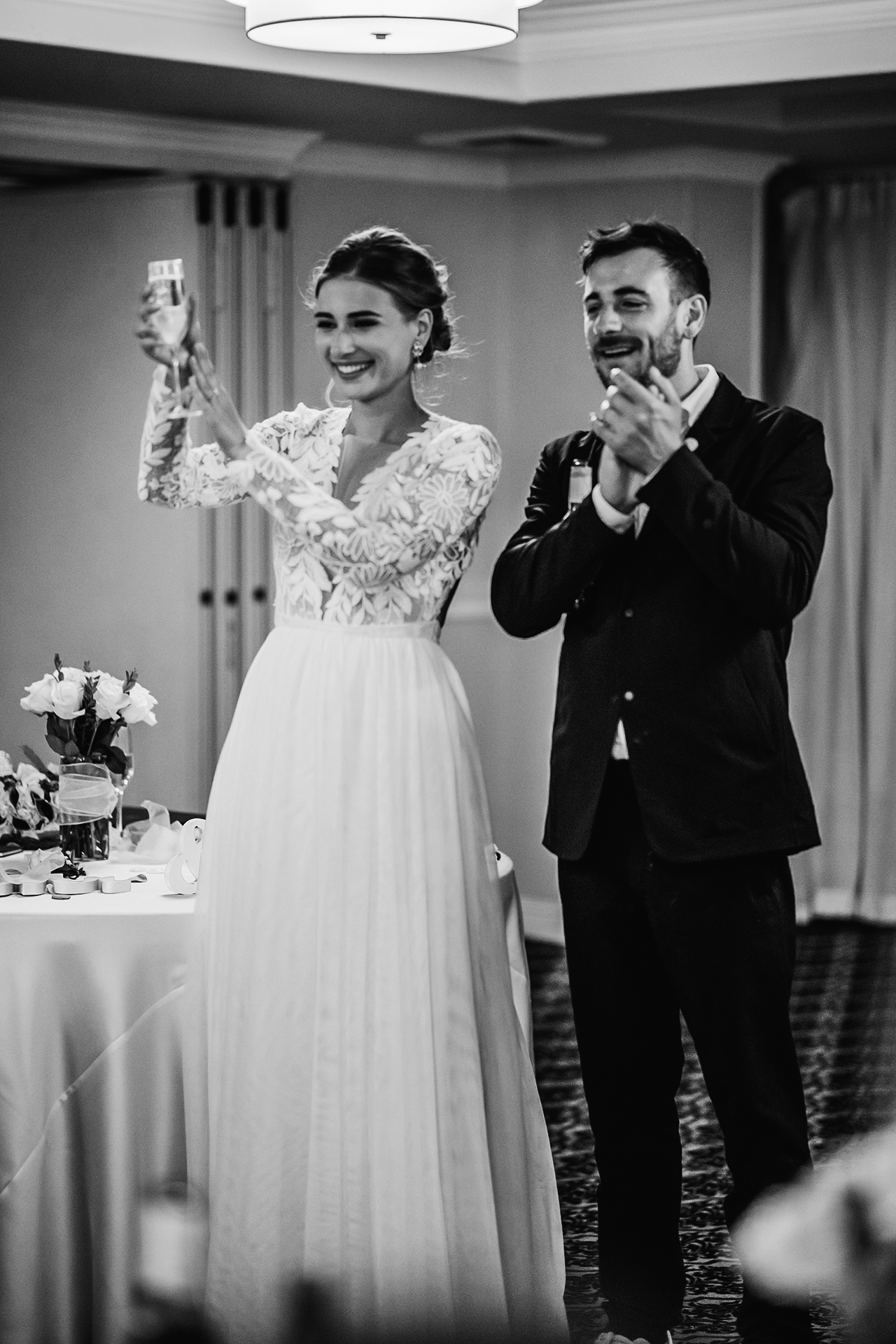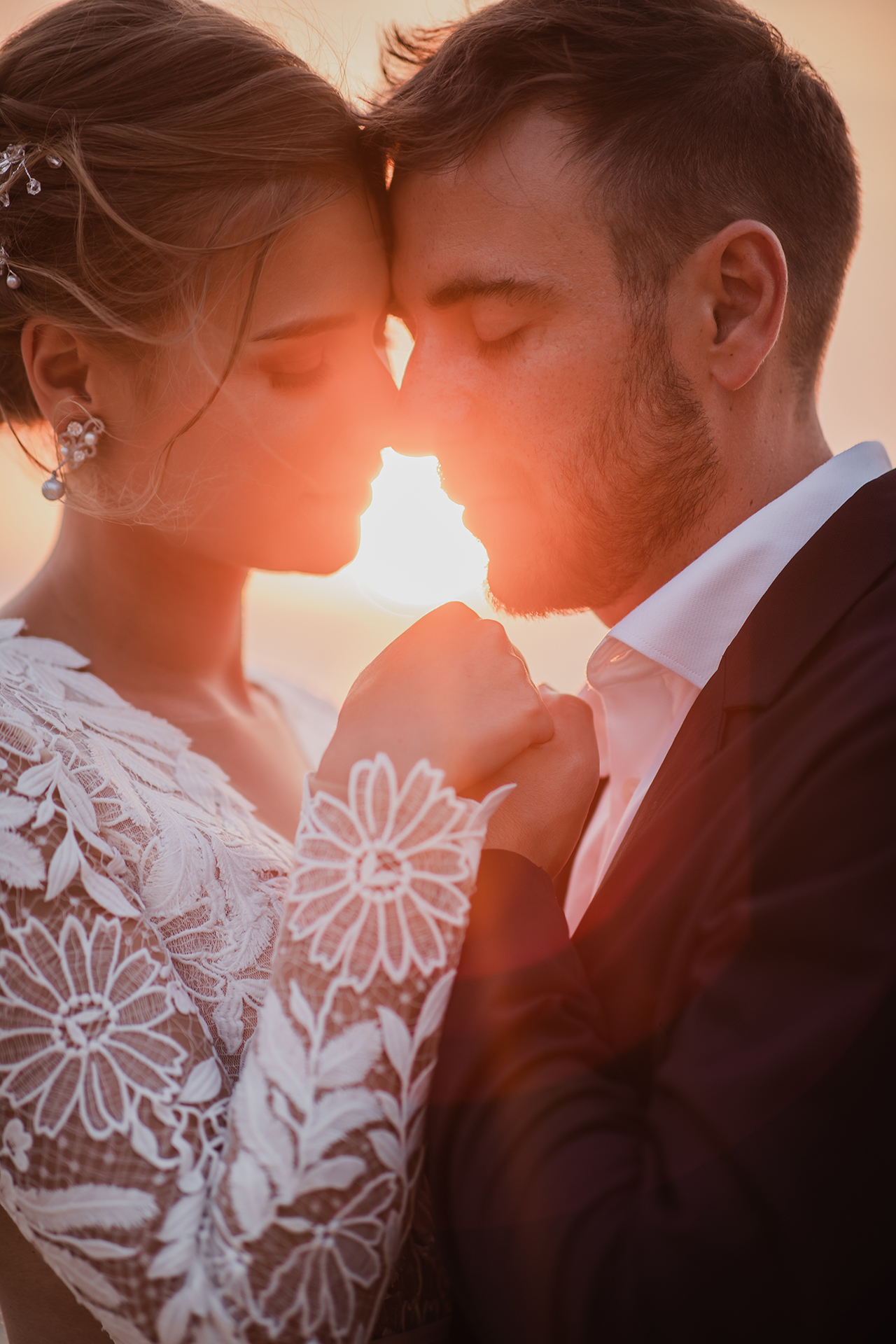 Visit Us
Lake Tahoe, California – Nevada
+1 916 206 6971
iulianaphotography@outlook.com
Connect via Social Media
Let's keep in touch